TextbooksPro
Textbookspro is dedicated to provide quality, used books at affordable prices. We pride ourselves on our excellent customer service. Our company is small enough to give you the individual and professional assistance you deserve, but large enough to deliver on our promises. If for any reason you are not completely satisfied with your purchase or need to return your book for any reason, we offer a generous 30 day return policy. We ship our orders promptly on the same or next business day. Thank you for choosing Textbookspro.

Overall seller rating:
Alibris seller since June 2008
---
Search for books from TextbooksPro » advanced search
Search 33,122 books, 15 movies, and 85 music items from this seller
Spotlight book from TextbooksPro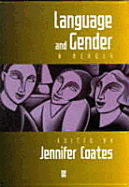 $10.81

add to wishlist
by Editor-Jennifer Coates
Good. Front cover slightly curls along outer edge. Highlighting throughout book. FAST SHIPPING W/USPS TRACKING! ! !
Featured books from TextbooksPro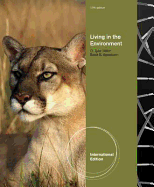 by Scott Spoolman; G. Tyler Miller
$123.41

add to wishlist
Fair. 17th edition. Book is in acceptable condition. Cover shows considerable wear and tear and pages are moderate to highly marked. Some water damage causing pages to stain and lightly ripple. Does not affect the text. Definitely not pretty but still usable. FAST SHIPPING W/USPS TRACKING! ! !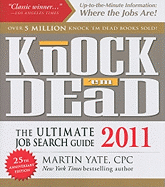 by Martin Yate
$2.39

add to wishlist
Good. Book is in overall good condition! ! Cover shows some edge wear and corners are lightly worn. Pages have a large amount of markings. FAST SHIPPING W/USPS TRACKING! ! !
---
The Book of John Mandeville, With Related Texts more books like this

by Sir John Mandeville other copies of this book

Binding: Library Binding Publisher: Hackett Publishing Co Date published: 2011-03-15 ISBN-13: 9780872209367 ISBN: 0872209369

Description: Good. Book is in overall good condition! ! Does not have dust jacket. Cover shows some edge wear and corners are lightly worn. Pages have a minimal to moderate amount of markings. FAST SHIPPING W/USPS TRACKING! ! ! read more

condition:

Book:

seller name and rating:

TextbooksPro, OH, USA

Traditions and Encounters Volume 2 more books like this

by Bentley other copies of this book

Edition: 3rd Revised edition. Revised. Binding: Paperback Publisher: McGraw-Hill Europe Date published: 2005-02 ISBN-13: 9780072998283 ISBN: 0072998288

Description: Fair. 3rd edition. Book is in acceptable condition. Cover shows considerable wear and tear but pages have minimal marks. There's an orange stain on top corner. Definitely not pretty but still usable. FAST SHIPPING W/USPS TRACKING! ! ! read more

condition:

Book:

Available qty: 3

seller name and rating:

TextbooksPro, OH, USA

The Logic of American Politics more books like this

by Samuel Kernell; Gary C. Jacobson other copies of this book

Edition: 3rd ed. Binding: Paperback Publisher: CQ Press Date published: 2005-07 ISBN-13: 9781568028910 ISBN: 1568028911

Description: Good. 3rd edition. Book is in overall good condition! ! Cover shows some edge wear and corners are lightly worn. Pages have a minimal amount of markings. FAST SHIPPING W/USPS TRACKING! ! ! read more

condition:

Book:

seller name and rating:

TextbooksPro, OH, USA

Pre-Modern East Asia: a Cultural, Social, and Political History, Volume I: to 1800 more books like this

by Patricia Buckley Ebrey; Anne Walthall; James Palais other copies of this book

Edition: 2nd ed. Binding: Paperback Publisher: Wadsworth Publishing Date published: 2008-06-20 ISBN-13: 9780547005393 ISBN: 0547005393

Description: Good. 2nd edition. Book is in overall good condition! ! Cover shows some edge wear and corners are lightly worn. Pages have a minimal amount of markings. FAST SHIPPING W/USPS TRACKING! ! ! read more

condition:

Book:

seller name and rating:

TextbooksPro, OH, USA

Mathematics for Teachers: an Interactive Approach for Grades K-8 (With Cd-Rom, Bca/Ilrn(Tm) Tutorial, and Infotrac) more books like this

by Thomas Sonnabend other copies of this book

Edition: 3rd ed. Binding: Hardcover Publisher: Brooks Cole Date published: 2003-12-19 ISBN-13: 9780534403744 ISBN: 0534403743

Description: Fair. Instructor's Edition, 3e. Small water stain. Book is in acceptable condition. Cover shows considerable wear and tear and pages are moderate to highly marked. Definitely not pretty but still usable. FAST SHIPPING W/USPS TRACKING! ! ! read more

condition:

Book:

seller name and rating:

TextbooksPro, OH, USA

Elizabeth I Ceo: Strategic Lessons From the Leader Who Built an Empire more books like this

by Alan Axelrod Ph.D. other copies of this book

Binding: Paperback Publisher: Prentice Hall Press Date published: 2002-05-01 ISBN-13: 9780735203570 ISBN: 0735203571

Description: Good. Book is in overall good condition! ! Cover shows some edge wear and corners are lightly worn. Pages have a minimal to moderate amount of markings. FAST SHIPPING W/USPS TRACKING! ! ! read more

condition:

Book:

seller name and rating:

TextbooksPro, OH, USA

Reference Guide to Handbooks and Annuals, 1992: Volumes 1-X and '72-'92 Annuals more books like this

by Editor-J. William Pfeiffer other copies of this book

Edition: 1992nd ed. Binding: Paperback Publisher: Pfeiffer & Co Date published: 1992-01 ISBN-13: 9780883900628 ISBN: 0883900629

Description: Very Good. 1992 edition. Book is in great condition! ! Cover shows very little edge wear and corners are gently rubbed. Pages have very minimal markings. FAST SHIPPING W/USPS TRACKING! ! ! read more

condition:

Book:

seller name and rating:

TextbooksPro, OH, USA

The Sundance Writer: a Rhetoric, Reader, Handbook, 2009 Mla Update Edition more books like this

by Mark Connelly other copies of this book

Edition: 4th ed. Binding: Paperback Publisher: Wadsworth Publishing Date published: 2009-06-19 ISBN-13: 9780495801986 ISBN: 0495801984

Description: Good. 4th edition. Book is in overall good condition! ! Cover shows some edge wear and corners are lightly worn. Pages have a minimal to moderate amount of markings. FAST SHIPPING W/USPS TRACKING! ! ! read more

condition:

Book:

seller name and rating:

TextbooksPro, OH, USA

Applications in Medical Nutrition Therapy (2nd Edition) more books like this

by Frances J. Zeman; Denise M. Ney other copies of this book

Edition: 2nd ed. Binding: Paperback Publisher: Prentice Hall Date published: 1995-11-13 ISBN-13: 9780133750157 ISBN: 0133750159

Description: Good. 2nd edition. Book is in overall good condition! ! Cover shows some edge wear and corners are lightly worn. Pages have a minimal to moderate amount of markings. FAST SHIPPING W/USPS TRACKING! ! ! read more

condition:

Book:

seller name and rating:

TextbooksPro, OH, USA
---