Search for books from TBCL Book Collector's Library Advanced Search
Search 3,649 books from this seller
Spotlight book from TBCL Book Collector's Library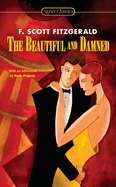 First Pbk edition. P123. A fine bright copy. Scarce thus.
Featured books from TBCL Book Collector's Library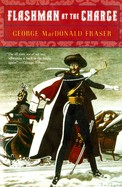 by
Fraser, G.M.
$58.00
First edition of the fourth Flashman. A near fine copy. Name on ffe, dw has a couple of small chips but still a very good bright copy. As usual, ". cowardice, treachery, lechery and an unfailing instinct for survival".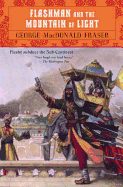 by
Fraser, G.M.
$48.00
First edition. 8vo. A fine copy (slightly shaken) in a fine (pc) dw. ". Flashman, whose notorious memoirs have become a necessary guide for all students of nineteenth century history and immoral philosophy, records it with that caustic humour and s hameless accuracy.".
---
The Afterlife more books like this

by Wilson, Colin other copies of this book

Edition: 1st Edition Binding: Hardcover Publisher: Doubleday & Company, New York Date published: 1987

Description: First American Edition. 8vo. A Fine copy save for the previous owners notes on the ffe. in a fine dustwrapper. Read More

Side Effects. Signed more books like this

by Allen, Woody other copies of this book

Edition: 1st Edition Binding: Paperback Publisher: Random House, New York Date published: 1980

Description: Uncorrected Proof Copy. First edition. 8vo. Orange wrappers. A plain white 4x5 card signed by allen laid in. Fine. Allen's third collection of Allenesque humor. Very scarce. Read More

The Washington Square Ensemble more books like this

by Bell, Madison Smart other copies of this book

Edition: 1st Edition Binding: Hardcover Publisher: Andre Deutsch, (1983)., London Date published: 1983

Description: First UK edition of the Author's first book. 8vo. A fine copy in dw. Highly acclaimed effort. Scarce. Read More

Waiting to Exhale more books like this

by McMillan, Terry other copies of this book

Binding: Hardcover Publisher: New York: Viking, 1992. Date published: 1992

Description: Dust Jacket Included. Signed by Author(s) First editon. SIGNED BY THE AUTHOR. 8vo. A fine fresh copy in dw. Excellent recent movie. ". four 'sistuhs' who are trying to make it in this world we all live in--and the sometimes volotile world of Black female-Black male relationships". Spike L ee. Read More

An Artist of the Floating World more books like this

by Ishiguro, Kazuo other copies of this book

Edition: 1st Edition Binding: Hardcover Publisher: Putnam, (1986)., New York Date published: 1986

Description: First American edition. 8vo. A very good or better copy with a small bump on the edge of the bottom boards, remainder mark on top edge in dw with one small chip at the bottom of the spine and minor rubbing at the tips. Another of Ishiguru's major ti tles. Winner of the Whitbread Award ans Shortlisted for the Booker. Read More

Lunar Caustic Edited By Earl Birney & Margerie Lowry more books like this

by Lowry, Malcolm other copies of this book

Edition: 1st Edition Binding: Hardcover Publisher: Cape, London Date published: 1968

Description: First English edition & first edition in book form. Orig. pub. in the Paris review, 1963. Small 8vo. A fine fresh copy in dw. Read More

The Vivisector more books like this

by White, Patrick other copies of this book

Edition: 1st Edition Binding: Hardcover Publisher: Cape, (1970)., London Date published: 1970

Description: First UK edition. 8vo. A stunning copy in the Tom Adams dustwrapper. A prodigious novel about the life & death of a great painter, Hurtle Duffield, the vivisector, dissects the lives of those around him with both clarity & cruelty they are but fodder for his genius & genesis. Hubber & Smith, L2. Read More

The Eye of the Storm more books like this

by White, Patrick other copies of this book

Edition: 1st Edition Binding: Hardcover Publisher: Cape, (1973)., London Date published: 1973

Description: First UK edition. 8vo. A fine, lovely copy in excellent pc Desmond Digby designed dustwrapper. A stunning novel about power & dependancy, love & hatred-all lying beneath the surface of family relationships. White handles the universal theme of the necessity for and the impossibility of love, through one of the most memorable characters in modern fiction. In 1973, White was awarded the Nobel Prize For Literature. Read More

Riders in the Chariot more books like this

by White, Patrick other copies of this book

Edition: 1st Edition Binding: Hardcover Publisher: Eyre & Spottiswoode, (1961)., London Date published: 1961

Description: First UK edition.8vo. A near fine (name on ffe) copy in a fine Sidney Nolan dustwrapper with a hint of rubbing at the spine base. A Burgess 99 novel that has become difficult to find in nice condition. The Sunday Times said, "Stands out among contemporary novels like a cathedral surrounded by booths". White received his second Miles Franklin Award with this novel. Read More
---