Search for books from Steve's Books » advanced search
Search 44 books and 1 movie from this seller
Spotlight book from Steve's Books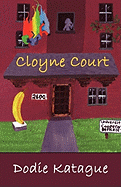 $13.99

add to wishlist
by Katague, Dodie
Very good. Signed by author. Trade paperback (US). Glued binding. 328 p. Audience: General/trade. Signed by the author.
Featured books from Steve's Books
by Richard Byrd
$15.00

add to wishlist
Good. No dust jacket. See Photo Cover page says Third Impression 1938 When Admiral Richard E. Byrd set out on his second Antarctic expedition in 1934, he was already an international hero for having piloted the first flights over the North and South Poles. His plan for this latest adventure was to spend six months alone near the bottom of the world, gathering weather data and indulging his desire "to taste peace and quiet long enough to know how good they really are." But early on things went ...
by Carolyn Keene
$24.98

add to wishlist
Good. No dust jacket. Signed by previous owner. Page 2 is a blank page and someone has written the previous owners name. Good copy of what I believe to be a first edition since 1932 is the only date listed.
---
Timmy the Tooth: Lost My Brush

other copies of this item

Format: VHS Date: May 12, 1995 UPC: 096898191838

Description: Good in good packaging. Old Blockbuster VHS tape. read more

condition:

Media:

Cover:

seller name and rating:

Steve's Books, CA, USA

The Americanization of Benjamin Franklin more books like this

by Wood, Gordon S other copies of this book

Binding: Trade paperback Publisher: Penguin Books, New York, NY Date published: 2005 ISBN-13: 9780143035282 ISBN: 0143035282

Description: Very good. Trade paperback (US). Glued binding. 320 p. Contains: Illustrations. Audience: General/trade. read more

The Ultimate Beer Lovers' Cookbook: More Than 400 Recipes more books like this

other copies of this book

Binding: Hardcover Publisher: Cumberland House Publishing, Nashville, TN Date published: 2008 ISBN-13: 9781581826517 ISBN: 1581826516

Description: Very good in very good dust jacket. Glued binding. Paper over boards. With dust jacket. 351 p. Contains: Illustrations. Audience: General/trade. Really should be marked as fine but I like to be conservative when listing. Looks brand new. read more

24 Hours in Cyberspace more books like this

by Smolan, Rick other copies of this book

Edition: Unabridged. Binding: Hardcover Publisher: Somerville House, USA ISBN-13: 9781895897906 ISBN: 1895897904

Description: Very good in very good dust jacket. 228 p. read more

Donald Duck Adventures Volume 8 more books like this

by Gemstone Publishing (Creator) other copies of this book

Binding: Trade paperback Publisher: Gemstone Publishing Date published: 2004 ISBN-13: 9780911903522 ISBN: 0911903526

Description: Various. Good. Trade paperback (US). Glued binding. 128 p. Contains: Illustrations. Walt Disney's Donald Duck Adventures (Paperback), 8. Audience: Children/juvenile. read more

Is There a Hole in the Boat? Tales of Travel in Panama Without a Car more books like this

by Duford, Darrin other copies of this book

Binding: Trade paperback Publisher: Booklocker. com Date published: 2006 ISBN-13: 9781591139973 ISBN: 159113997X

Description: Very good. Text in English, Spanish. Trade paperback (US). Glued binding. 196 p. Audience: General/trade. slight ding on bottom of spine. Otherwise great condition. cover page says first edition. read more

Bye Bye, Baby more books like this

by Collins, Max Allan other copies of this book

Binding: Hardcover Publisher: Forge, New York, NY Date published: 2011 ISBN-13: 9780765321794 ISBN: 0765321793

Description: Fine in very good dust jacket. Glued binding. Cloth over boards. With dust jacket. 336 p. Audience: General/trade. read more

The Tornado's Path more books like this

by Meltzer, Brad, and Hope, Sandra, and Leigh, Rob, and Sinclair, Alex other copies of this book

Binding: Hardcover Publisher: DC Comics Date published: 2007 ISBN-13: 9781401213497 ISBN: 1401213499

Description: Benes, Ed. Fine in fine dust jacket. Glued binding. Paper over boards. With dust jacket. Contains: Illustrations. Justice League (DC Comics) (Hardcover). Audience: Young adult. read more

The Voodoo Revenge Book: An Anger Management Program You Can Really Stick with more books like this

by Mark Shulman other copies of this book

Binding: Hardcover Publisher: Main Street A Division od Sterling Publishing Co, Date published: 2002 ISBN-13: 9781402700521 ISBN: 1402700520

Description: Joe Bartos. Fine in fine dust jacket. Alibris had a pink cover so I created my own listing. Please see my image. Cover of this book is not pink! ! read more
---