Search for books from Salish Sea Books Advanced Search
Search 8,410 books from this seller
Spotlight book from Salish Sea Books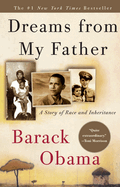 Good. 081292343X Good+; Hardcover, No Jacket; 1995, Times Books; True first edition published by Times Books in 1995; Clean covers with just a few light handling marks and moderately "bumped" edge-corners; Unblemished textblock edges; Pages clean & unmarked; Good binding with straight spine; Tan cloth covers with black cloth covering over spine, and title in gold lettering along spine; 403 pages; "Dreams from My Father: A Story of Race and Inheritance, " by Barack Obama.
Featured books from Salish Sea Books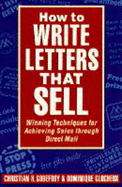 by
Godefroy, Christian H.; Glocheux, Dominique
$49.95
Very Good. 0749911794 Very Good; Hardcover with Jacket; 1994, Piatkus Books; Clean jacket with no tears (Now fitted with a new, Brodart jacket protector); Pages clean & unmarked; Good binding with straight spine; Purple & red jacket with title in white lettering; 256 pages; "How to Write Letters That Sell, " by Christian Godefroy, et al.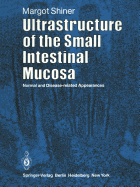 by
Shiner, Margot
$29.95
Good. 0387117326 Good; Hardcover; 1982, Springer-Verlag; Former library copy with standard library markings; Moderate edgewear to cover; Library markings to endpapers; Text pages yellowed from age, otherwise unmarked; Good binding; Blue covers with title in white lettering; 163 pages; "Ultrastructure of the Small Intestinal Mucosa: Normal and Disease-Related Appearances, " by Margot Shiner.
---
Organic Contaminants in Waste Water, Sludge and Sediment: Occurrence, Fate and Disposal more books like this

Binding: Library Binding Publisher: CRC Press Date published: 12/1/1990 ISBN-13: 9781851664450 ISBN: 1851664459

Description: Good. 1851664459 Good; Hardcover; 1989, Elsevier Publishing; Inside pages clean & unmarked; No binding defects; "Organic Contaminants in Waste Water, Sludge and Sediment: Occurrence, Fate and Disposal. Read More

Angels in Iron more books like this

by Prata, Nicholas C. other copies of this book

Binding: Hardcover Publisher: Arx Publishing Date published: 1998 ISBN-13: 9781889758046 ISBN: 1889758043

Description: Very Good. 1889758043 Fine/As New; Hardcover; 1997, Arx Publishing; Unmarked boards with "sharp" edge-corners; Pages clean & unmarked; Tight binding with straight spine; Red cloth covers with title in white lettering; 305 pages; "Angels in Iron, " by Nicholas C. Prata. Read More

From Living Eyes to Seeing Machines more books like this

Binding: Hardcover Publisher: Oxford University Press Date published: 1997 ISBN-13: 9780198577850 ISBN: 0198577850

Description: Good. 0198577850 Good; Hardcover with Jacket; 1997, Oxford Press; Former library copy with standard library markings; Light-to-moderate shelfwear to jacket; Library stamps to endpapers; Text pages clean & unmarked; Good binding with straight spine; White dust jacket with illustration of mechanical dragon-fly & title in black lettering; 288 pages; "From Living Eyes to Seeing Machines, " by Srinivasan & Venkatesh. Read More

Plastics Processing Data Handbook more books like this

Edition: Revised edition Binding: Hardcover Publisher: Springer Date published: 1/31/1990 ISBN-13: 9780412739200 ISBN: 0412739208

Description: Very Good. 0412739208 Very Good; Hardcover; 1995, Chapman & Hall Publishing; Inside pages clean & unmarked; Good binding; 392 pages; "Plastics Processing Data Handbook, " by Donald V. Rosato. Read More

Drug Dosage in Renal Insufficiency more books like this

by Seyffart, G. other copies of this book

Edition: 1st edition Binding: Hardcover Publisher: Springer Date published: 9/30/1991 ISBN-13: 9780792309642 ISBN: 0792309642

Description: Good. 0792309642 Good; Hardcover; 1991, Kluwer Academic Press; Former library copy with the standard library markings; Appears mostly unused; Clean covers; Main text pages unmarked; Tight binding; 676 pages; "Drug Dosage in Renal Insufficiency, " by Gunter Seyffart. Read More

On the Natural Varieties of Mankind: De Generis Humani Varietate Nativa more books like this

by Blumenbach, Johann Friedrich other copies of this book

Edition: Illustrated Binding: Hardcover Publisher: Bergman Publishers Date published: 1969 ISBN-13: 9780875030135 ISBN: 0875030130

Description: Very Good. 0875030130 Very Good; Hardcover; 1969, Bergman Publishers; Light wear to covers with "straight" edge-corners; Pages clean & unmarked; Good binding with straight spine; Dark reddish-brown covers with title in silver lettering along spine; 406 pages; "On the Natural Varieties of Mankind: De Generis Humani Varietate Nativa, " by Johann Friedrich Blumenbach. Read More

Nuclear Physics: an Introduction more books like this

by Patel, S. B. other copies of this book

Binding: Hardcover Publisher: Wiley-Interscience Date published: 1991 ISBN-13: 9780470211304 ISBN: 047021130X

Description: Good. 047021130X Good; Hardcover; 1991, Wiley-Interscience Publishing; Covers still glossy, with just a few light marks; Repaired tear at bottom of spine; Pages yellowing slightly from age, but otherwise unmarked; Good binding with straight spine; Yellow covers with title in black lettering; 346 pages; "Nuclear Physics: An Introduction, " by S. B. Patel. Read More

The Origin of the Chemical Elements and the Oklo Phenomenon: Monograph more books like this

by Kuroda, P. K. other copies of this book

Binding: Hardcover Publisher: Springer-Verlag Date published: 1982 ISBN-13: 9780387116792 ISBN: 0387116796

Description: Good. 0387116796 Good+; Hardcover; 1982, Springer-Verlag Publishing; Former library copy with standard library markings; Light wear to covers with "straight" edge-corners; Library stamps to endpapers; Text pages clean & unmarked; Good binding with straight spine; Dark orange covers with title in white lettering; 165 pages; "The Origin of the Chemical Elements and the Oklo Phenomenon: Monograph, " by P. K. Kuroda. Read More

Third Grade Teacher's Month-By-Month Activities Program more books like this

by Stull, Elizabeth Crosby other copies of this book

Edition: Annotated Binding: SPIRAL-BOUND Publisher: Jossey-Bass Date published: 2001 ISBN-13: 9780130419620 ISBN: 0130419621

Description: Very Good. 0130419621 Very Good; Softcover, Spiral Binding; 2002, Jossey-Bass Publishing; Clean covers with just minor shelfwear; Pages bright & unmarked; Good binding; Blue covers with title in yellow & white lettering on an orange background; 540 pages; "Third Grade Teacher's Month-by-Month Activities Program, " by Elizabeth Crosby Stull. Read More
---