Search for books from Spring Valley Books » advanced search
Search 4,625 books from this seller
Spotlight book from Spring Valley Books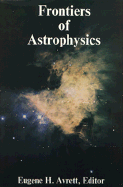 $5.00

add to wishlist
by Eugene H. Avrett (Editor)
Harvard University Press, 1976. Hardcover, 554 pages. Light dust jacket edgewear. Very good condition book in very good dust jacket.
Featured books from Spring Valley Books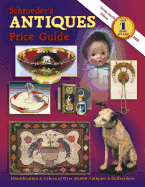 by Sharon Huxford (Editor); Bob Huxford (Editor)
$6.00

add to wishlist
Schroeder Publishing Company, 1995 (thirteenth edition). Softcover, 602 pages. Near fine condition.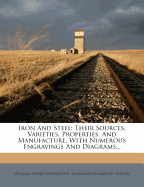 by William Henry Greenwood; A. Humboldt Sexton
$50.00

add to wishlist
Funk and Wagnalls, 1907. Hardcover, 254 pages. Binding showing minimal wear. Very good condition.
---
Christmas in the Heartland: Recipes, Decorations, and Traditions for Joyous Celebrations more books like this

by Marcia Adams other copies of this book

Binding: Hardcover.

Description: Clarkson Potter Publishers, 1992 (first edition). Hardcover, 164 pages. Fine condition book in near fine dust jacket. read more

Private Lies (First Edition) more books like this

by Warren Adler other copies of this book

Binding: Hardcover.

Description: William Morrow & Company, 1991 (stated first edition). Hardcover, 308 pages. Light dust jacket edgewear. Near fine condition book in very good dust jacket. read more

Pioneering With Fruits and Berries more books like this

by George D. Aiken other copies of this book

Binding: Hardcover.

Description: Stephen Daye Press, 1936. Hardcover, no dust jacket, 94 pages. Binding showing light wear at extremities. Contents clean throughout. Very good condition. read more

There Will Be Time more books like this

by Poul Anderson other copies of this book

Binding: Hardcover.

Description: Nelson Doubleday, 1972 (book club edition). Hardcover, 181 pages. Spine slanted. Dust jacket edgewear. Good condition. read more

Laboratory Manual for the Detection of Poisons and Powerful Drugs more books like this

by Wilhelm Autenrieth; William H. Warren other copies of this book

Binding: Hardcover.

Description: P. Blakiston's Son & Company, 1915 (fourth edition). Hardcover, no dust jacket, 320 pages. Previous owners name on front endpaper. Contents clean throughout. Very good condition. read more

Birds of Britain and Europe in Colour more books like this

by Dennis Avon; Tony Tilford other copies of this book

Binding: Hardcover.

Description: Blandford Press, 1975. Hardcover, 176 pages. Near fine condition book in very good dust jacket. read more

American Frontier Life: Early American Paintings and Prints

by Alan Axelrod (Editor) other copies of this book

Binding: Hardcover. Publisher: Gramercy Books Date published: 1989 ISBN-13: 9780517687864 ISBN: 0517687860

Description: Portland House, 1989. Hardcover, 202 pages. Fine condition book in near fine dust jacket. read more

Lexicon of Psychiatry, Neurology, and the Neurosciences more books like this

by Frank J. Ayd other copies of this book

Binding: Softcover.

Description: Williams & Wilkins, 1995. Softcover, 741 pages. One corner of front cover is folded. Good condition. read more

Our Green and Living World: the Wisdom to Save It more books like this

by Edward S. Ayensu other copies of this book

Binding: Hardcover. Publisher: Smithsonian Books (DC) Date published: 1984 ISBN-13: 9780895990167 ISBN: 0895990164

Description: Smithsonian Institution Press, 1984. Hardcover, 255 pages. Near fine condition book in very good dust jacket. read more
---