Search for books from Thomas F. Pesce » advanced search
Search 18,134 books from this seller
Spotlight book from Thomas F. Pesce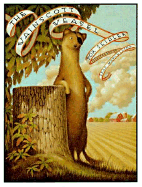 $1.19

add to wishlist
by Seidler, Tor
Marcellino, Fred. Fair, Ex-Library Copy/No Jacket. 8 1/2 x 6 3/4 0062059114 Ex-Library Paperback illus cover w/weasel. Black marker name written on top right corner. Typical library stamps and stickers. Library pocket w/card inside cover. Color and black and white illustrations that express the imaginative story of an animal society of the author. The author creates a society much like the animals in Charlottes Web.
Featured books from Thomas F. Pesce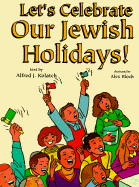 by Kolatch, Alfred J.
$8.99

add to wishlist
Bloch, Alex. Very Good/Very Good. 11 1/2 x 8 3/4 0-8246-0394-X HC/DJ illus. bottom crn has tiny bump End pages clean, inside cover inscription says, " Happy Hanukah to our dear, darling Rachael & Kate with our love from Grandma & Grandpa" otherwise appears new. Pages clean, tight, white, with color illus. Tells about the holidays, the traditions and foods celebrated. Jewish heritage.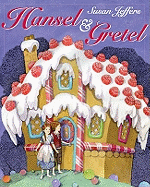 by Grimm Brothers
$6.99

add to wishlist
Jeffers, Susan. Very Good/Fair. 12 1/2 x 9 3/4 0-8037-3492-1 HC/DJ has color illus. rub wear, corners bumped, 8 " tear across bottom corner of dj. Boards themselves cloth covered in red w/red endpapers in nice condition. Pages clean, tight, white with color illustrations. Pastel colors. Story of a young boy and girl lost in the woods.
---
What Do You Do With a Grumpy Kangaroo? more books like this

by Moncure, Jane Belk other copies of this book

Binding: Hardcover Publisher: The Child's World, Elgin, Illinois Date published: 1988

Description: Hohag, Linda and Jacobson, Lori. Good/No Jacket. 9 1/2 x 8 HC/illus. board children's story easy level reader, primary, color illus. pages clean and bright. Illustrated color endpapers, very little rub wear, corners sharp. read more

Nova's Ark more books like this

by Kirk, David other copies of this book

Binding: Paperback Publisher: Scholastic Press, Callaway, New York Date published: 1999

Description: Very Good. 12 x 9 0-439-14905-3 Paperback, corners sharp, very little rub wear, brightly colored pictures illustrate science fiction story about a robot who travels in space. read more

Baron of Grogzwig more books like this

by Dickens, Charles other copies of this book

Binding: Hardcover Publisher: Whispering Coyote Press, Inc., Danvers, Mass. Date published: 1994 ISBN-13: 9781879085817 ISBN: 187908581X

Description: Barnes-Murphy, Rowan. Good. 9 x 11 1/4 187908581X HC/illus boards, hi-gloss, little rub wear bottom spine edge, corner, rest look sharp and clean. Pages tight, white, bright with color illustrations. Very good condition. Endpapers dark gray color appear never read. Story of a baron living in a castle alone, he marries and has 12 children, loses his fortune, wife expecting again, he thinks of killing himself, he meets death and realizes all is not lost, decides he will be happy again and chases ... read more

Rapid Math Tricks and Tips more books like this

by Julius, Edward H. other copies of this book

Binding: Hardcover Publisher: John Wiley & sons, Inc., New York Date published: 1992 ISBN-13: 9780471575634 ISBN: 0471575631

Description: Good. 7 1/4 x 10 0-471-57563-1 Paperback corners sharp, pages tight. 30 days to Number power. Over 2, 000 practice problems inside, increase your calculating speed. read more

Dragon Gets By more books like this

by Pilkey, Dav other copies of this book

Edition: 1st Binding: Hardcover Publisher: Orchard Books, N.Y., N.Y. Date published: 1991

Description: Author. Fair; Ex-Library Copy/Good with Mylar Cover. 6 x 8 1/2 0-531-08535-x Ex-Library Ex-library with commonly found markings. 48 pages, illustrated in color drawings. read more

Submarines, Modern Military Techniques more books like this

by Gibbons, Tony other copies of this book

Edition: Reissue Binding: Hardcover Publisher: Lerner Publications Co., Minneapolis, MN. Date published: 1987 ISBN-13: 9784082251383 ISBN: 4082251383

Description: Illustrated. Fair; Ex-Library Copy/No Jacket. 8 1/2 x 6 1/4 0-8225-1383-8 Ex-Library Ex-library with commonly found markings and imperfections. illustrated in color drawings. read more

Monkey Pop-Ups a Book of Opposites more books like this

by Chardiet, Bernice other copies of this book

Edition: First Scholastic Printing Binding: Hardcover Publisher: Scholastic Book Services, N.Y. Date published: 1996

Description: Regan, Dana. Good. 7 3/4 x 7 3/4 0-590-54314-8 HC/illus color pop-up pages. small stamp inside board, marker back board to: phillip from: purr. Monkey and friends are going to the country fair. read more

Tale of Tawny and Dingo more books like this

by Armstrong, William H. other copies of this book

Edition: Stated First Edition Binding: Hardcover Publisher: Harper & Row Publishers, New York and Evanston Date published: 1979 ISBN-13: 9780060201135 ISBN: 0060201134

Description: Mikolaycak, Charles. Fair to Good; Ex-Library Copy/Good. 7 1/4 x 9 1/4 0060201134 Ex-Library HC/DJ mylar covered. Pages clean, tight, with b/w illus. Typical library stickers, stamps, pocket missing. Author of Sounder writes about Tawny a little lamb and his friend Dingo, the shephard's dog. Story of nature and joy. read more

Secret of Happiness, the more books like this

by Billy, Graham other copies of this book

Binding: Hardcover Publisher: Doubleday & Company, Inc., Garden City, NY Date published: 1955

Description: Good/Good. 5 3/4 x 8 3/4 HC/DJ slight rub wear, pages clean, tight, bright. Billy Graham writes about the search for happiness, 117 pages. read more
---