Search for books from Snowball Bookshop Advanced Search
Search 43,265 books from this seller
Spotlight book from Snowball Bookshop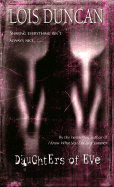 As New. Book. 0.72 x 6.75 x 4.21. As new unread vintage paperback, an amazing buy from a literature professor, LIKE NEW UNREAD. May be slight shelfwear. These books condition are amazing, many still have spray powder on the covers from the printers. Books are stored and shipped in protective book bags to minimize and protect against handling wear.
Featured books from Snowball Bookshop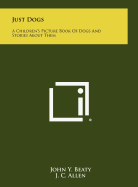 by
Beaty, John Y.
$55.00
Photographs By J.C. Allen. VG- No Jacket. Book Blue boards with large picture of boy with dog on front, numerous pictures throughout, heavy pages, edges of book slightly soiled, previous owner's signature on FFEP in top right corner.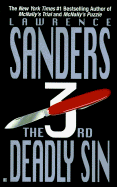 by
Sanders, Lawrence
$2.00
VG. No Jacket. Book This is a 410 pg. book. It is slightly discolored, and the binding is a little slanted. The binding is creased from the book being bent back for reading. The book is white.
---
Introduction to Computers and Information Systems more books like this

by Szymanski, Robert A.; Dobald P. Szymanski; Norma A. Morris; Donna M. Pulschen other copies of this book

Edition: 5th Binding: Paper Back Publisher: Merrill Publishing Co., Columbus, Ohio Date published: 1988

Description: VG- No Jacket. Book This is a 580 pg. book. The front cover is written on in yellow marker, but it's hard to see. The inside cover is written on with green crayon. The inside cover also has had a sticker torn out of it, so it has some slight fraying from the paper. Read More

Peace With God more books like this

by Graham, Billy other copies of this book

Edition: 29th Binding: Paper Back Publisher: Pocket Books, New York Date published: 1967

Description: VG- No Jacket. Book This is a 250 pg. book. It has some discolorment from age. The books is white, with the page edges tinted red. Read More

Falling Star more books like this

by Moyes, Patricia other copies of this book

Edition: 4th Binding: Paper Back Publisher: Owl Book, New York Date published: 1964

Description: VG-- No Jacket. Book This is a 255pg. book. There is a crease on the front cover, and on the binding. There is writing on the inside cover in black pen. The binding is loose in some parts. Read More

Too Busy Not to Pray more books like this

by Carr, Jo & Sorley, Imogene other copies of this book

Binding: Hardcover Publisher: Abingdon, Nashville, Tenn Date published: 1966

Description: Very Good- in Faigood jacket. Book Orange dust jacket, yellow print on the spine, 112 pages. Book is discolored along the top edges. Name and address sticker on FEP. Piece clipped from top front flap of dust jacket. About an inch by three inches. Dust jacket has discolorations on back cover, front edge, fold of flaps and small tear on front top edge. A homemaker talks with God. Read More

Astronomy and the Telescope more books like this

by Riemer, Marvin F., B. Ch. E., M.S. other copies of this book

Binding: Hardcover Publisher: Scope Instrument Corp, Mamaroneck, New York Date published: 0

Description: VG in G jacket. Book This is a 210 pg book. On the inside back cover there is a piece of paper glued onto the back cover. The DJ has a rip on the top of the spine, and one at the bottom. Half of the spine was ripped off of the DJ on the bottom half. The DJ is also very worn at various places. The book is a light blue, and so is the DJ. Read More

The Curlytops at Silver Lake more books like this

by Garis, Howard R. other copies of this book

Edition: First Edition Binding: Hardcover Publisher: Cupples & Leon Co., New York Date published: 1920

Description: VG. No Jacket. Book This is a 250 pg book. The inside cover is written on in black pen; it's the first owner's name and who she got it from, and when. The top and the bottom of the spine have some bumping, and the spine is beginning to pull away from the book. The book is faded from being so old. There are also some very small stains on the edges of the book. The book is a grey color with red lettering. Read More

The Protestant Era, Abridged more books like this

by Tillich, Paul other copies of this book

Edition: Sixth Impression Binding: Trade Paperback Publisher: Phoenix Books, Chicago Date published: 1966

Description: Good. No Jacket. Book Mustard color and black book, black print on the spine, 241 pages. The outside cover shows discoloration at the spine, and some on back cover. Spine is slightly cocked. Rubbed at the edges and corners. Underlining in black ink on a small number of pages. Former owner's name on front inside cover in ink, two rubber stamp entries on the FEP. Read More

God's Clock of the Ages(Directors Manual) more books like this

by Maxfield, Helen A. other copies of this book

Edition: Second Edition Binding: Hardcover Publisher: Zondervan Publsihing House, Grand Rapids Date published: 1942

Description: VG- No Jacket. Book This is a 115 pg book. The top and bottom of the edges nearest the spine have some bumping to them. The binding is a little loose. The book is also faded from the sun and from age. This book is black with gold lettering. Read More

Captains Courageous (Illustrated Classic Books Edition) more books like this

by Kipling, Ruyard other copies of this book

Edition: Book Club Binding: Hardcover Publisher: Pendulum Press Inc., West Haven Date published: 1977 ISBN-13: 9780883012628 ISBN: 0883012626

Description: Patricia, Leonardo. VG+ No Jacket. Book This is a 60 pg book. It is in very good condition. There is a small tear on the back cover of the book by the binding. Read More
---