Search for books from Sheri's Book Treasures » advanced search
Search 9,184 books, 181 movies, and 40 music items from this seller
Spotlight book from Sheri's Book Treasures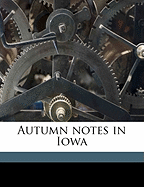 $19.74


add to wishlist
by Whitcomb, Selden Lincoln
Good. B00087EX9E Cedar Rapids: IA The Torch Press 1914 First edition Hardcover 8 1/8 x 5 5/8", 192pp. An edition of 500 copies. Ex-library copy with no dust jacket and card pocket inside cover. Flyleaf page torn out by library. Spine has some fading but binding is tight and pages in good conditon.
Featured books from Sheri's Book Treasures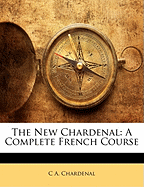 by Chardenal, C. A
$34.30


add to wishlist
Good. B000866VP4 Hardcover-Cover in good condition, name inside cover, otherwise pages clean, binding good. Delivery confirmation provided on all US orders. APO/FPO orders gladly accepted. Allyn and Bacon 1916.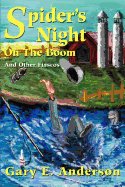 by Anderson, Gary
$9.98


add to wishlist
Very Good. 0595171133 PAPERBACK-VGC-Book cover has light wear, book interior in like new condition. Please expect imperfections in used books.
---
History of the Counter-Revolution in England, for the Re-Establishment of Popery, Under Charles II. and James II., (Bohn's Standard Library)

by Carrel, Armand other copies of this book

Binding: Hardcover Publisher: H.G. Bohn

Description: Good. B00086453E HARDBACK-GC-Book has NO Dust Jacket, or NO Dust Jacket as issued. Book has some wear to surfaces and edges. Please expect imperfections in used books. Ex-Library with usual markings. Images of the book are available to serious inquiries. read more

Humbled Pride; : a Story of the Mexican War, (Columbian Historical Novels)

by Musick, John R other copies of this book

Binding: Hardcover Publisher: The R.H. Whitten Co

Description: Good. B0008BSDVE HARDBACK-GC-Book has NO Dust Jacket, or NO Dust Jacket as issued. Book has some wear to surfaces and edges. Please expect imperfections in used books. read more

The Character of Jesus Portrayed: a Biblical Essay, With an Appendix more books like this

by Schenkel, Daniel other copies of this book

Binding: Hardcover Publisher: Little, Brown, and Co

Description: Good. B000870DLQ HARDBACK-GC-Book has NO Dust Jacket, or NO Dust Jacket as issued. Book has some wear to surfaces and edges. Please expect imperfections in used books. read more

George H.C. Macgregor M. a: a Biography more books like this

by Macgregor, Duncan Campbell other copies of this book

Binding: Hardcover Publisher: Fleming H. Revell

Description: Good. B00087MM42 HARDBACK-GC-Book has NO Dust Jacket, or NO Dust Jacket as issued. Book has some wear to surfaces and edges. Please expect imperfections in used books. Ex-Library book with usual library stamps and markings. Please expect imperfections in used books. read more

The Boy Ranchers in Camp more books like this

by Baker, Willard E. other copies of this book

Binding: Hardcover Publisher: Cupples & Leon

Description: Good. B000GSB64U HARDBACK-GC-Book has NO Dust Jacket, or NO Dust Jacket as issued. Book has some wear to surfaces and edges. Please expect imperfections in used books. read more

The Covered Wagon more books like this

by Hough, Emerson other copies of this book

Binding: Hardcover Publisher: D. Appleton and Company

Description: Very Good. B0008BSA5I New York: Grossett & Dunlap, (1922). 8vo, pp, frontispiece, 3 b&w photo-plates. Brown cloth, black lettered, no dust jacket. First Edition. read more

The Secret Orchard more books like this

by Castle, Agnes; Egerton other copies of this book

Binding: PAPERBACK Publisher: Kessinger Publishing, LLC Date published: 2004 ISBN-13: 9780766195882 ISBN: 0766195880

Description: Very Good. 0766195880 HARDBACK-VGC 1901 Book has No dust jacket, or no dust jacket as issued. Book has light wear to some surfaces or edges. Pages clean and in good conditin on inside. Please expect imperfections in used books. Publisher: Frederick A. Stokes Co., New York. Green cloth boards with picture of rose bushes and birds embossed on the front with gilt title. The edges are worn. The top is gold gilt. read more

A History of Rome: From the Earliest Times to the Death of Commodus, a.D. 192 more books like this

by Schmitz, Leonhard other copies of this book

Binding: Hardcover Publisher: Harper & brothers

Description: Good. B0008CVN1A HARDBACK-GC-Book has no Dust Jacket, or no Dust Jacket as issued. Book has some wear to surfaces and edges. Pages clean and in good condition inside. Please expect imperfections in used books. read more

Life of Stephen a. Douglas more books like this

by Gardner, William other copies of this book

Binding: Hardcover Publisher: Roxburgh Press

Description: Good. B00085BNGC HARDBACK-GC-Book has no Dust Jacket, or no Dust Jacket as issued. Book has some wear to surfaces and edges. Pages clean and in good condition inside. Please expect imperfections in used books. read more
---