Search for books from Orrin Schwab - BOOKS Advanced Search
Search 4,160 books from this seller
Spotlight book from Orrin Schwab - BOOKS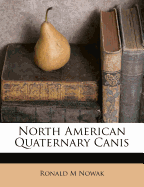 Very Good- 0893380075. Scarce hardback edition. Slight shelf wear. A very scarce and important book on coyotes, wolves, and other wild canine species of North America.; 154 pages.
Featured books from Orrin Schwab - BOOKS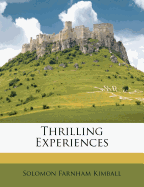 by
Kimball, Solomon F
$90.00
Very Good- Light shelf wear to spine edges and corners. Gold title is slightly rubbed on front cover and spine. Overall near very good condition. A beautiful copy.; 157 pages.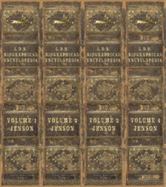 by
Jensen, Andrew
$250.00
Very Good- Complete 4-volume set. This is a reprint of the 1901 original editions and was published in 1971. Some shelf wear to binding. Slight dulling to the gold titles on the spine. The bindings are tight and the pages are clean and and free from marking. A very nice set, near very good conditon. An important and valuable historical reference set, with many hundreds of biographical sketches and photographs.; With hundreds of photographs and biographies of early Utah and Mormon pioneers.
---
Popular History of Utah more books like this

by Whitney, Orson F other copies of this book

Binding: Hardcover Publisher: Deseret News, Salt Lake Date published: 1916

Description: Very Good- 1916 first edition. Original red cloth binding. Some shelf wear to spine and corners. Front hinge slightly cracked, but holding firm. Corners slightly bumped. Bottom right corner rubbed through. The pages are clean and tightly bound.; 588 pages. Read More

Excavations at Seibal more books like this

by Willey, Gordon R other copies of this book

Binding: Softcover Publisher: Harvard University, Cambridge, MA Date published: 1990 ISBN-13: 9780873656900 ISBN: 0873656903

Description: Very Good- 0873656903. Softbound covers. Shelf wear to spine and corners.; 276 pages. Read More

Alexandre Dumas' Adventures in Spain more books like this

by Murch, Alma Elizabeth other copies of this book

Binding: Hardcover Publisher: Chilton Company, Philadelphia Date published: 1959

Description: Very Good-in Good+ dust jacket. Shelf wear to the spine edges and corners. Dust jacket has wear to the edges and small tears and chips.; 235 pages. Read More

The Poetical Works of Edmund Spenser. Complete Set of 5 Volumes more books like this

by Spenser, Edmund (George Gilfillan) other copies of this book

Binding: Hardcover Publisher: James Nichol & James Nisbet, Edinburgh & London Date published: 1849

Description: Good+ Complete set of five volumes. All of the volumes are in the original black cloth bindings. There is some wear to the edges of the spine. Corners are slightly bumps and there is slight discoloration to a couple of the cover edges. Former owner's early decorative bookplate inside the front cover of each volume. Bindings are tight and pages are clean. Gold titles on spine are still bright. Overall a beautiful set. Read More

Reminiscences more books like this

by Howard, Robert M other copies of this book

Binding: Hardcover Publisher: Gilbert Printing Co., Columbus, Georgia Date published: 1912

Description: Good+ Quite a bit of shelf wear to the cloth binding. Some soiling to the binding. Binding is tight. A rare narrative of this Southerner and Confederate soldier.; 346 pages. Read More

California Mormons By Sail and Trail more books like this

by Patton, Annaleone D other copies of this book

Binding: Hardcover Publisher: Deseret Book, Salt Lake Date published: 1961

Description: Very Good-in Good+ dust jacket. Shelf wear to spine edges and corners. Dust jacket has small tears and chips.; 197 pages. Read More

The History of the Confessional more books like this

by Hopkins, John Henry other copies of this book

Binding: Hardcover Publisher: Harper & Brothers, New York Date published: 1855

Description: Good+ Shelf wear to binding and rubbing to spine and corners. Some scuffing and slight discoloration (fading) to binding. Small dampstain to upper right-hand corners of about half of the pages. Hinges are tight and the binding is sound.; 334 pages. Read More

Louisiana State University, 1860-1896 more books like this

by Fleming, Walter L. other copies of this book

Binding: Hardcover Publisher: Louisiana State University Press, Baton Rouge Date published: 1936

Description: Good+ Shelf wear to binding and rubbing to spine and corners.; 499 pages. Read More

Hedges and Evergreens: a Complete Manual for the Cultivation, Pruning, and Management of All Plants Suitable for American Hedging, Especially the Maclura, Or Osage Orange more books like this

by Warder, John A other copies of this book

Binding: Hardcover Publisher: Orange Judd, New York Date published: 1858

Description: Good+ Shelf wear to binding and rubbing to spine and corners. Discoloration and some soiling to the covers. Some of the pages have foxing at the edges. Illustrated with 12 woodcut plates and 15 woodcut engravings.; 291 pages. Read More
---