Scholar and Poet Books
We are dedicated and knowledgeable booksellers for more than 25 years, covering the entire spectrum of books (new and used; in all categories). We stock popular items and track down hard to find, out of print titles. Currently have an excellent inventory of theology/Christian titles and also are making available a large collection of vintage pulp paperbacks. Take a look!

Overall seller rating:
Alibris seller since December 2004
---
Search for books from Scholar and Poet Books » advanced search
Search 9,138 books, 20 movies, and 427 music items from this seller
Spotlight book from Scholar and Poet Books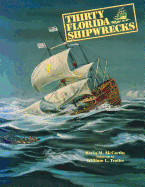 $10.95

add to wishlist
by McCarthy, Kevin M. and Trotter, William L.
New. No dust jacket as issued. Clean and tight-unused copy-Excellent! ! Trade paperback (US). Glued binding. 128 p. Contains: Illustrations. Audience: General/trade.
Featured books from Scholar and Poet Books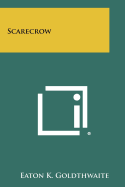 by Goldthwaite, Eaton K.
$7.99

add to wishlist
Good. No Jacket. "SCARECROW" by Eaton K. Goldthwaite-(Dell Mapback 193; 240 pgs.; paperback)-A copy of a Dell Mapback murder mystery. Nice cover art with a bloody knifed scarecrow. With a nice map illustration on the back cover. Condition: Good(+); front covers has several creases including one top to bottom at the center of the cover; small dings at corners; back cover is clean and bright; perma-gloss covering is intact; pages browned, but are clean, tight and intact.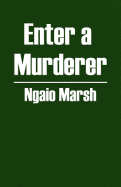 by Marsh, Ngaio
$5.99

add to wishlist
Good. No Jacket. "ENTER A MURDERER" by Ngaio Marsh-(Pocket 113; 1941; 1st Pocket printing; 1st American printing; 244 pgs.; paperback)-Nice early Pocket Books paperback novel. A great Ngaio Marsh murder mystery featuring "Chief Detective-Inspector Roderick Alleyn of Scotland Yard. " This is the first American printing of this title. Colorful leather-gloves-and-bullets cover art. Condition: Good(+); Perma-Gloss coating is becoming discolored around edges of cover; name in pencil and stamped in ...
---
Canary Murder Case, the more books like this

by Van Dine, S.S. other copies of this book

Edition: 1st Printing Binding: Mass Market Paperback Publisher: Pocket Books, New York Date published: 1943

Description: Manso. Good. No Jacket. Pocket Book #248-A Philo Vance murder mystery-"Brutal Murder of Ex-Follies Girl"-A Wartime Book-Nice cover art by Manso-a couple of top-to-bottom creases in front cover; front cover lightly sun-faded; pages are clean w/some dryness at spine, but all are tight and intact-a nice copy! read more

Subterraneans, the more books like this

by Kerouac, Jack other copies of this book

Binding: Mass Market Paperback Publisher: Avon, New York Date published: 1959

Description: Very Good. No Jacket. Avon T-390; 1959; 3rd Avon printing; 126 pgs. -A very nice copy this Avon classic beat novel. Preface for this Avon edition is by Henry Miller. Nice cover art. Red stripe at bottom of cover mentions the just released MGM motion picture. Condition: Very good; covers show mild wear and soiling; pages show mild browning; all pages tight and intact. read more

Butterfield 8. more books like this

by O'Hara, John other copies of this book

Binding: Mass Market Paperback Publisher: Avon, New York

Description: Very Good. No Jacket. Avon 231; 1949; 258 pgs. -A very nice copy of this early Avon paperback printing of O'Hara's classic novel of a woman with a past. "Corrupted by a lecheous uncle, she grew to young womanhood with a sure knowledge of what men wanted..." Fantastic cover art. Condition: Very good(+); covers are clean and bright with only very minor edge wear; name in ink neatly written at top inside of front cover; pages are browned but are clean, tight and intact. A very nice and hard to ... read more

by Lewis, Sinclair other copies of this book

Edition: 1st Paperback Binding: Mass Market Paperback Publisher: Bantam, New York Date published: 1946

Description: Very Good. No Jacket. Bantam 22; 1946; 408 pgs. -An excellent, clean copy of this classic early Bantam paperback novel. Nice cover art. Nicely illustrated endpapers, as well. Condition: Very good(+); covers are colorful and bright; perma-gloss is intact; pages are mildly browned but are clean and intact. A fantastic, crisp, clean, unread item! read more

Bell for Adano, a. more books like this

by Hersey, John other copies of this book

Edition: 1st Paperback Binding: Mass Market Paperback Publisher: Bantam, New York Date published: 1946

Description: Diehl, Cal. Very Good. No Jacket. Bantam 45; 1946; 246 pgs. -A very nice copy of this classic early Bantam paperback novel. Nice cover art by Cal Diehl. Also, nice panoramic pen-and-ink sketch on endpapers. Condition: Very good; cover art is fine; perma gloss covering is intact; small, barely noticable name stamp embossed at very bottom of front cover; pages are browned but are clean, tight and intact. An excellent item. read more

Cakes and Ale more books like this

by Maugham, W. Somerset other copies of this book

Binding: Mass Market Paperback Publisher: Avon, New York Date published: 1944

Description: Very Good. No Jacket. Avon 50; 1944; 197 pgs. -A very nice copy of this very early Avon classic novel. Nice split-screen cover art including GGA barmaid at lower corner. Condition: Very good; one mild crease in front cover; "Joe" in pencil on front cover; pages show browning but all pages are clean, tight and intact. A nice, tight item! read more

Call of the Wild, the more books like this

by London, Jack other copies of this book

Binding: Mass Market Paperback Publisher: Pocket Books, New York Date published: 1949

Description: Lupo. Dom. Very Good. No Jacket. Pocket Book 593; 1949; 102 pgs. -Nice Pocket Books paperback edition of London's classic tale of the Yukon. Condition: Very good(-); cover art is clean w/light wear at edges; mild looseness at soine; pages are browned at edges, w/a few very tiny pen jottings, but are otherwise clean and intact. A nice item. read more

Woman's Life, a. more books like this

by Maupassant, Guy De other copies of this book

Edition: 1st Paperback Binding: Mass Market Paperback Publisher: Lion, New York Date published: 1954

Description: Very Good. No Jacket. Lion Library LL2; 1954; 222 pgs. -Nice copy of an early Lion Library sexy adult paperback novel from the '50s, translated from the French. Nice cover art on front and back. Condition: Very good(-); reader's crease on front cover next to spine; mild wear (creases) to covers; tiny chips at top and bottom of spine; pages show browning but are clean, tight and intact. A nice item! read more

King Solomon's Mines more books like this

by Haggard, H. Rider other copies of this book

Binding: Mass Market Paperback Publisher: Dell Mapback, New York

Description: Very Good. No Jacket. Dell Mapback Adventure (and movie tie-in) #433; 192 pgs. -An excellent copy of an Dell mapback adventure novel, tied in w/the MGM picture starring Deborah Kerr and Stewart Granger (pictured on front cover). "Undreamed of horror in Africa's darkest jungle. " Back cover has map of an African village, a mysterious twin mountain and a diamond mine. Condition: Very good(+); book is near fine w/only exception being a small "S" shaped punchmark near top of cover[previous owner's ... read more
---