Search for books from Sharon A. Micek Advanced Search
Search 1,426 books from this seller
Spotlight book from Sharon A. Micek Octavo, illustrated cloth (hardcover), approx. 24 pp. Illustrations. Good. Moderate edge wear. Light soiling on back cover. Light scuffing on spine and front cover.
Featured books from Sharon A. Micek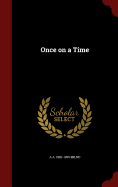 by
Milne, A. A.
$30.00
Octavo, tan cloth, vii, 242 pp. Illustrations. Good. Cover, page edges and endpapers lightly foxed. Half-title page discolored. Light shelf wear. Corners bumped.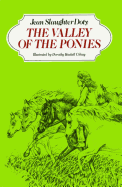 by
Doty, Jean Slaughter
$10.00
Octavo, pictorial boards, 92 pp. Illustrations. Very Good in like dust jacket. Ex-library. Stampings on front endpaper, title page, paged edges and Page 1. Card holder on back endpaper. Light shelf wear. Dust jacket-author information on back flap cut out and pasted on front endpaper.
---
Once Upon an Isle. the Story of Fishing Families on Isle Royale more books like this

by Sivertson, Howard other copies of this book

Binding: Hardcover Publisher: Wisconsin Folk Museum, Mount Horeb, WI Date published: 1992 ISBN-13: 9780962436932 ISBN: 0962436933

Description: Oblong octavo, pictorial boards, 111 pp. Illustrations. Very Good. Previous owner's inked notation on front endpaper. Bump on top edge of front cover. Corners bumped. Small light stain on back cover. Read More

Exploring the Grand Canyon: Adventures of Yesterday and Today. Illustrated By Margaret Sanfilippo more books like this

by Foster, Lynne other copies of this book

Binding: Paperback Publisher: Grand Canyon Natural History Association, Grand Canyon, Arizona Date published: 1990 ISBN-13: 9780938216339 ISBN: 0938216333

Description: Octavo, softcover, 150 pp. Illustrations. Maps. Photographs. Very Good. Corners bumped. Light shelf wear. Read More

My Dearest Dinosaur. Illustrated By Donna Rawlins more books like this

by Wild, Margaret other copies of this book

Binding: Hardcover Publisher: Orchard Books, New York Date published: 1992 ISBN-13: 9780531054536 ISBN: 0531054535

Description: 4to, green cloth, approx. 28 pp. Illustrations. Very Good. Light red mark on front cover. Light shelf wear. Read More

Hawaiian Legends of Tricksters and Riddlers. Illustrated By Sylvie Selig more books like this

by Thompson, Vivian L. other copies of this book

Binding: Hardcover Publisher: Holiday House, Inc, New York Date published: 1969

Description: Octavo, brown/tan cloth, 103 pp. Illustrations. Very Good. Light shelf wear. Inked notation on front endpaper. Dust jacket-very good-spine discolored, light edge wear, small creases near top edge of front cover. Read More

Charles Tazewell's Littlest Stories. Illustrated By Joyce Langelier more books like this

by Tazewell, Charles other copies of this book

Edition: First Edition Binding: Hardcover Publisher: Rolton House Publishers, Inc, New York Date published: 1962

Description: 4to, red boards, approx. 136 pp. Illustrations. Very Good. Ex-library with stamping on front and back endpapers and top, side and bottom edges of pages. Card holder on back endpaper. Corners bumped. Edges and spine scuffed. One-inch piece of top layer of back cover missing. Two small spots on back cover. Read More

Sho and the Demons of the Deep more books like this

by Galouchko, Annouchka Gravel other copies of this book

Binding: Hardcover Publisher: Annick Press Ltd, Toronto Date published: 1995 ISBN-13: 9781550373981 ISBN: 1550373986

Description: 4to, pictorial boards, approx. 24 pp. Illustrations. Near Fine. Previous owner's inked name on front endpaper. Dust jacket-very good-light edge wear. Read More

The Pantomime Witch. Illustrated By D. S. Aldridge more books like this

by Cole, Hannah other copies of this book

Binding: Hardcover Publisher: Ideals Children's Books, Nashville, TN Date published: 1990 ISBN-13: 9780824984625 ISBN: 0824984625

Description: 4to, pictorial boards, approx. 24 pp. Illustrations. Near Fine. Light shelf wear. Dust jacket-very good-slight crinkling along edges. Read More

An Island in the Soup more books like this

by Levert, Mireille other copies of this book

Binding: Hardcover Publisher: Groundwood Books/Douglas & McIntyre, Toronto, Ontario Date published: 2001 ISBN-13: 9780888994035 ISBN: 0888994036

Description: 4to, pictorial boards, approx. 21 pp. Illustrations. Very Good in like dust jacket. Ex-library. One stamping on title page. Light edge wear. Dust jacket-remnants of label on spine and back cover, part of top layer of side edge of front inside flap missing, light edge wear. Read More

Spanning the Gate. the Golden Gate Bridge more books like this

by Cassady, Stephen other copies of this book

Edition: Revised Edition Binding: Paperback Publisher: Squarebooks, Mill Valley, CA Date published: 1986

Description: Large octavo, softcover, 133 pp. Photographs. Near Fine. Light shelf wear. Light scuffing on back cover. Read More
---