Search for books from Russell Books » advanced search
Search 930,965 books, 75 movies, and 1,045 music items from this seller
Spotlight book from Russell Books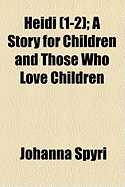 $19.32

add to wishlist
by Spyri, Johanna & Allen, Philip Schuyler, Illustrated By Maginel Wright Enright
Good. No Jacket; HC. G/-; edition not stated but reprint; colour plates.
Featured books from Russell Books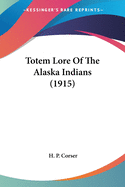 by Corser, Rev. H. P.
$37.00

add to wishlist
Good. PB. G; 2nd edition; date and publisher unknown; B&W photos.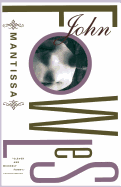 by Fowles, John
$12.52

add to wishlist
Very Good in Good jacket. 0002226286 HC. ISBN: 0-00-222628-6. VG/G+; dj price clipped; stated 1st edition.
---
My Present Age: a Novel more books like this

by Vanderhaeghe, Guy other copies of this book

Edition: Edition Not Stated Binding: Hardcover Publisher: Macmillan of Canada, Toronto, ON, Canada Date published: 1984 ISBN-13: 9780771598142 ISBN: 0771598149

Description: Very Good in Very Good jacket. 0771598149 Very Good. read more

condition:

Book:

seller name and rating:

Russell Books, BC, CANADA

Faces Form History: Canadian Profiles and Portraits more books like this

by Woodcock, George other copies of this book

Binding: Hardcover Publisher: Hurtig Pub Date published: 1978 ISBN-13: 9780888301512 ISBN: 0888301510

Description: Good in Good jacket. 0888301510 HC. ISBN: 0-88830-151-0. G+/G; edition not stated; dj in protective wraps; numerous B&W photos of prominent Canadians; large siszed book. read more

condition:

Book:

seller name and rating:

Russell Books, BC, CANADA

Smoke Bellew more books like this

by London, Jack, Illustrated By P. J. Monahan other copies of this book

Binding: Hardcover Publisher: Century Co., New York Date published: 1912

Description: Good. HC. G/-; edition not stated. read more

condition:

Book:

seller name and rating:

Russell Books, BC, CANADA

Adventure With Eagles more books like this

by Hancock, David, Illustrated By David; Lyn Hancock (Photos) other copies of this book

Binding: Softcover Publisher: Wildlife Conservation Centre, Saanichton Date published: 1970

Description: Good. PB. G+; edition not stated; numerous photos of eagles. read more

condition:

Book:

seller name and rating:

Russell Books, BC, CANADA

Great Exploration Hoaxes more books like this

by Roberts, David other copies of this book

Binding: Hardcover Publisher: Sierra Club Books, San Francisco Date published: 1982

Description: Very Good in Very Good jacket. HC. VG/VG; 1st edition. read more

condition:

Book:

seller name and rating:

Russell Books, BC, CANADA

Lord Hamlet's Castle more books like this

by Steele, Hunter other copies of this book

Binding: Hardcover Publisher: David & Charles Date published: 1987 ISBN-13: 9780233981024 ISBN: 0233981020

Description: Very Good in Very Good jacket. 0233981020 HC. ISBN: 0-233-98102-0. VG/VG; 1st edition; "Based on a novel treatment by William Shakespeare" read more

condition:

Book:

seller name and rating:

Russell Books, BC, CANADA

The Dream of Gerontius more books like this

by Newman, Cardinal other copies of this book

Binding: Softcover Publisher: Burns & Oates, London

Description: Good. PB. G-; some chipping to cover; date and edition not stated; 54 pages. read more

condition:

Book:

seller name and rating:

Russell Books, BC, CANADA

Chinese Acupuncture and Moxibustion: a Practical English-Chinese Library of Traditional Chinese Medicine more books like this

by Jianping, Lu; Yanliang, Cu; Renhua, Shi Et Al; Enqin, Zhang (Editor-In-Chief) other copies of this book

Edition: Edition Not Stated Binding: HC Publisher: Publishing House of Shanghai College of Traditional Chinese Medicine, Shanghai, China Date published: 1990 ISBN-13: 9787810101806 ISBN: 7810101803

Description: Good in Good jacket. 7810101803 dj yellowing; in English and Chinese. read more

condition:

Book:

seller name and rating:

Russell Books, BC, CANADA

Ancient Stone Crosses of England more books like this

by Rimmer, Alfred other copies of this book

Binding: Softcover Publisher: Health Research, Mokelumne Hill Date published: 1973

Description: Very Good. PB. VG; edition not stated; fascimile of original Virtue version; spiral binding. read more

condition:

Book:

seller name and rating:

Russell Books, BC, CANADA
---