Search for books from Run For Cover! Advanced Search
Search 5,140 books, 64 movies, and 154 music items from this seller
Spotlight book from Run For Cover!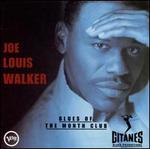 $6.99

Audio CD (September 12, 1995) Original Release Date: September 12, 1995 Number of Discs: 1 Polygram Records.
Featured books from Run For Cover!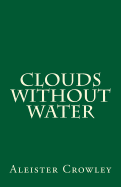 by
Crowley, Aleister
$24.94

Fine condition, unused hardback in red leatherette with gilt lettering. Published without a jacket. The scarce, collectible Gordon Press reprint limited to 200 copies only. "Edited from a private MS by the Rev C Verey." Contents: I. The manuscript: Dieu libre et libertin. II. A Quean of the Quality: A terzain; 1. The Augur; 2. The Alchemist; 3. The Hermit; 4. The Thaumaturge; 5. The Black Mass; 6. The Adept; 7. The Vampire; 8. The Initiation; Notes. 140 pages.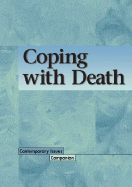 by
Gaughen, Shasta (Editor).
$2.94

Like new condition used hardback.
---
Vanity Fair [Abridged Audio Cassettes].

by Thackeray, William Makepeace other copies of this item

$4.94

Format: Cassette Label: Mulilingua Date: 1988

Description: Tapes as new in plastic case. Read by Claire Bloom. 2 cassettes, 3 hours. Read More

The Lady of the Camellias [Abridged Audio Cassettes]. more books like this

by Dumas, Alexandre other copies of this book

$7.94

Binding: Audiobook Cassette Publisher: Naxos Date published: 1995 ISBN-13: 9789626345283 ISBN: 9626345284

Description: As new in plastic case. Read by 5 actors. 2 tapes, 2 hours. Read More

Pepys: a Biography more books like this

by Ollard, Richard other copies of this book

$1.95

Binding: Paperback Publisher: Pan Date published: 1977

Description: Good+ condition paperback: solid reading copy, text clean. Read More

The Ceremonies of Judaism more books like this

by Idelsohn, Abraham other copies of this book

$4.00

Edition: Second revised edition Binding: Hardcover Publisher: National Federation of Temple Brotherhoods Date published: 1930

Description: Very good condition hardback without jacket. B/W photos. Read More

El Crimen De La Guerra more books like this

by Alberdi, Juan B. other copies of this book

$9.94

Binding: Trade paperback. Publisher: Sopena, Argentina Date published: 1957

Description: Very good+ condition: spine uncreased, text clean. Spanish language. Read More

Artistic Creation and Cosmic Creation more books like this

by Alexander, S. other copies of this book

$2.94

Binding: Paperback Publisher: Haskell House Date published: No date

Description: Very good condition used paperback. Read 23 November 1927 at the annual philosophical lecture of the British Academy. Read More

Livestock Marketing more books like this

by Dowell, Austin Allyn And Knute Bjorka other copies of this book

$3.94

Edition: First edition Binding: Hardcover Publisher: McGraw-Hill Date published: 1941

Description: Very good condition hardback without jacket: ex-library (never borrowed). Text clean. Read More

The Basis of Realism more books like this

by Alexander, S. other copies of this book

$3.00

Binding: Paperback Publisher: Haskell House Date published: No date ISBN-13: 9780838301104 ISBN: 083830110X

Description: Very good condition used paperback. 36 pages. Proceedings of the British Academy. Read More

The Rothschild Money Trust more books like this

by Armstrong, George other copies of this book

$9.95

Binding: Paperback Publisher: CPA Date published: 1990 ISBN-13: 9780960035809 ISBN: 096003580X

Description: Brand new paperback. Armstrong argues that, before he died in 1812, Mayer Amschel Rothschild, founder of the Rothschild fortune, created a vast financial trust intended for the promotion of the Jewish race, and that this money has since been used to exploit currencies and manipulate economies in favor of the Jews. Read More
---