Rosiesreads
AN ECLECTIC MIX OF BOOKS.....
ROSIESREADS IS A SMALL BOOKSTORE LOCATED IN THE BEAUTIFUL FOOTHILLS OF THE GREAT SMOKY MOUNTAINS, TN. EACH BOOK IS DESCRIBED CAREFULLY AS TO ITS CONDITION. ALL BOOK ORDERS ARE PACKED SECURELY AND SHIPPED PROMPTLY.

Overall seller rating:
Alibris seller since February 2006
---
Search 6,439 books from this seller
Spotlight book from Rosiesreads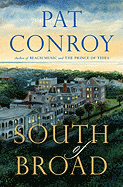 $6.74

add to wishlist
by Conroy, Pat
Fine in very good dust jacket. 514 pgs in fine/like new reading condition; cover has very slight wear; dj has very slight wear.
Featured books from Rosiesreads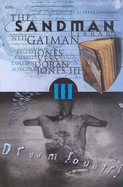 by Gaiman, Neil
$59.75

add to wishlist
Very good in very good dust jacket. 2nd Printing. 112 Full color pgs, w/introduction by Steve Erickson, plus 39 pg script introduction by Neil Gaiman, in vg/fine condition except for remainder mark on top edges. Illustrated by Kelly Jones, Malcolm Jones III, Charles Vess, & Colleen Doran. Featuring characters created by Neil Gaiman, Sam Kieth & Mike Dringenberg. Cover art by Dave Mckean.
by Cooper, Douglas: Text By
$25.00

add to wishlist
Very Good. VG/Fine condition; Portfolio-Style cover w/protective glassine; 15"hx11 1/4"w; 16 full color matted tipped-in prints; 6 pgs of text and artwork commentary about each print. Title, size and data on each painting under each print. Includes: Portrait of the Artist's Mother Reading; Cirque Fernando: The Equistrienne, At The Moulin Rouge: The Dance, A La Mie, At The Moulin Rouge: The Start Of The Quadrille, Corner In The Moulin De La Galette, La Goulue Entering The Moulin Rouge, M ...
---
Cezanne (1839-1906): an Abrams Art Book

by Schapiro, Meyer: Text By other copies of this book

Edition: First edition. Binding: Softcover Publisher: Abrams, NY Date published: 1952

Description: Very Good. VG/Fine condition; Large Folio Softcover w/Glassine; 15"hx 11 1/4"w; Contains 16 variable sized matted frameable full-color tipped in prints with title underneath, 8 pgs of text and artwork commentary about each print. Includes: The Card Players, Uncle Dominic As A Monk, View Of Auvers, Chocquet Seated, The Bay From L'Estaque, View Of Gardanne, The Bather, Mountains In Provence, Madame Cezanne in the Conservatory, Still Life With Basket Of Apples, Tulips And Apples, Boy With Red ... read more

condition:

Book:

seller name and rating:

Rosiesreads, TN, USA

Collectors' Handbook of Marks & Monograms on Pottery & Porcelain more books like this

by Chaffers, William, And Litchfield, Frederick (Edited By) other copies of this book

Binding: Hardcover Publisher: Borden Pub. Co.

Description: Very good. No dust jacket. 367 pgs in like new condition; blue leatherette cover w/gold embossed lettering very good plus. read more

condition:

Book:

seller name and rating:

Rosiesreads, TN, USA

Painting With Markers more books like this

by Trois? , Emile, And Port, Otis other copies of this book

Binding: Hardcover Publisher: Watson-Guptill, New York Date published: 1973 ISBN-13: 9780273252405 ISBN: 0273252402

Description: 2nd printing. 174 pgs in fine/like new condition; red cloth cover w/gold lettering has slight wear on top and bottom edges; dj price clipped, has wear on edges; small tear on top edge. read more

condition:

Book:

seller name and rating:

Rosiesreads, TN, USA

by Rushdie, Salman other copies of this book

Edition: First edition. Advanced Reading Copy. Binding: Trade paperback Publisher: Random House (NY) Date published: 2001

Description: Very good. No dust jacket as issued. Advance Reader's Edition/Softcover. 259 pgs in vg/fine reading condition; cover has very slight wear on edges; no crease in spine. read more

condition:

Book:

seller name and rating:

Rosiesreads, TN, USA

by Patchett, Ann other copies of this book

Edition: First edition. Binding: Hardcover Publisher: Harper Date published: 2007 ISBN-13: 9780061340635 ISBN: 0061340634

Description: Fine in very good dust jacket. First Edition Stated/1007 on dj flap. 295 pgs and cover in fine/like new condition; dj has very slight wear. read more

condition:

Book:

seller name and rating:

Rosiesreads, TN, USA

Bel Canto more books like this

by Patchett, Ann other copies of this book

Binding: Trade paperback Publisher: Harper Perennial Date published: 2005 ISBN-13: 9780060838720 ISBN: 0060838728

Description: Very good. No dust jacket as issued. 318 pgs in vg/fine reading condition w/slight wear on edges; cover has slight wear; no crease in spine. read more

condition:

Book:

seller name and rating:

Rosiesreads, TN, USA

Great Short Stories Vol Ll Ghost Stories more books like this

by Edited By William Patten other copies of this book

Edition: First edition. Binding: Hardcover Publisher: P.F. Collier & Son, New York Date published: 1906

Description: Good. No dust jacket as issued. Signed by previous owner. From title page: A New Collection of Famous Examples From the Literatures of France, England, and America. Contains 18 Short Stories by: Gautier, Wells, Kipling, Quiller-Couch, Bulwer-Lytton, Collins, Macleod, Russell, Dickens, Edwards, Conway, Stevenson, Irving, Erckmann-Chatrian, Hawthorne & Scott; First 4 pages loose; top 1 1/2"of spine has tear 428 p. read more

condition:

Book:

seller name and rating:

Rosiesreads, TN, USA

The Great Rehearsal; the Story of the Making and Ratifying of the Constitution of the United States more books like this

by Van Doren, Carl other copies of this book

Binding: Hardcover Publisher: Viking Press, New York Date published: 1948

Description: Good. No dust jacket. Nice illustrations & portraits; cover and spine show some wear xiii, 336 p. 25 cm. read more

condition:

Book:

seller name and rating:

Rosiesreads, TN, USA

How Can One Sell the Air? : Chief Seattle's Vision more books like this

by Chief Seattle; Editors: Gifford, Eli & Cook, R Michael other copies of this book

Binding: Trade paperback Publisher: Book Publishing Company (TN) Date published: 1992 ISBN-13: 9780913990483 ISBN: 0913990485

Description: Evans, Eleanor Dale & Hutchens, Jerry. Very good. No dust jacket as issued. Signed by previous owner. Chief Seattle's eloquent plea to respect "the Sacred Web of Live" has become an inspiration to many. Cover photograph of Chief Seattle from the Suquamish Tribal Photograpic Archives. Printed & illustrated in brown ink. Book in fine condition except for back cover price sticker has been removed. Trade paperback (US). Glued binding.79p. read more

condition:

Book:

seller name and rating:

Rosiesreads, TN, USA
---