Posted February 14, 2011
We just revamped and relaunched our website rosewindpress.com and launched a blog to accompany it: acontinentapart.blogspot.com. The sites deal with the transcribed Victorian love letters of C.E.S. Wood and Nan Moale Smith between 1872....
---
Author Rose Wind Press
Our inventory speacializes in a number of heritage subjects including American military, maritime, aviation and naval history; 19th Century art and art history; Russian and British cultural and social histories/development; research materials for natural history subjects, and a broad cross-section of literature.
Rose Wind Press is a small regional publisher and bookseller in business since 1992 in the Pacific Northwest. A wide selection of topics mainly feature maritime, military and aviation history, literature, children's books and emphemera. Among these subjects are limited editions, rare and collectible items that have been acquired in North America, Russia, and the U.K.

Overall seller rating:
Alibris seller since September 2004
---
Search for books from author Rose Wind Press » advanced search
Search 2,304 books, 46 movies, and 16 music items from this author
Spotlight book from author Rose Wind Press $29.00

add to wishlist
by Williams, C.H.
Very good. No dust jacket. Signed by previous owner. 86 p. Includes: illustrations, diagrams, maps, index. Collectors edition, excellent condition, previous owner's signature before title page. Marvelous photography tracing the Royal visit of the Queen in 1953-1954, depicting regional maps, cities, industries, and places of keen interest. A collector's edition.
Featured books from author Rose Wind Press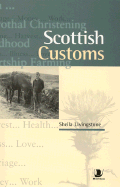 by Livingstone, Sheila
$7.94

add to wishlist
New in new dust jacket. Absolutely new! Paper & Colth over boards (US). Glued binding. 160 p. Audience: General/trade.
by Pirogova, Ludmila Felix & Raisa Lifshatz Barbara Eiler English Translator
$49.95

add to wishlist
New. No dust jacket as issued. New--first released copies. 160 p. Includes: illustrations, diagrams, bibliography. paper over boards, sewn binding, beautiful detailed illustrations This is the most authoritative source in print regarding the history and art of Russian lacquer boxes and Russian icons. Based on a private, museum-quality collection within the United States, author L. Pirogova is the world's leading expert on this subject matter.
---
Tartan: The Highland Habit more books like this

by Cheape, Hugh other copies of this book

Edition: purchased in Creiff, Scotland Binding: Trade paperback Publisher: National Museums Of Scotland Date published: 2004 ISBN-13: 9780948636707 ISBN: 094863670X

Description: Very good. No dust jacket as issued. Trade paperback (US). Glued binding. 96 p. Contains: Illustrations. Audience: General/trade. read more

by Graham, Janice other copies of this book

Binding: Hardcover Publisher: Putnam Publishing Group Date published: 1998 ISBN-13: 9780399144042 ISBN: 0399144048

Description: Fine in new dust jacket. Absolutely new! Cover has slight edge wear from sitting on a shelf. Glued binding. Paper over boards. With dust jacket. 301 p. Audience: General/trade. read more

Roman Army from Hadrian to Constantine more books like this

by Simkins, Michael other copies of this book

Binding: Trade paperback Publisher: Osprey Publishing (UK) Date published: 1979 ISBN-13: 9780850453331 ISBN: 085045333X

Description: Very good. No dust jacket as issued. Trade paperback (US). Glued binding. 48 p. Men-At-Arms (Osprey), 93. Audience: General/trade. read more

The Essential Melville more books like this

by Warren, Robert Penn (Editor), and Melville, Herman, Professor other copies of this book

Binding: Trade paperback Publisher: Ecco Press Date published: 1987 ISBN-13: 9780880011419 ISBN: 0880011416

Description: New. No dust jacket as issued. Absolutely new! Trade paperback (US). Glued binding. 64 p. Essential Poets (Paperback Ecco), 3. Audience: General/trade. read more

J. Ross Browne: confidential agent in old California more books like this

by Dillon, Richard H. other copies of this book

Edition: First edition. Binding: Hardcover Publisher: University of Oklahoma Press, Norman Date published: 1965

Description: Very good in very good dust jacket. Signed by author. Fine copy in a near fine dust jacket. Autographed by Dillon. xix, 218 p. : ill., map, ports.; 23 cm. Includes: Illustrations, Maps, Portraits. Cloth over boards; sewn binding Bibliographical footnotes. read more

California ranchos and farms, 1846-1862, including the letters of John Quincy Adams Warren of 1861, being largely devoted to livestock, wheat farming, fruit raising, and the wine industry. more books like this

by Warren, John Quincy Adams, and Gates, Paul Wallace other copies of this book

Binding: Hardcover Publisher: State Historical Society of Wisconsin, Madison Date published: 1967

Description: Fine. No dust jacket as issued. Book is very fine & collectible, traces of a sticker inside front cover otherwise no marks whatsoever. xx, 232 p. : illus., map (on lining paper); 23 cm. Includes: Illustrations, Maps. cloth over boards Bibliographical footnotes. read more

The Methodist church builds again; a consideration of the purpose, principles, and plans for Methodist church building more books like this

by Perkins, Ernest Benson, and Hearn, Albert other copies of this book

Binding: Hardcover Publisher: The Epworth Press, London Date published: 1946

Description: Very good. No dust jacket. A wonderful book replete with architectural plans as pull outs. 102, ii p. front., VII fold. pl. (incl. plans; in pocket) 22 cm. Includes: Plans, Plates. Cloth over boards "First published in 1946." Bibliographical foot-notes. read more

In America more books like this

by Sontag, Susan other copies of this book

Binding: Hardcover Publisher: Farrar Straus Giroux Date published: 2000 ISBN-13: 9780374175405 ISBN: 0374175403

Description: Very good in good dust jacket. Glued binding. Paper over boards. With dust jacket. 387 p. Contains: Illustrations. Audience: General/trade. Small tear on dust jacket, front right-corner and left upper corner on back, otherwise like new. Bookbinding and pages new. read more

What Do Women Want? : Bread, Roses, Sex, Power more books like this

by Jong, Erica other copies of this book

Binding: Hardcover Publisher: HarperCollins Publishers Date published: 1998 ISBN-13: 9780060183769 ISBN: 0060183764

Description: Very good in fair dust jacket. Sewn binding. Paper over boards. With dust jacket. 202 p. Audience: General/trade. read more
---