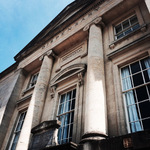 Rooke Books
The Dispensary, 8 Cleveland Pl, Bath, BA1 5DJ GBR
01225448831
Directions to Rooke Books
We specialize in rare and decorative antiquarian books and modern first editions on all subjects.
We are a specialist antiquarian bookstore located in the middle of the historic city of Bath, in England. Our store dates from 1610 and our books date from the 1950's to even earlier than 1610. Please feel free to browse. We have a small enthusiastic team who are happy to help with any enquiries. All books are sent on approval and we guarantee our descriptions.
E-mail Rooke Books
Overall Seller Rating:
Alibris seller since November 2007
---
Search for books from Rooke Books Advanced Search
Search 19,661 books from this seller
Spotlight book from Rooke Books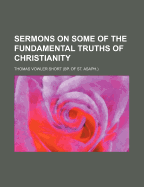 Very Good. Book Cloth covered boards with paper spine label. A first edition of a scarce religious book. Thomas Vowler Short (17901872), was the Bishop of St Asaph. In 1814 Short became perpetual curate of Drayton, Oxfordshire, but he resigned this cure in 1815 in order to undertake academic offices in Christ Church. He became successively tutor and censor (181629), librarian (1822), and catechist and Busby lecturer (1825). Having served as an examiner at Oxford between 1820 and 1824 he ...
Featured books from Rooke Books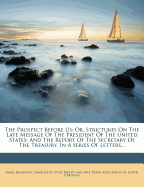 by
N/A
$70.78
Very Good. Book Disbound political pamphlet by Dennis O'Bryen. Dennis O'Bryen (17551832), was a playwright and political pamphleteer. Works by O'Bryen include: A gleam of comfort to this distracted empire, demonstrating the fairness and reasonableness of national confidence in the present ministrymeaning the ministry of Pitt (1784); A View of the Commercial Treaty with France (1786); Lines Written at Twickenham (1788), followed in the same year by the anonymously published The Prospect Before ...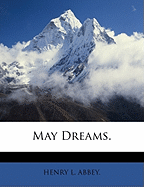 by
Henry L. Abbey
$86.57
Very Good. Book A scarce first edition of Henry L. Abbey's May Dreams. Bound in cloth with gilt lettering and blindstamped boards. First edition. Scarce. Henry Abbey (1842 1911) was an American poet who is best remembered for the poem, What do we plant when we plant a treeCondition: The binding is a little loose in places. There is some wear to the extremities, including bumping and some marks. There is a label on the front board. Internally the pages are bright with the occasional spot or ...
---
A Tour on the Prairies more books like this

by Washington Irving other copies of this book

Binding: Hardcover Publisher: London-Henry G. Bohn Date published: 1850

Description: Very Good. Book Two volumes bound in one of Irving's A Tour on the Prairies, a novel, and Emerson's Representative Men, a series of lectures. Bound in calf leather. Ralph Waldo Emerson (1803 1882) was an American essayist, philosopher, poet, and leader of the transcendentalist movement in the early 19th century. His teachings directly influenced the growing New Thought movement of the mid 1800s. Washington Irving (1783 1859) was an American author, essayist, biographer and historian of the ... Read More

condition:

Book:

Seller Name & Rating:

Rooke Books, SOMERSET, UNITED KINGDOM

Essays on Some of the Peculiarities of the Christian Religion more books like this

by Richard Whately, D.D. other copies of this book

Binding: Hardcover Publisher: Oxford-John Murray Date published: 1827

Description: Very Good. Book A bright, second edition ofthe uncommonPeculiarities of the Christian Religionby Richard Whately. Bound in half leather and marbled paper-covered boards. Second Edition. Richard Whately, 1787 1863, was an English logician and theological writer who also served as Anglican Archbishop of Dublin. He was educated at a private school near Bristol, and at Oriel College, Oxford. In 1811 he was elected Fellow of Oriel, and in 1814 took holy orders. In 1829 Whately was elected to the ... Read More

condition:

Book:

Seller Name & Rating:

Rooke Books, SOMERSET, UNITED KINGDOM

Chronicles of the Canongate more books like this

by Sir Walter Scott other copies of this book

Edition: First edition Binding: Hardcover Publisher: Edinburgh-Printed for Cadell and Co Date published: 1827

Description: Very Good. Book First edition's of Sir Walter Scott's The Chronicles of the Canongate. Bound in the publishers original paper covered boards. Volume two has new endpapers. First edition. Sir Walter Scott, 1st Baronet (1771 1832) was a prolific Scottish historical novelist and poet popular throughout Europe during his time. Famous titles include Ivanhoe, Rob Roy, The Lady of The Lake, Waverley, The Heart of Midlothian and The Bride of Lammermoor. Chronicles of the Canongate was a collection of ... Read More

condition:

Book:

Seller Name & Rating:

Rooke Books, SOMERSET, UNITED KINGDOM

A New Abridgement of the Law more books like this

by Matthew Bacon other copies of this book

Binding: Hardcover Publisher: 70-London-Printed by his Majesty's Law-Printers Date published: 1768

Description: Very Good. Book Four volumes in leather folio bindings. The third edition of Bacon's important legal work. Includes volumes I, III, IV and V only. Matthew Bacon was an eighteenth century commentator on the laws of England. His major work, A New Abridgement of the Law, collected court cases that would be of interest to lawyers looking for precedents, and described them in abridged form. Bacon's Abridgement became a standard law text that was referred to frequently. Bacon died before completing ... Read More

condition:

Book:

Seller Name & Rating:

Rooke Books, SOMERSET, UNITED KINGDOM

The Temporal Advantages of Religion more books like this

by William Lupton other copies of this book

Edition: First edition Binding: Hardcover Publisher: FONT> Date published: 1721

Description: Very Good. Book A clean copy of this early text. Scarce. First edition. Rebound in black cloth with original leather spine. Nathaniel Lord Crewe (16331721) was Bishop of Oxford from 1671 to 1674, then Bishop of Durham from 1674 to 1721. As such he was one of the longest serving Bishops of the Church of England. Condition: The binding is firm, although the front hinge is starting. There is some mild wear to the extremities, with the top and tail of the spine being worn, with a small section ... Read More

condition:

Book:

Seller Name & Rating:

Rooke Books, SOMERSET, UNITED KINGDOM

The Fortunes of Nigel more books like this

by Sir Walter Scott other copies of this book

Edition: First edition Binding: Hardcover Publisher: Edinburgh-Archibald Constable and Co. Date published: 1822

Description: Very Good. Book A first edition of Sir walter Scott's The Fortunes of Nigel. Bound with the publishers original paper covered boards. First edition. Sir Walter Scott, 1st Baronet (1771 1832) was a prolific Scottish historical novelist and poet popular throughout Europe during his time. Famous titles include Ivanhoe, Rob Roy, The Lady of The Lake, Waverley, The Heart of Midlothian and The Bride of Lammermoor. Condition: The binding is tight and firm. Some of the hinges are slightly strained. ... Read More

condition:

Book:

Seller Name & Rating:

Rooke Books, SOMERSET, UNITED KINGDOM

Book-Plates more books like this

by W. J. Hardy other copies of this book

Edition: First edition Binding: Hardcover Publisher: London-Kegan Paul, Trench, Trbner Date published: 1893

Description: Very Good. Book An informative book on bookplates. A nice clean copy. Bound in red cloth with gilt lettering. First edition. William John Hardy (1857-1919) was an accomplished antiquary. He was an authority on postage stamps and bookplates, on each of which he wrote an authoritative monograph. He edited Middlesex and Hertfordshire Notes and Queries from 1895 to 1898, and the first five volumes of Home Counties Magazine, 1899 to 1904. He also wrote books on the handwriting of the Kings and ... Read More

condition:

Book:

Seller Name & Rating:

Rooke Books, SOMERSET, UNITED KINGDOM

Une Visite a L'Armee Anglaise more books like this

by Maurice Barres other copies of this book

Binding: Hardcover Publisher: Paris-Libraire Militaire Berger-Levrault Date published: 1915

Description: Very Good. Book Maurice Barres (1862-1923) was a French novelist, journalist, and politician. Une Visite a L'Armee Anglais covers the period of the First World War, andcontains chapters on les Gourkas et les Sikhs, andles Canadiens. In 1906 he was elected to the Acadmie franaise. This volume still retains its original paper cover but has been rebound in half leather with marble paper-coveredboards. Condition: The binding is tight and firm with the boards securely attached. There is some minor ... Read More

condition:

Book:

Seller Name & Rating:

Rooke Books, SOMERSET, UNITED KINGDOM

The Knight of Gwynne more books like this

by Charles Lever other copies of this book

Edition: First edition Binding: Hardcover Publisher: London-Chapman and Hall Date published: 1847

Description: Very Good. Book A half brown leather hardback with gilt lettering on the spine. Charles James Lever was an Irish novelist and a prolific writer much influenced in his early years by Maria Edgeworth and Sir Walter Scott. Lever produced thirty novels and five volumes of short stories and essays; he is best remembered for his farcical, lighthearted picaresque novels of Irish military life, notably Harry Lorrequer (1839), Charles O'Malley (1841), Jack Hinton (1843), and Tom Burke (1844). Hablot ... Read More

condition:

Book:

Seller Name & Rating:

Rooke Books, SOMERSET, UNITED KINGDOM
---