Search for books from Robert Gavora, Fine-Rare Books Advanced Search
Search 11,697 books from this seller
Spotlight book from Robert Gavora, Fine-Rare Books
First printing. Collects the two novellas "Weyr Search, " which won Hugo Award in 1968, and "Dragonrider, " which won the Nebula Award in 1968. "Broke the masculine mold of most previous science fiction." Barron; Anatomy of Wonder 1995, 4-289. Barron; Fantasy Literature, 4A-179. The first book in the Pern series. Fine in fine and bright dust jacket. A superior copy.
Featured books from Robert Gavora, Fine-Rare Books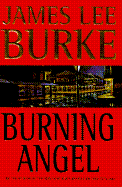 by
Burke, James Lee
$15.00
Very fine in fine and bright dust jacket An asnew, unread copy..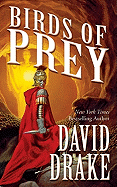 by
Drake, David
$10.00
Publisher's book number 51356. A fine unread copy.
---
A Red Death more books like this

by Mosley, Walter other copies of this book

Edition: First edition, first printing Binding: Hardcover Publisher: W.W. Norton & Company, New York Date published: 1991 ISBN-13: 9780393029987 ISBN: 0393029980

Description: The author's second Easy Rawlins mystery. Author's promotional photograph laid in. Very fine in a very fine and bright correct first issue dust jacket. Read More

The Fiction of L. Ron Hubbard: a Comprehensive Bibliography & Reference Guide to Published and Selected Unpublished Works more books like this

by Widder, William J., M.A. other copies of this book

Edition: First edition Binding: Hardcover Publisher: Bridge Publications, Los Angeles, CA Date published: 1994 ISBN-13: 9780884049364 ISBN: 0884049361

Description: 373 pages, with photographs. Save for the corner of the front paste-down endpaper being mis-glued, this is a very fine, unused, copy, issued without dust jacket. Read More

White Butterfly more books like this

by Mosley, Walter other copies of this book

Edition: First edition, first printing Binding: Hardcover Publisher: W.W. Norton & Company, New York Date published: 1992 ISBN-13: 9780393033663 ISBN: 039303366X

Description: Signed Signed by Mosley on the title page. The third Easy Rawlins mystery. Very fine in very fine and bright dust jacket. A handsome copy. Read More

This World and Nearer Ones: Essays Exploring the Familiar more books like this

by Aldiss, Brian A. other copies of this book

Edition: First edition Binding: Hardcover. Publisher: Weidenfeld & Nicolson,, London; Date published: 1979 ISBN-13: 9780297776550 ISBN: 029777655X

Description: Collects 30 essays and reviews, not all about science fiction. Very fine in very fine dust jacket. Read More

The Six Servants more books like this

by Grimm, Jacob And Wilhelm other copies of this book

Edition: First edition thus Binding: Hardcover. Publisher: North-South Books, New York; Date published: 1996 ISBN-13: 9781558584754 ISBN: 1558584757

Description: Sergei Goloshapov. Translated by Anthea Bell. A wonderfully, and sometimes weirdly, illustrated fairy tale appealing not only to children, but adults as well. Very fine in very fine dust jacket. A new copy. Read More

Waterways Versus Railways more books like this

by Moulton, Harold G. other copies of this book

Edition: First edition Binding: Hardcover. Publisher: Houghton Mifflin,, Boston, MA; Date published: 1912

Description: Hart, Schaffner & Marx Prize Essays XIII. Explores the costs of shipping via rail versus water in the US and Europe. 468 pages with fold out chart. Bound in dark red cloth with lettering in gilt. Library call numbers on spine. Hill Library imperforation on title page. No other library markings or pockets. A very good copy with tiny tear to cloth at head of spine. Read More

The Brave Little Tailor more books like this

by Grimm, Jacob And Wilhelm other copies of this book

Edition: First edition thus Binding: Hardcover. Publisher: North-South Books, New York; Date published: 1997 ISBN-13: 9781558586345 ISBN: 1558586342

Description: Sergei Goloshapov. Translated by Anthea Bell. A wonderfully, and sometimes weirdly, illustrated fairy tale appealing not only to children, but adults as well. Very fine in very fine dust jacket. A new copy. Read More

The Butterfield Overland Mail more books like this

by Ormsby, Waterman L. other copies of this book

Edition: Fourth printing Binding: Hardcover. Publisher: Huntington Library, San Marino, CA Date published: 1960

Description: The author, a reporter for the New York Herald, was the first through passenger on the Butterfield Overland Mail stage from east to west. This is a collection of his reports of the journey. 179 pages with map endpapers. Fine in fine dust jacket with one tiny tear. Read More

Atlas of Railway Traffic Maps more books like this

by Wymond, Charles E. other copies of this book

Binding: Hardcover Publisher: LaSalle Extension University, Chicago Date published: 1920

Description: A collection of fold out railroad maps which present comprehensive and accurate information concerning the freight rate territories throughout the U.S. Maps appear unused. Bound in dark red buckram with lettering in gilt. About fine with cloth covers showing only a little wear. Read More
---