Posted May 1, 2012
Call me Ishmael" One of the most famous opening line of any novel. Of course it is Moby Dick by Herman Melville and what an edition we can show you. This is the sumptuous Lakeside Press edition which was produced in a three volume....
---
Rickaro Books
Our stock reflects the diversity of interests in the town of Horbury where we are situated, with the best of new and collectable titles always on display. Whilst we have a good general stock and cater for children of all ages, we specialise in local history of the West Yorkshire area and always have a range of interesting titles available. We also maintain collections of Private Press material and have an interest in T.E. Lawrence. Probate, Insurance or Sale valuations undertaken, libraries or
Rickaro Books with over 30 years of experience in bookselling and customer care. In addition to our bookselling interests we will undertake valuations and work for libraries on indentification and valuation of rare books.

Overall seller rating:
Alibris seller since August 2009
---
Search for books from Rickaro Books » advanced search
Search 5,057 books from this seller
Spotlight book from Rickaro Books $1,184.08

add to wishlist
by Lawrence, T.E., Ede, Hs (Autograph Letters)
Near Fine. 8vo-over 7¾"-9¾" Tall. Letters Signed By H.S. Ede Bound by Sangorski and Sutcliffe in blue quarter morocco, t.e.g., cream cloth covered boards clean and bright. Overall an excellent copy. An edition limited to just 500 numbered copies. Number 170. A fascinating range of letters not published elsewhere. Laid in loosely a collection of 13 letters (ALS) from H.S. (Jim) Ede as an Assistant at the Tate and on behalf of the Contemporary Art Society to Kerrison Preston, Blake and pre ...
Featured books from Rickaro Books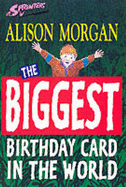 by Morgan, Alison
$14.90

add to wishlist
Dinan, Carolyn. Fine in Fine jacket. 8vo-over 7¾"-9¾" tall. A birthday story illustrated by Carolyn Dinan.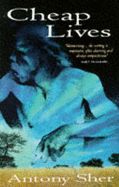 by Sher, Antony
$16.38

add to wishlist
Fine in Fine jacket. 8vo-over 7¾"-9¾" tall. A reprint of this 'murderous love story' from the acclaimed Shakespearian actor.
---
The Golden Hades more books like this

by Wallace, Edgar other copies of this book

Ships from UNITED KINGDOM

Edition: First Edition Binding: Hardcover Publisher: W. Collins Sons, London Date published: 1929

Description: Poor. No Jacket. 8vo-over 7¾"-9¾" Tall. Fair/ Poor condition of this crime novel. Black cloth boards with red lettering, corners bumped and one inch strip has edge loss on front edge. Top of spine some fraying. Inside clean and sound, B & w illustrations through text and interestingly the inside front board and bep have been used as a cricket score sheet in pencil. The match in question appears to be England v Australia, featuring Hutton and Bradman (out for 53). read more

condition:

Book:

seller name and rating:

Rickaro Books, UNITED KINGDOM

Yankee Doodle: a Revolutionary Tail more books like this

by Chalk, Gary other copies of this book

Ships from UNITED KINGDOM

Edition: First Edition Binding: Hardcover Publisher: Dorling Kindersley, London Date published: 1993 ISBN-13: 9780751370058 ISBN: 0751370053

Description: As New in As New jacket. 8vo-over 7¾"-9¾" tall. Yankee Doodle's version of the Revolution, with Gary Chalk's wonderful artwork depicting animated animals, hobby horses and pop-guns. read more

condition:

Book:

seller name and rating:

Rickaro Books, UNITED KINGDOM

The Smooth Guide to Yorkshire Galleries more books like this

by Sara, Mary other copies of this book

Edition: First Edition Binding: Paperback Publisher: Smith Settle, Otley Date published: 1992 ISBN-13: 9781870071901 ISBN: 1870071905

Description: Fine. No Jacket. 8vo-over 7¾"-9¾" tall. A guide to galleries around Yorkshire.86pp with illustrations and index. read more

condition:

Book:

seller name and rating:

Rickaro Books, UNITED KINGDOM

The Choking Peril more books like this

by Townson, Hazel other copies of this book

Edition: Reprint Binding: Hardcover Publisher: Andersen Press, London Date published: 1990 ISBN-13: 9780862640934 ISBN: 0862640938

Description: McKee, David. Very Good. No Jacket. 8vo-over 7¾"-9¾" tall. Signed by Author Bound in illustrated laminated boards, in unread condition, paper slightly browned at edges. Signed by both Hazel Townsend and David McKee and dated 10th September 1991. read more

condition:

Book:

seller name and rating:

Rickaro Books, UNITED KINGDOM

Coast to Coast more books like this

by Byars, Betsy other copies of this book

Ships from UNITED KINGDOM

Edition: First Edition Binding: Hardcover Publisher: Bodley Head, London Date published: 1992

Description: Fine in Fine jacket. 8vo-over 7¾"-9¾" tall. Signed by Author Signed by this award winning author. read more

condition:

Book:

seller name and rating:

Rickaro Books, UNITED KINGDOM

The Old Helmet more books like this

by Warner, Susan other copies of this book

Ships from UNITED KINGDOM

Binding: Hardcover Publisher: James Nisbett, London Date published: 1904

Description: Dixon, M.A. Good. No Jacket. 8vo-over 7¾"-9¾" tall. Bound in red cloth with gilt lettering to front cover. Prize plate on inside of front board dated 1909. Some slight wear to extremities and foxing. 608pp with 8pp of advertisements, including books by R.M. Ballantyne. read more

condition:

Book:

seller name and rating:

Rickaro Books, UNITED KINGDOM

The Rope Carrier more books like this

by Tomlinson, Theresa other copies of this book

Edition: First Edition Binding: Hardcover Publisher: Julia MacRae, London Date published: 1991 ISBN-13: 9781856812412 ISBN: 1856812413

Description: Fine in Fine jacket. 8vo-over 7¾"-9¾" tall. A novel with an historical background based on eighteenth century Derbyshire and Sheffield. Illustrated, 123pp with select bibliography. read more

condition:

Book:

seller name and rating:

Rickaro Books, UNITED KINGDOM

Marmalade and Whiskey: British Remittance Men in the West more books like this

by Olsen, Lee other copies of this book

Ships from UNITED KINGDOM

Edition: First Edition Binding: Paperback Publisher: Fulcrumn Press, Golden Date published: 1993 ISBN-13: 9781555911102 ISBN: 1555911102

Description: Very Good. No Jacket. 8vo-over 7¾"-9¾" tall. Fascinating account of the 'second sons', driven from their country by the law of primogeniture, recounting how their presence helped to define the cultural and economic make up of the American West. read more

condition:

Book:

seller name and rating:

Rickaro Books, UNITED KINGDOM

The Wrong Girl more books like this

by McDowell, Nick other copies of this book

Edition: First Edition Binding: Hardcover Publisher: Sceptre, London Date published: 1995 ISBN-13: 9780340632727 ISBN: 0340632720

Description: Very Good in Very Good jacket. 8vo-over 7¾"-9¾" tall. A first novel from this writer. 234pp, some slight browning to edges of the paper. read more

condition:

Book:

seller name and rating:

Rickaro Books, UNITED KINGDOM
---