Search for books from Recollection Books » advanced search
Search 9,447 books and 1 movie from this seller
Spotlight book from Recollection Books $550.00

add to wishlist
by Larkin, Colin (Editor).
Guinness Publishing, 1995. 4991 pages. Second edition, Revised and Expanded. Hardcover. Discographies. Index. Near Fine. A beautiful set that appears unread / unused, with a light bump front spine edge of the 2nd volume. No names, markings or tears. No dustjackets, as issued. Gift quality. ISBN: 1561591769 Multicultural history through the artists and groups, record companies, producers, critics, writers, promoters, clubs, concert halls, etc. The popular music equivalent to the 1980 'New Grove ...
Featured books from Recollection Books by Atelier Populaire
$500.00

add to wishlist
Bobbs-Merrill, 1969. [24] pages of introductory material not paginated, with 96 pages of posters in color. 1st US printing / edition. Large Trade paperback (folio). Very Good. Small light damp pucker of about 2/3 of the posters, growing more noticeable toward the end. Two small drop spots on the fore-edge with minimal affect to posters. Spine has two minor horizontal splits, and top/bottom have tiny splits-none of any consequence. Cover has light scattered soil and fox-like spotting otherwise ...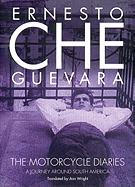 by Guevara, Ernesto Che
$275.00

add to wishlist
Verso, 1995. viii+155 pages. 1st printing / edition. Photos. Intro by Cintio Vitier. Translated by Ann Wright. Fine-in Fine-dustjacket. Tiny spot top of text block. Jacket has two small faint creases top rear corner. Close to New, an unread copy. No names, marks or tears. ISBN: 1859849717 'In 9 months a man can think a lot of thoughts, from the height of philosophical conjecture to the most abject longing for a bowl of soup...' Travels-under better circumstances than the last few months of his ...
---
Police on Campus: the Mass Police at Columbia University, Spring, 1968

by Baker, Michael A., Et Al other copies of this book

Binding: Softcover

Description: New York Civil Liberties Union, 1969. 159 pages. 1st printing / edition. Large Trade paperback. Preface by Paul Chevigny. Very Good+. Bright, solid and clean; no names or marks. Spine has creasing and small scrape top. read more

The Zinn Reader: Writings on Disobedience and Democracy more books like this

by Zinn, Howard other copies of this book

Edition: Seven Stories Press ed. Binding: Hardcover Publisher: Seven Stories Press Date published: 2003 ISBN-13: 9781888363531 ISBN: 1888363533

Description: Seven Stories Press, 1997. 668 pages. 1st printing / edition. Hardcover. Fine in Fine dustjacket. An unread, but for a couple minuscule faint drop stains on the fore-edge, this is an As New copy. No names or markings. ISBN: 1888363533 Quite scarce in hardcover. read more

Personal and Political Ballads more books like this

by Moore, Frank (Arranged And Edited By). other copies of this book

Binding: Hardcover

Description: NY: George P. Putnam, 1864. xv+368 pages. First edition. Small Hardcover. Gilt-stamped quarter-bound red calf over blue cloth. Good. Chipping at the spine ends. Gilt stamping is very bright. Corners lightly bumped and worn. Bookplate inside the front cover. 1/2-inch crack bottom between the cover and the front endpaper. Small stain pp. 362-367 and a 1-inch square top of page 364 is torn and barely attached and obliterates three words on two lines of type. 'Selection from the best political and ... read more

Socialism, Revolution and Internationalism: a Lecture Delivered in Paris, November 27, 1893 more books like this

by Deville, Gabriel other copies of this book

Binding: Softcover

Description: Chicago: Charles H. Kerr and Company, 1907. 63 pages. Stapled paperback pamphlet. Translated by Robert Rives la Monte. Very Good. Cover edges have tiny edge tears, tiny piece missing bottom front corner. Staples rusted. Internally bright and clean throughout. Deville joined the First International after the Paris Commune and he introduced Marxism into France, and wrote an introduction to 'Das Kapital'. read more

Class War in Spain (an Exposure of Fascism, Stalinism, Etc.).

by Brenner, Anita other copies of this book

Binding: Softcover

Description: Sydney: Socialist Labor Party of Australia, 1937. 64 pages. Stapled paperback. Good. Wear along the spine with short split from bottom staple to foot of the spine. Page edges are age-toned. Brenner was a compatriot of Rivera, Orozco, Siquiers, Charlot and others involved with the Mexican 'Renaissance' and also wrote 'The Wind That Swept Mexico. ' Rare. read more

The Washoe Giant in San Francisco: Being Heretofore Uncollected Sketches more books like this

by Twain, Mark other copies of this book

Binding: Hardcover

Description: George Fields, 1938. 143 pages. Hardcover. 1st printing / edition. Illustrated by Lloyd Hoff, edited by Franklin Walker. Appendix: Complete List of Mark Twain Material in 'The Golden Era', Bibliographical Note. Near Fine in Very Good dustjacket. Tiny bookseller label bottom inside rear cover. Cover has slight darkening top and bottom edges. Jacket spine and edges darkened, with tiny chipping at the spine ends; front panel has light waviness and a tiny closed tear, small closed tear top edge; ... read more

Memories of a Pure Spring more books like this

by Huong, Duong Thu other copies of this book

Binding: Softcover Publisher: Penguin Books Date published: 2001 ISBN-13: 9780140298437 ISBN: 0140298436

Description: NY: Penguin, 2000. 1st Trade paperback edition. Fine-. ISBN: 0140298436. read more

by Parks, Tim other copies of this book

Binding: Hardcover Publisher: Arcade Publishing Date published: 2000 ISBN-13: 9781559705172 ISBN: 1559705175

Description: NY: Arcade, 2000. 1st US printing / edition. Hardback. Fine in Fine dustjacket. ISBN: 1559705175. read more

A Little Yellow Dog more books like this

by Mosley, Walter other copies of this book

Binding: Hardcover Publisher: W. W. Norton & Company Date published: 1996 ISBN-13: 9780393039245 ISBN: 0393039242

Description: Norton, 1996. 1st edition. Hardback. Fine in Fine-dustjacket. ISBN: 0393039242. read more
---