Search for books from Roundabout Books » advanced search
Search 10,557 books, 85 movies, and 25 music items from this seller
Spotlight book from Roundabout Books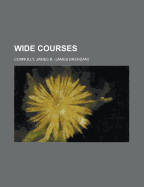 $26.01

add to wishlist
by Connolly, James Brendan
Fair. B0036IKR74 Fair condition; no dj. First edition. 8vo. Cloth. 1912. Front hinge beginning to separate from the front board, showing binding threads. Pages still well attached to spine. Considerable edge wear, esp. to the head and tail of the spine. Corners bumped and frayed. Cocked very slightly. Beautiful frontispiece in great condition of a man preparing to dive captioned: The boy wanted to do the divin' but 'twas me that went down. Eight b/w plates total. A collection of maritime ...
Featured books from Roundabout Books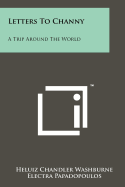 by Washburne, Heluiz Chandler
$38.01

add to wishlist
Good. Book Condition: VG; no dj. Black cloth boards; 8vo. Illustrated: Electra Papadopoulos. Tight binding and clean text. Slight rubbing to edges of boards. Corners bumped. No fraying. Moderate wear to head and tail of spine. Intimate and engaging book of children's travel literature comprised of letters from Ms. Washburne to her 7-year old son Chandler. She and her husband, Dr. Washburne, who was the superintendent of schools in Winnetka, IL, as well as the older childen in the family ...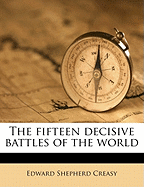 by Creasy, E.S.
$4.99

add to wishlist
Fair. Fair+. 12mo. No dj, as issued. Edges quite worn, with bumped and frayed corners. Front paste-down is separated from hinge to about 1" down from the head of the book. The gatherings are detached from the spine. The gatherings are still quite solid and the book seems to have been read gently despite considerable wear to the outside. Top-gilt. Unmarked inside. This is a great succinct book of classic military history. ---Roundabout Books ships within two business days in recyclable mailers. ...
---
Language of Life more books like this

by Beadle, George W.; Beadle, Muriel other copies of this book

Binding: Hardcover Publisher: Littlehampton Book Services Ltd Date published: 1966 ISBN-13: 9780575008427 ISBN: 0575008423

Description: Very Good. 0575008423 Near fine condition with very good dj. Doubleday, 1966. Autographed by both authors. First edition. Shallow closed tears to the head of the dust jacket. Clean interior. Binding tight. An exposition on the principles of genetics, by two of the pioneers in the field including the Nobel laureate George Wells Beadle. ---Roundabout Books ships within two business days in recyclable mailers. We accept returns quickly and without hassle if your book arrives differently than ... read more

Irrational Numbers and Their Representation By Sequences and Series more books like this

by Henry Parker Manning, Ph. D other copies of this book

Binding: Hardcover Publisher: John Wiley and Sons, London Date published: 1906

Description: Good. G/--. John Wiley and Sons, London, 1906. First Edition. Blue cloth-covered boards fraying slightly at head and tail of spine. Blue top-stain. Bumped corners. Pages clean. --An succinct early exposition on irrational numbers. ---Roundabout Books ships within two business days in recyclable mailers. We accept returns quickly and without hassle if your book arrives differently than described. read more

A Place to Stand more books like this

by Trueblood, Elton other copies of this book

Edition: First Edition Binding: Hardcover Publisher: Harper & Row Publishers

Description: Very Good. Signed by Author. B000MCAIEE Very good condition/ VG dj. Stated first edition, signed by the author. Binding intact, but loose. Very little wear to the boards and spine. Deckled leaves. Dj slightly sunned with one small chip near the spine and a few shallow closed tears. ---Roundabout Books ships within two business days in recyclable mailers. We accept returns quickly and without hassle if your book arrives differently than described. read more

Division Street: America more books like this

by Terkel, Studs other copies of this book

Binding: Hardcover Publisher: Pantheon Books

Description: Good. B000JV9KI8 Good condition book with moderate wear. No dj. First edition. The binding is good, and not cracked. Our good condition books may be former library copies, and may have gift inscriptions or book plates. Book may be sunned or slightly cocked, but has no serious damage. We try to capture as much as possible in our photographs, but please feel free to write with specific questions about the book, which will be answered promptly. Roundabout Books ships within two business days in ... read more

On the Eve more books like this

by Turgenev, Ivan other copies of this book

Publisher: Cresset Press

Description: Good. B003KDCSYU Good condition book with moderate wear. No dj. First edition. The binding is good, and not cracked. Our good condition books may be former library copies, and may have gift inscriptions or book plates. Book may be sunned or slightly cocked, but has no serious damage. We try to capture as much as possible in our photographs, but please feel free to write with specific questions about the book, which will be answered promptly. Roundabout Books ships within two business days in ... read more

Autumn Leaves more books like this

by Gide, Andre other copies of this book

Publisher: Philosophical Library

Description: Good. B007VH6Z0E Good condition book with moderate wear. No dj. First edition. The binding is good, and not cracked. Our good condition books may be former library copies, and may have gift inscriptions or book plates. Book may be sunned or slightly cocked, but has no serious damage. We try to capture as much as possible in our photographs, but please feel free to write with specific questions about the book, which will be answered promptly. Roundabout Books ships within two business days in ... read more

Modern Painting more books like this

by Mather, Frank Jewett other copies of this book

Binding: Hardcover Publisher: Garden City Pub. Co

Description: Good. B00085HJBU Good condition book with moderate wear. No dj. First edition. The binding is good, and not cracked. Our good condition books may be former library copies, and may have gift inscriptions or book plates. Book may be sunned or slightly cocked, but has no serious damage. We try to capture as much as possible in our photographs, but please feel free to write with specific questions about the book, which will be answered promptly. Roundabout Books ships within two business days in ... read more

Four Place Tables of Logarithms and Trigonometric Functions

by Huntington, E.V. other copies of this book

Binding: Hardcover Publisher: Houghton Mifflin, Cambridge MA

Description: Good. B000FUWLUW Good condition book with moderate wear. No dj. First edition. The binding is good, and not cracked. Our good condition books may be former library copies, and may have gift inscriptions or book plates. Book may be sunned or slightly cocked, but has no serious damage. We try to capture as much as possible in our photographs, but please feel free to write with specific questions about the book, which will be answered promptly. Roundabout Books ships within two business days in ... read more

by Parker, Dorothy other copies of this book

Binding: Hardcover Publisher: Boni and Liveright, New York Date published: 1928

Description: Fair. No Jacket. Binding loose with a tear in the front hinge. Frayed corners. Moderate wear to head and foot of the spine. Inscription from previous owner on free front end paper. Pages of text clean and unmarked. read more
---