Search for books from Peninsula FOL » advanced search
Search 2,799 books, 346 movies, and 669 music items from this seller
Spotlight book from Peninsula FOL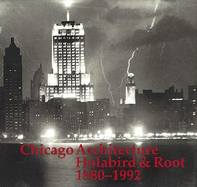 $35.00

add to wishlist
by Werner Blaser
Very Good. Only slight edgewear, otherwise like new. All proceeds benefit local libraries.
Featured books from Peninsula FOL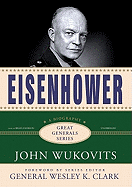 by John Wukovits; Foreword-Wesley K. Clark; Narrator-Brian Emerson
$13.95

add to wishlist
Very Good. Eisenhower a biography. Five 1 1/2 hour cassette's in lightly used condition in box. The box has been torn near the top but repaired from the inside with acid free tape. All proceeds benefit local libraries.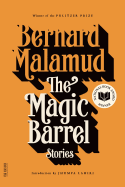 by Bernard Malamud
$48.25

add to wishlist
Like New. Limited Edition. Bound in deep golden tan full leather with 3 raised bands on the spine-extensive gilt decoration on spine and both boards-archival quality paper-golden tan moire silk end papers and golden tan satin ribbon book mark. No sign of prior ownership. One of the "Collected Stories of the World's Greatest Writers".
---
A Selection of Cases on the Law of Contracts more books like this

by C. C. Langdell other copies of this book

Binding: Leather Bound Publisher: Gryphon Date published: 1983

Description: Very Good. Gryphon Editions privately printed 1983 edition for members of The Legal Classics Library. Reprint of 1871 edition. Beautiful black leather binding with raised bands on spine. Gilt lettering and decoration. All edges gilt. Marbled endpapers. Silk bookmark. All as new except for very faint spotting on top gilt edge. Notes from the editors layed in. Publishers bookplate states copy #969 with prior owners name typed in. All proceeds benefit local libraries. read more

Gastroenterology: an Issue of Veterinary Clinics: Exotic Animal Practice (the Clinics: Veterinary Medicine) more books like this

by Tracey K. Ritzman other copies of this book

Binding: Hardcover Publisher: Saunders Date published: 2005-06-17 ISBN-13: 9781416028345 ISBN: 141602834X

Description: Like New. May 2005, Vol 8, No 2 edition. Clean tight hardcover, no jacket, like new book. All proceeds benefit local libraries. read more

The Old Munster Circuit: a Book of Memories and Traditions more books like this

by Maurice Healy other copies of this book

Binding: Leather Binding Publisher: Legal Classics Library Date published: 1991

Description: Like New. Gryphon Editions privately printed 1991 for members of The Legal Classics Library. Reprint of the edition of 1939. A beautiful brown leather binding with raised bands on spine. Gilt lettering and decoration. All edges gilt. Marbled endpapers. Silk bookmark. Clean and tight as new. Notes from the editor layed in. The publishers bookplate states copy# 969 with prior owners name typed in. All proceeds benefit local libraries. read more

Ancient Law; Its Connection With the Early History of Society, and Its more books like this

by Henry Sumner Maine other copies of this book

Binding: Leather Bound Publisher: see notes for publisher info Date published: 1982

Description: Like New. Gryphon Editions privately printed 1982 for members of The Legal Classics Library. Reprint of the edition of 1861. A beautiful red leather binding with raised bands on spine. Gilt lettering and decoration. All edges gilt. Marbled endpapers. Silk bookmark. Clean and tight as new except for a couple light wear marks on front gilt edge. Notes from the editors layed in. The publishers bookplate states copy# 969 with prior owners name typed in. read more

The Story of My Life: Together With Darrow's Plea in His Own Defense to the Jury That Exonerated Him of the Charge of Bribery at Los Angeles, August, 1912 more books like this

by Clarence Darrow other copies of this book

Binding: Hardcover Publisher: Legal Classics Library Date published: 1988

Description: Like New. Gryphon Editions privately printed 1988 for members of The Legal Classics Library. Reprint of the edition of 1932. A beautiful black leather binding with raised bands on spine. Gilt lettering and decoration. All edges gilt. Marbled endpapers. Silk bookmark. Clean and tight as new except for light spotting on top gilt. The publishers bookplate states copy# 969 with prior owners name typed in. read more

The Assassination of President Lincoln and the Trial of the Conspirators more books like this

by Benn Pitman other copies of this book

Binding: Leather Bound Publisher: Leslie Adams Date published: 1982

Description: Very Good. Gryphon Editions privately printed 1982 edition for members of The Legal Classics Library. Reprint of the 1865 original edition. A beautiful black leather binding with raised bands on spine. Gilt lettering and decoration. All edges gilt. Marbled endpapers. Silk bookmark. Clean and tight as new, except for light spotting on top gilt edge. Notes from the editiors layed in. The publishers bookplate states copy# 969 with prior owners name typed in. read more

Lectures on the Relation Between Law & Public Opinion in England During the Nineteenth Century more books like this

by Albert Venn Dicey other copies of this book

Binding: Leather Bound Publisher: Legal Classics Library Date published: 1985

Description: Like New. Gryphon Editions privately printed 1985 edition for members of The Legal Classics Library. Reprint of the 1914 edition. A beautiful brown leather binding with raised bands on spine. Gilt lettering and decoration. All edges gilt. Marbled endpapers. Silk bookmark. Clean and tight as new, except for very light spotting on top gilt. Notes from the editiors layed in. Publishers bookplate stating copy# 969 with prior owners name typed in. 506 pages. read more

The Lebanese Cookbook more books like this

by Dawn, Elain Anthony other copies of this book

Binding: Hardcover Publisher: Lansdowne Date published: 2002 ISBN-13: 9781863025591 ISBN: 1863025596

Description: Like New. 2002 printing hardcover cookbook with dust jacket with very minor jacket wear otherwise like new. Note on book rear endpaper to prior owner from daughter. All proceeds benefit local libraries. read more

The American Commonwealth (2 Volumes) (the Legal Classics Library Series) (Leather Bound) more books like this

by James Bryce other copies of this book

Binding: Leather Bound Publisher: Legal Classics Library Date published: 1987

Description: Like New. Gryphon The Legal Classics LibraryComplete 2 Vol Edition in black leather binding with raised bands on spine and publisher's bookplate tipped-in. #969 in this Edition. Gilt lettering and decoration. All edges gilt. Marbled endpapers. Silk bookmark. Includes layed in vol 1 notes from the editors. All proceeds benefit local libraries. read more
---