Search 10,839 books from this seller
Spotlight book from 100pockets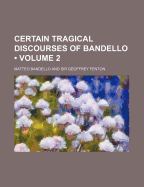 $34.50

add to wishlist
by Bandello, Matteo; (Translated Into English By Gerffraie Fenton); (Robert Langton Douglas, Introduction)
New. No Jacket. NOTE: VOLUME II ONLY (of a 2-Volume set). Text/BRAND NEW. Maroon linen boards w/gilt spine lettering/Fine. DJ/None. Maroon endpapers. 1967 reprint of 1898 publication of David Nutt. This is Volume II, covering Discourses VII through XIII. They are: Discourse VII, The disordered lyfe of the Countesse of Celant...; VIII, Julya drowneth her selfe...; IX, The impudent love of the Ladye of Chabrie...; X, Luchin is longe in love wyth a simple maide...; XI, The crueltye of a wydowe in ...
Featured books from 100pockets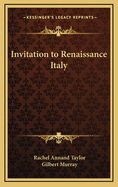 by Taylor, Rachel Annand; (Gilbert Murray, Preface)
$26.50

add to wishlist
Very Good. No Jacket. First Edition EX-LIB. No loan pocket. Text/Bright, clean & Near New. Blue linen/gilt boards/Near Fine. DJ/None. Trace wear to front hinge. PO name to front cover verso. Daily of life in Renaissance Italy. 11 chapters: I, The Medieval Dream & the Renaissance Morning; II, Social and Political Conditions; III, Intellectual Contrasts & Reconciliations; IV, The Scholar; V, The Artist; VI, The Courtier; VII, Women of the Renaissance; VIII, Florence 1434-1494-1530; IX, The Papacy ...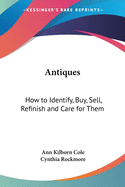 by Cole, Ann Kilborn
$12.50

add to wishlist
Cynthia Rockmore (Illustrator) Near Fine in None as Issued jacket. Text/As New. Soft Cover/NF. First published 1957; this is a paperback reprint of 1971. Reference/resource for collecting, refinishing of antiques from weekly columnist of the Philadelphia Inquirer, Ann Kilborn Cole.
---
Exploring Death Valley more books like this

by Kirk, Ruth other copies of this book

Edition: 2nd Edition, 7th Printing Binding: Softcover Publisher: Stanford Univ Press, Palo Alto, CA Date published: 1971 ISBN-13: 9780804704816 ISBN: 0804704813

Description: Ruth & Louis Kirk (Photographers) Near Fine in None as Issued jacket. Text/BRAND NEW. Soft cover/VG w/light edge wear & faint creasings. Back cover is a fold-out map (also BRAND NEW) of Death Valley Nat'l Monument. Text in 8 chapters: 1, The Human Story; 2, Natural History; 3, Weather; 4, Sights on Main Roads; 5, The Back Country by Car; 6, Trips by Truck & Jeep; 7, Where to Hike; and, 8, Directory. Some 50 b/w photos augment the text. Written some forty years ago, the guide is also a good ... read more

condition:

Book:

seller name and rating:

100pockets, CA, USA

Semiconductor Processing: a Symposium (Stp 850) more books like this

by Gupta, Dinesh C. (Editor) other copies of this book

Edition: First Edition. First Thus Binding: Hardcover Publisher: ASTM, Philadelphia, PA Date published: 1984 ISBN-13: 9780803104037 ISBN: 0803104030

Description: New in None as Issued jacket. First Edition, First Thus Text/BRAND NEW w/trace wear to light blue boards. DJ/None as Issued. Papers presented at the Third ASTM Symposium on Semiconductor Processing, San Jose, Feb 7th-10th, 1984. Special Technical Publication 850. Text in 7 sections: 1, Standards in Semiconductor Industry; 2, Fabrication Technology; 3, Control of Particulate Contamination; 4, Defects & Gettering Techniques; 5, Material & Process Characterization; 6, Interconnection Technology: ... read more

condition:

Book:

seller name and rating:

100pockets, CA, USA

Ten in a Bed more books like this

by Ahlberg, Allan; Amstutz, Andre (Illustrator) other copies of this book

Edition: Reprint Binding: Hardcover Publisher: Viking Kestral/Penguin, New York, NY Date published: 1989 ISBN-13: 9780670820429 ISBN: 0670820423

Description: Andre Amstutz (Illustrator) Near Fine in Near Fine jacket. EX-LIB. Text/As New w/2 folded corners. Illustrated boards & DJ/NF; under library mylar. First published 1983; this a 1989 reprint. Wit/humor. Delightful parodies of fairy tales familiar to all from British writer Allan Ahlberg (1938-). 'Was Goldilocks' father really a "you-know-what"? ' asks Mother Bear of Dinah, our little human storyteller. "Bedtime stories" are: 1, Too Many Bears; 2, Esmerelda; 3, The Clockwork Mouse; 4, The ... read more

condition:

Book:

seller name and rating:

100pockets, CA, USA

The Astonished Muse more books like this

by Denney, Reuel other copies of this book

Edition: First Edition, First Thus Binding: Hardcover Publisher: Univ of Chicago Press, Chicago, IL Date published: 1957 ISBN-13: 9780887387623 ISBN: 0887387624

Description: Near Fine. No Jacket. HARDCOVER. Text/BRAND NEW & bright. Steel gray linen boards/NF. DJ/None. Upper text edge dyed green. PO stamp to front cover verso. Title taken from Emerson, "The astonished Muse finds thousands at her side..." A look at mass media as the chief balm of uncommitted time (leisure hours freed from labor) in the United States in the late 1950s, and some resulting effects. A look at the influence of mass media on popular culture. read more

condition:

Book:

seller name and rating:

100pockets, CA, USA

World Resources: a Guide to the Global Environment: the Urban Environment 1996-97 (World Bank Publications) more books like this

by World Resources Institute Staff; United Nations Environment Programme Staff; United Nations Development Programme Staff;... other copies of this book

Edition: First Edition, First Printing Binding: Paperback Publisher: Oxford Univ Press, New York, NY Date published: 1996 ISBN-13: 9780195211610 ISBN: 0195211618

Description: Near Fine in None as Issued jacket. Text/BRAND NEW. Pictorial softcover/NF. This is the 7th report in the series World Resources. A critical study of environmental degradation brought about by rapid expansion of urban areas through out both the developed and underdeveloped world. Particular attention given to deteriorating health of urban dwellers and economic productivity within changing ecosystems, and consequent threats to marine biodiversity from coastline development, greater demands for ... read more

condition:

Book:

seller name and rating:

100pockets, CA, USA

Advanced Database Techniques (Mit Information Series) more books like this

by Martin, Daniel; (Translated From The French By Mit) other copies of this book

Edition: First Edition, First Thus Binding: Hardcover Publisher: MIT Press, Cambridge, MA Date published: 1986 ISBN-13: 9780262132152 ISBN: 026213215X

Description: Near Fine in Very Good jacket. Text/BRAND NEW & Bright. Black linen boards/Fine. DJ/VG w/nips, chips & short closed tears to edge. First published 1985 under the title: Techniques Avancees Pour Bases de Donnees; this is the English translated. Text in 7 parts: 1, An Overview of Database Management; 2, Detailed Specification: Relational Techniques; 3, Data Representation, Packing, & Protection; 4, Selection in a Database: A Complete Discussion; 5, DMS Techniques & Database Architectures; 6, ... read more

condition:

Book:

seller name and rating:

100pockets, CA, USA

Anton the Dove Fancier: and Other Tales of the Holocaust more books like this

by Gotfryd, Bernard other copies of this book

Edition: First Edition, First Printing Binding: Softcover Publisher: Washington Square Press, New York, NY Date published: 1950 ISBN-13: 9780671691370 ISBN: 0671691376

Description: New in None as Issued jacket. BRAND NEW & Collectibe. A powerful and moving collection of true stories drawn from the experiences of a Polish youth before World War II, from the initial, formative days of Naziism to the death camps. The author experience imprisonment in 6 concentration camps before being liberated in May of 1945. The episodes he chose to write about exemplify the suffering and the edurance of the human spirit. read more

condition:

Book:

seller name and rating:

100pockets, CA, USA

The Trail of the Screaming Teenager (Polka Dot Private Eye Series, No. 7) more books like this

by Giff, Patricia Reilly other copies of this book

Edition: First Edition, 3rd Printing Binding: Softcover Publisher: Dell Publishing, New York, NY Date published: 1990 ISBN-13: 9780440403128 ISBN: 044040312X

Description: Blanche Sims (Illustrator) Near Fine in None as Issued jacket. Text/BRAND NEW. Illustrated cover/NF. Dawn Bosco, our favorite Polka Dot Private Eye, stalks the thief of an almost-diamond necklace, embellished with two almost-ruby hearts! Will success be hers? ! Will she earn the reward? ! read more

condition:

Book:

seller name and rating:

100pockets, CA, USA

The House of Wings more books like this

by Byars, Betsy other copies of this book

Edition: First Edition, 2nd Printing Binding: Hardcover Publisher: Viking Press, New York, NY Date published: 1972 ISBN-13: 9780670380251 ISBN: 0670380253

Description: Daniel Schwartz (Illustrator) Near Fine. No Jacket. EX-LIB/Uncirculated Copy. Text/BRAND NEW. Illustrated red linen boards/NF. DJ/None. A powerful and moving story of an angry, rebellious city boy left in temporary care of his gruff, eccentric grandfather whose lodgings are open to wandering geese, inquisitive owls, and the like. The old recluse and the young lad bond through a marvellous encounter with a wounded, helpless crane that needs them both. read more

condition:

Book:

seller name and rating:

100pockets, CA, USA
---