Pendleburys
Garreg Fawr, Llanwrda, CARMARTHENSHIRE SA19 8NY GBR
01558 650 840
Directions to Pendleburys
Bibles, Biblical, Church History, Ecclesiology, Liturgy, Religious Biography, Spirituality, Theology
One of the largest dealers in secondhand theological books in the United Kingdom.

Overall seller rating:
Alibris seller since May 2001
---
Search 25,050 books from this seller
Spotlight book from Pendleburys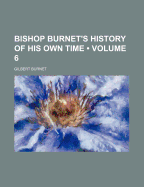 $421.52

add to wishlist
by Burnet, Gilbert & Burnet, Thomas (Editor)
Good. Two volume set, folios, contemporary leather boards, tooled blind with later calf spines carefully laid. Corners skilfully repaired, but wear to volume I where bottom compartment of the spine is missing. Raised bands, each with gilt rule to top and bottom. Part of label on volume I torn away. Page edges speckled, Upper joint of volume I weak but holding. Signature of John Cooke to title page of volume I, internally both volumes very good. (Volume II was published ten years after the ...
Featured books from Pendleburys
by Taylor, Jeremy & Cave, William
$380.37

add to wishlist
Good. . in two parts, The First Part containing the Life of Christ, written by Jer. Taylor, late Lord Bishop of Down and Connor. The second, containing The Lives of the Apostles, with an enumeration, and some brief remarks upon their first successours in the five great Apostolic Churches, by William Cave, Chaplain in Ordinary, by whome also is added an Apparatus, or discourse introductory to the whole work, concerning the Three Great Dispensations of the Church, Patriarchal, Mosaical, and ... by Lanfranc, Archbishop Of Canterbury
$306.30

add to wishlist
Fair. Title continues. Evulgavit dommus Lucas Dacherius, Benedictinus Congregationis S Mauri in Gallia, Vitam, Et Epistolas notis & observationibus (antiquis monumentis abunde locupletatis) Illustravit & Appendicem Adjecit, in Qua hoec babentur ex diversis MSS, Chronicon Beccense, Vita B Heruini Fundatoris..............Folio, bound in discoloured vellum, label to spine, lettered gilt. Title page in red and black with printers device, elaborate capitals head and tail pieces. Two bookplates to ...
---
The Saints Everlasting Rest, Or a Treatise of the Blessed State of the Saints in Their Enjoyment of God in Glory: Wherein is Shewed Its Excellency and Certainty, the Misery of Those That Lose It, the Way to Attain It, and Assurance of It, more books like this

by Baxter, Richard other copies of this book

Ships from UNITED KINGDOM

Binding: hardback Publisher: London for F Tyton Date published: 1671

Description: Good. Tenth edition of this renowned Puritan work by the Kidderminster preacher, Richard Baxter. Thick 4to., measuring 7" x 8.5" and newly bound in fine period calf, spine ruled gilt with red morocco label, lettered gilt. New endpapers. Lacks general title and A1-B1, B2 with missing third of an inch to heading, otherwise all present to C4 as required. Four parts in one volume, II, III & IV each with its own title page. Upper right of page 147 torn with loss to half of verse seven, carefully ... read more

condition:

Book:

seller name and rating:

Pendleburys, UNITED KINGDOM

Do Miracles Exist? more books like this

by Vries, Jan De other copies of this book

Ships from UNITED KINGDOM

Binding: paperback Publisher: Mainstream Publishing Date published: 1986 ISBN-13: 9781851580309 ISBN: 1851580301

Description: Very Good. Paperback, spine creased o/w very good, 127pp ISBN: 1851580301. read more

condition:

Book:

seller name and rating:

Pendleburys, UNITED KINGDOM

Theology, Church and Ministry more books like this

by Macquarrie, John other copies of this book

Ships from UNITED KINGDOM

Binding: paperback Publisher: SCM Press Date published: 1986 ISBN-13: 9780334023531 ISBN: 033402353X

Description: Very Good. Paperback, page edges slightly yellowed, o/w very good, 211pp ISBN: 033402353X. read more

condition:

Book:

seller name and rating:

Pendleburys, UNITED KINGDOM

Luther and the German Reformation more books like this

by Lindsay, Thomas M other copies of this book

Ships from UNITED KINGDOM

Binding: hardback Publisher: T&T Clark Date published: 1935

Description: Very Good. Hardback, spine & boards sunned, top edge very slightly foxed o/w very good internally, 300pp. read more

condition:

Book:

seller name and rating:

Pendleburys, UNITED KINGDOM

Human Cloning, When Science Fiction Becomes Reality more books like this

by Lester & Hefley other copies of this book

Ships from UNITED KINGDOM

Binding: paperback Publisher: Marshall Pickering Date published: 1999 ISBN-13: 9780551032132 ISBN: 0551032138

Description: Good. Paperback, page edges very sightly yellowed o/w very good, 170pp ISBN: 0551032138. read more

condition:

Book:

seller name and rating:

Pendleburys, UNITED KINGDOM

Seasons of the Lord, Bible Centered Devotions for the Entire Year more books like this

by Lockyer, Herbert other copies of this book

Ships from UNITED KINGDOM

Binding: hardback Publisher: Harper & Row Date published: 1990 ISBN-13: 9780060652609 ISBN: 0060652608

Description: Very Good. Hardback, very good in very good dust wrapper, 384pp ISBN: 0060652608. read more

condition:

Book:

seller name and rating:

Pendleburys, UNITED KINGDOM

A Survey of Christian Ethics more books like this

by Long, Edward Leroy other copies of this book

Ships from UNITED KINGDOM

Binding: paperback Publisher: Oxford UP Date published: 1967 ISBN-13: 9780195032420 ISBN: 019503242X

Description: Very Good. Pb, upper cover very sl creased, o/w very good, 342pp ISBN: 019503242X. read more

condition:

Book:

seller name and rating:

Pendleburys, UNITED KINGDOM

The Story of the Church's Song more books like this

by Patrick, Millar other copies of this book

Ships from UNITED KINGDOM

Binding: hardback Publisher: Scottish Churches Joint Committee on Youth Date published: 1927

Description: Good. No Jacket Issued. Hardback, spine & boards sunned o/w good, 191pp. read more

condition:

Book:

seller name and rating:

Pendleburys, UNITED KINGDOM

The Sermon on the Mount more books like this

by Davies, W D other copies of this book

Ships from UNITED KINGDOM

Binding: paperback Publisher: Cambridge University Press Date published: 1969 ISBN-13: 9780521093842 ISBN: 0521093848

Description: Very Good. Paperback, very good, 163pp ISBN: 0521093848. read more

condition:

Book:

seller name and rating:

Pendleburys, UNITED KINGDOM
---