Posted August 24, 2016
Item as described, fast delivery, secure packaging. Repeat customer.
---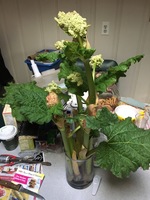 Phaeton Books
In Sept-Oct, SHAKESPEARE TITLES appears below in history, philosophy, fiction and in his original words. Coming in NOV & DEC, GIFT-ABLE COOKBOOKS are featured. For the new year, JAN & FEB brings NEW YORK TITLES. Our LOYALTY PROGRAM welcomes you to email or query us so we may lower your price, or if you prefer, upgrade to PRIORITY SHIPPING at regular shipping cost. MAKES FINE GIFTING - QUERY for free GIFT WRAPPING.
PLEASE NOTE: UPGRADES TO 1ST CLASS (whenever noted) MAY NOT APPLY WITHIN about 100 MILES OF NYC. There is little value to you, as they are in the same shipping area. Use our LOYALTY PROGRAM for all 6000+ TITLES. QUERY US for a discount (or shipping upgrade) on any future purchases. NOW with BASIC SHIPPING QUICKER TO UK AND EUROPE. Phaeton Books started as my own life-long collection and a book stall I had on Cape Cod (Mass.) in the nineties. While strong in US and foreign fiction, we turn to history to get an understanding of the world, and not just from an American POV. And with - travel, war, archeology, philosophy, art and oddities.
E-mail Phaeton Books
Overall Seller Rating:
Alibris seller since June 2010
---
Search for books from Phaeton Books Advanced Search
Search 6,510 books and 7 music items from this seller
Spotlight book from Phaeton Books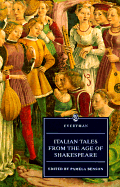 Fine. No dust jacket as issued. pages crisp and clean, not a mark, now fading, NEAR FINE cover AS SHOWN (cover has beginning crease on back bottom; )-GIFT-ABLE as lightly used. Trade paperback (US). Glued binding. 356 p. Audience: General/trade.
Featured books from Phaeton Books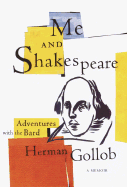 by
Gollob, Herman
$4.35
Fine in very good dust jacket. SHIP DAILY from NJ; GIFT-ABLE as FEELS NEW FIRST, UNREAD, TIGHT, FRESH; NEAR FINE (subtle bumps to spine ends) w/DJ FINE TO VERY GOOD (wants to hug spine ends) AS SHOWN THIS COVER. Sewn binding. Clothette over boards. With dust jacket. 352 p. Audience: General/trade. 8560 8560--One of the most entertaining and unusual books on Shakespeare ever written is a distinguished book editor's memoir that attests to the lifelong power of literature to enrich, enlarge, and ...
by
Nagler, A. M.
$5.25
Very good. Signed by previous owner. SHIPS 1st CLASS UPGRADE from NJ (2-3 day delivery) w/tracking; USED, VERY GOOD TO GOOD (light underlining, name inside cover) AS SHOWN THIS COVER. Text in English, German. 117 p. illus. 18 cm. Yale Shakespeare supplements. Includes Illustrations.11403 11403--Several lines underlined with pencil. By the author of A Source Book in Theatrical History: Twenty-five centuries of stage history in more than 300 basic documents and other primary material
---
Shakespeare on Management: Wise Counsel and Warnings From the Bard more books like this

by Shafritz, Jay M, Jr. other copies of this book

Edition: First edition Binding: Hardcover Publisher: Citadel Press Date published: 1992 ISBN-13: 9781559721097 ISBN: 155972109X

Description: Chwast, Seymour. Fine in very good dust jacket. SHIPS FIRST CLASS UPGRADE from NJ: 2-3 DAY DELIV( US); GIFT-ABLE as USED, FEELS NEW, FAST DELIVERY, TIGHT FIRST, not a mark; FINE W/DJ NEAR FINE (back cover bump, rub) AS SHOWN THIS COVER. Sewn binding. Cloth over boards. With dust jacket. 156 p. Contains: Illustrations. Audience: General/trade. 9883 9883--Long before the Harvard Business School, there was William Shakespeare William Shakespeare's vast and important contributions to literature ... Read More

Brush Up Your Shakespeare! : An Infectious Tour Through the Most Famous Quotable Words and Phrases from the Bard more books like this

by Macrone, Michael, Ph.D. other copies of this book

Edition: 4th printing Binding: Hardcover Publisher: HarperCollins Publishers, New York, NY Date published: 1990 ISBN-13: 9780060163938 ISBN: 0060163933

Description: Lulevitch, Tom. New in new dust jacket. SHIP DAILY from NJ w/tracking; GIFT-ABLE AS NEW LATER PRINTING, NEW w/DJ NEW AS SHOWN THIS COVER. Sewn binding. Cloth over boards. 235 p. Audience: General/trade; General/trade.12287 12287--The most famous lines from Shakespeare, with delightful background notes topped off with handsome line drawings--a treasure for every word buff. Read More

William Shakespeare's Star Wars: Verily, a New Hope more books like this

by Doescher, Ian other copies of this book

Edition: 6th printing Binding: Hardcover Publisher: Quirk Books, Philadelphia, Pa Date published: 2013 ISBN-13: 9781594746376 ISBN: 1594746370

Description: New in new dust jacket. SHIPS 1ST CLASS UPGRADE [2-3 day delivery) from NJ w/tracking: GIFT-ABLE as NEW LATER PRINTING NEW w/DJ NEW AS SHOWN THIS COVER. Glued binding. Vinyl over boards. With dust jacket. 174 p. Contains: Illustrations, black & white. Audience: General/trade.11594 11594--A retelling of Star wars in the style of Shakespeare, in which a wise Jedi knight, an evil Sith lord, a beautiful captive princess, and a young hero coming of age reflect the valor and villainy of the Bard's ... Read More

The Shakespeare Wars: Clashing Scholars, Public Fiascoes, Palace Coups more books like this

by Rosenbaum, Ron other copies of this book

Edition: 2nd printing Binding: Hardcover Publisher: Random House (NY), New York, NY Date published: 2006 ISBN-13: 9780375503399 ISBN: 0375503390

Description: New in fine dust jacket. SHIP DAILY from NJ; GIFT-ABLE as NEAR NEW, UNREAD LATER PRINTING, fresh, NEW (no sign of shelf life) w/DJ NEAR NEW (subtle sign shelf copy) AS SHOWN THIS COVER. Glued binding. Paper over boards. With dust jacket. 601 p. Audience: General/trade.10626 10626---Rosenbaum's provocative and illuminating encounters with scholars and directors gives readers new ways of thinking about Shakespeare. "In The Shakespeare Wars, Ron Rosenbaum gives readers an unforgettable way of ... Read More

Alias William Shakespeare? more books like this

by Sykes, Claud W. other copies of this book

Binding: Hardcover Publisher: F. Aldor, London Date published: 1947

Description: Very good. No dust jacket. pages crisp and clean, not a mark, now toning, otherwise FINE (minor bumping to corners; some loss of spine title paint; rub marks front cover cloth)-AS SHOWN this copy-GIFT-ABLE as lightly used. 221 p. 22 cm., full cloth over boards, sewn binding "Reference: works mainly consulted": p. 220-221. Book An absorbing discussion exploring the evidence for various new theories with regard to Shakespeare's identity. Chapters include The New Approach, Was Shakespeare a ... Read More

Romeo and Juliet (No Fear Shakespeare) more books like this

by Shakespeare, William, and Sparknotes Editors other copies of this book

Edition: 40th printing, Study Guide ed Binding: Trade paperback Publisher: Sparknotes, New York, NY Date published: 2013 ISBN-13: 9781586638450 ISBN: 1586638459

Description: New. SHIPS 1st CLASS UPGRADE from NJ w/tracking; GIFT-ABLE AS NEW, NEW AS SHOWN THIS COVER. Trade paperback (US). Glued binding. 304 p. Sparknotes No Fear Shakespeare. Audience: Young adult.12774 12774-The greatest love story in English, William Shakespeare's Romeo and Juliet is a play of star-crossed lovers who take a valiant stand against social convention, with tragic consequences. This Penguin Shakespeare edition is edited with notes by T.J.B. Spencer, and an introduction by Adrian Poole. ... Read More

William Shakespeare's King Lear (Monarch Notes)

by Schuettinger, Robert other copies of this book

Edition: Reprint Binding: Trade paperback Publisher: Monarch (Barnes & Noble) Date published: 2000 ISBN-13: 9780760705711 ISBN: 0760705712

Description: New. SHIPS FIRST CLASS UPGRADE from NJ: 2-3 DAY DELIV( US); GIFT-ABLE as NEW LATE PRINTING, FAST DELIVERY; NEW AS SHOWN THIS COVER. 146 p. Trade paperback. 696 p. Oxford Fellow. Audience: College/higher education; Professional and scholarly. 9717 9721--In the notable Monarch Notes series by an Oxford fellow. Read More

The Lodger Shakespeare: His Life on Silver Street more books like this

by Nicholl, Charles other copies of this book

Edition: First edition Binding: Hardcover Publisher: Viking Books, New York, NY Date published: 2008 ISBN-13: 9780670018505 ISBN: 0670018503

Description: New in new dust jacket. SHIP DAILY from NJ; GIFT-ABLE as NEW, UNREAD fresh FIRST; NEW w/DJ NEW AS SHOWN THIS PHOTO. Glued binding. Paper over boards. With dust jacket. 377 p. Contains: Illustrations. Audience: General/trade.10310 10310--1st published in the UK, 2007. Acclaimed writer Nicholl presents a brilliantly drawn detective story with entirely new insights into Shakespeares life, in this atmospheric and exciting book. 16-page b&w photo insert. Read More

William Shakespeare: A Compact Documentary Life more books like this

by Schoenbaum, Samuel other copies of this book

Edition: 2nd printing Binding: Hardcover Publisher: Oxford University Press, USA, New York Date published: 1977 ISBN-13: 9780195024333 ISBN: 0195024338

Description: Fine in good dust jacket. GIFT-ABLE as USED pages crisp and clean, NEAR FINE (foxing to spine) w/DJ NEAR VERY GOOD (fading spine, minor chipping) AS SHOWN THIS COPY; GIFT-ABLE AS feels new but used. Coarse cloth over boards; sewn binding. 396 p. Audience: General/trade. Read More
---