Search for books from James Pepper Rare Books, Inc. » advanced search
Search 7,642 books from this seller
Spotlight book from James Pepper Rare Books, Inc.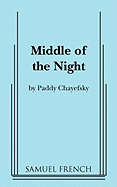 $500.00

add to wishlist
by Chayefsky, Paddy
First Edition. Signed presentation copy from actor Edward G. Robinson, inscribed: "With much happiness to you both, Barbara and John. Sincerely, Edward G. Robinson. Ownership signature. Illustrated. Near fine lightly used copy in a near fine price-clipped dust jacket. Robinson starred in this Joshua Logan directed play with Gena Rowlands and Martin Balsam.
Featured books from James Pepper Rare Books, Inc.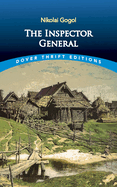 by Gogol, Nicolay
$45.00

add to wishlist
First Edition. Signed by film and television director Arthur Jack Lubin with his bookplate, best known for his lighthearted comedic style including many Abbott & Costello films, several "Francis, the Talking Mule" episodes, and Ali Baba and the 40 Thieves. His most accomplished and successful film work is the 1943 version of Phantom of the Opera with Claude Rains in the title role. From the late 50s he worked mostly for television as the director of many action series and of the entire run of ...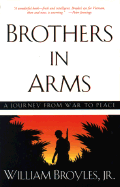 by Broyles, William, Jr
$75.00

add to wishlist
First Edition. From the library of novelist Kent Anderson signed by him with his ownership signature. Fine in a fine fresh dust jacket. Kent Anderson wrote the classic Vietnam War novel, Sympathy For the Devil (1987), considered one of the key books in Vietnam War literature. He went to Vietnam in 1969, where he served as a Sergeant in the Special Forces Green Beret. His service earned him the Purple Heart and two Bronze Stars, one with Oakleaf Cluster for valor. While not supporting the war ...
---
The Best Plays of 1925-1926 more books like this

by Mantle, Burns (Ed. ) other copies of this book

Publisher: Dodd Mead, New York Date published: 1930

Description: First Edition. Signed by film and television director Arthur Lubin, best known for his lighthearted comedic style including many Abbott & Costello films, several "Francis, the Talking Mule" episodes, and Ali Baba and the 40 Thieves. His most accomplished and successful film work is the 1943 version of Phantom of the Opera with Claude Rains in the title role. From the late 50s he worked mostly for television as the director of many action series and of the entire run of the 'Mr. Ed' series. ... read more

Reel Art. Great Posters From the Golden Age of the Silver Screen more books like this

by Rebello, Stephen & Richard Allen other copies of this book

Binding: Hardcover Publisher: Artabras, New York Date published: 1988

Description: First Edition. Contains a remarkable collection of autographs of Hollywood stars who have signed the book next to posters of films in which they starred. Fay Wray has signed beneath her poster for Dr. X which is followed by a couple of pages of King Kong posters; Don Ameche and Alice Faye have signed at the In Old Chicago poster; Cesar Romero has signed at the Show Them No Mercy poster; Jane Wyatt has signed at the Lost Horizon poster; Anita Page has signed at Broadway Melody; and film director ... read more

The Grapes of Wrath more books like this

by Steinbeck, John other copies of this book

Binding: Hardcover Publisher: Viking, New York Date published: 1939

Description: First Edition, First Issue. Fine clean copy with some offsetting on front pastedown in a very good dust jacket with some slight sunning at spine, a few small tears, a small finger nail sized chip on the top edge of the rear panel. Some minor evidence of removed tape from the interior of the dust jacket. Winner of the Pulitzer Prize. An American literary landmark and the basis of the acclaimed film starring Henry Fonda directed by John Ford. read more

Green Hills of Africa more books like this

by Hemingway, Ernest other copies of this book

Binding: Hardcover Publisher: Scribner, New York Date published: 1935

Description: First Edition. Usual fading of green cloth otherwise a near fine copy in a slightly used dust jacket, the typical sunning at spine, and a few tiny nicks and tears. read more

The Moon is Down more books like this

by Steinbeck, John other copies of this book

Binding: Hardcover Publisher: Viking Press, New York Date published: 1942

Description: First Edition, First Issue. Fine in a very good lightly used dust jacket with a couple of tiny chips and some light rubbing. read more

The Gods of Mars more books like this

by Burroughs, Edgar Rice other copies of this book

Binding: Hardcover Publisher: Grosset & Dunlap, New York Date published: n.d. (circa 1932)

Description: Early reprint edition. Cover art of the dust jacket by Frank Schoonover is the same as that of the first edition. Unusually bright clean copy with a touch of foxing to a few pages in a bright dust jacket with one small tear. Attractive copy. read more

Tarzan the Untamed more books like this

by Burroughs, Edgar Rice other copies of this book

Binding: Hardcover Publisher: Grosset & Dunlap, New York Date published: (circa 1930s)

Description: Early reprint edition. The J. Allen St. John cover art of the dust jacket is the same as the first edition. A few small spots to the outer edge else a near fine bright copy in a very good dust jacket which is chipped at top and bottom of spine and is very slightly trimmed. read more

The Beasts of Tarzan more books like this

by Burroughs, Edgar Rice other copies of this book

Binding: Hardcover Publisher: Grosset & Dunlap, New York Date published: 1928

Description: Early reprint edition. Fine clean copy without dust jacket. Red cloth. 23 Burroughs titles listed at rear. Attractive copy. read more

Night Has a Thousand Eyes. By George Hopley more books like this

by Woolrich, Cornell (George Hopley) other copies of this book

Binding: Hardcover Publisher: Farrar & Rinehart, New York Date published: 1945

Description: First Edition. This copy was used by Paramount Pictures in making their film adaptation of the novel and has the stamp from the story department of Paramount Pictures who produced the film starring Edward G. Robinson, Gail Russell, John Lund, Virginia Bruce, and William Demarest about a magician with the ability to predict the future. Very good copy with some fading to the spine in a good lightly rubbed and dust soiled dust jacket with some tears and creases. read more
---