Ancient City Booksellers
When you specialize you get special people looking for books, but that is not to say that the person who reads an occasional book is not important to us for they are. I like to specialize in books about books and bookselling, because that is of my private collection wants. I stock hundreds of books on the various wars America has been in, books about Germany, Russia, and England and there is NO book I cannot find, if it is listed SOMEWHERE in the world. Bon Summers, Ancient City Booksellers
In 1960...53 years ago,I opened my first bookstore in a town in mid-west Missouri. From there it is history with 7 stores, manager or owner, and now I am semi-retired and love each day I spend with my books and my on-line customers. Customers now come from all over the world, 48 different countries so far, (just added Lithuana). I try to give each customer the very best I have as an independent bookseller and encouraged by the internet and companies like Alibris I have been on line since 2002. Books can be friends and they certainly are tools to know the world and know how to live in it accordingly. I will always be happy to try to locate any book with a FREE search within my expereince and will always get back to you personally within

Overall seller rating:
Alibris seller since November 2004
---
Search for books from Ancient City Booksellers » advanced search
Search 18,081 books from this seller
Spotlight book from Ancient City Booksellers $31.12

add to wishlist
by FitzGerald, Edward, and Hayter, Alethea
Thomas Churchyard. xxviii, 252 p. : ports.; 21 cm. Includes Portraits. H/C: Dull tan SPINE from sunning with white lettering. illus. cover protected by brodart. Includes index. This book has been inspected for you with original page count, Book is edited with an introduction by Alethea Hayter. Has clean illus. endpapers. A lovely black full cloth physical cover no marks noticed. : List of illus. by James Spedding are Thomas Carlyle, Bernard Barton, W. M/. Thackerayt, Frederick Tennyson, 'Posh" ...
Featured books from Ancient City Booksellers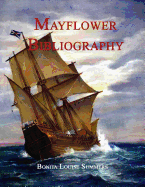 by Summers, Bonita Louise
$20.14

add to wishlist
2 illus. First Edition. 94 p. Includes illustrations. Paperback trade oversized book sized 8.5 x 11. Book has approx. 800 titles and over 550 authors written by and about the original 102 members of the First Mayflower Voyage from Plymouth, England to Plymouth, Massachusetts in 1620. The full color front cover is stunning art work of a replica of what people 'think' the Mayflower looked like on an open sea. This bibliography has a short introduction and a complete list of all the passengers ...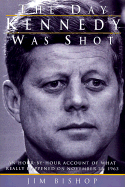 by Bishop, Jim
$31.00

add to wishlist
Good in fair dust jacket. xvii, 554 p. illus. (on lining papers) 24 cm. Includes Illustrations. HARDCOVER BOOK WITH THE FAMOUS CAR SCENE IN DALLAS, TEXAS RIGHT BEFORE THE SHOTS WERE FIRED. This photo is one the dust jacket. The Source material is provided but NO bibliography Only 554 pages in this book club edition. If this book is mailed to any address in the USA we willl upgrade you postage to PRIORITY at no extra charges to you. The spine is1.75 inches and 6x8.5 overall sized. The book cover ...
---
THE UNCONQUERABLES salutes to the undying spirit of the nazi-occupied countries more books like this

by Auslander, Joseph other copies of this book

Edition: 2nd printing Binding: Hardcover Publisher: Simon and Schuster, New York Date published: 1943

Description: Good in fair dust jacket. Signed by author. 59 p. 21 cm. Hardcover book beautifully signed by author Nov. 1949 on front endpaper. Poems / prose Book has been inspected for you and has original page count, 2nd prting, 1943 on title page The dust wrapper has chips at t he top areas and torn 1/2 along front spine fold. We will put a brodart cover on it for you. If th is book is mailed to an address in the USA we will upgrade your media to PRIORITY at no extra charge. ETA is usually 1-3 days in the ... read more

A DOONESBURY SPECIAL more books like this

by Trudeau. Garry other copies of this book

Edition: First edition. Binding: Trade paperback Publisher: Sheed Andrews and McMeel, Inc., KC Date published: 1978 ISBN-13: 9780836211030 ISBN: 0836211030

Description: Very good. No dust jacket as issued. 128 p. Includes: illustrations, diagrams. FOLIO CREAM COLORED ILLUS. FRONT COVER. Book has been inspected for you of the famous Garry Trudeau illus. /cartoons read more

Frankenstein PLUS 7 cassettes: Books on Tape more books like this

by Shelley, Mary Wollstonecraft, and Johnson, Diane (Introduction by) other copies of this book

Binding: Audiobook cassette Publisher: Bantam Classics, New York, NY Date published: 1984

Description: Good. Mass market (rack) paperback. Glued binding. 209 p. Contains: Illustrations. Changing Our World. Audience: General/trade. COMBO ON FRANKENSTEIN: 1. MASS MARKET book with cover of a man 'Traveler Looking over the sea of fog" PLUS A 7-CASSETTE BOOKS ON TAPE in very good condition. even if it was an Ex-library selection, it seems to be in very good condition. The plastic case has an illustration of a German type castle/mansion which has four spiral steeples reaching to the sky. The M/M is of ... read more

The Lance of Kanana: a Story of Arabia more books like this

by French, Harry W. other copies of this book

Edition: 3rd Edition Binding: Hardcover Publisher: CADMUS BOOKS (E. M. Hale), Date published: 1920

Description: Good. No Jacket. COPY IN GOOD RED/BLACK CLOTH WITH NO D/J/, 165 PAGES. REPRINTED BY SPECIAL ARRANGEMENT WITH THE ORIGINAL PRINTERS, LOTHROP. Kanana was the youngest son of the sheik and carried only a shepher's staff. read more

The Romance of War Or the Highlanders in Spain more books like this

by Grant, James other copies of this book

Binding: Hardcover Publisher: Frederick Warne & Com. (printed for the Pub. by the Yorkshire Printing...

Description: Fair. Condition is worn on this green cloth covered book. Page 441 has a tear across page 1" from top but is NOT repaired. 515 pages, gold spine lettering above average. some pages are creaming. Colored frontipiece of Ronald Stuart "Forward my brave Highland Hearts" read more

Life and Opinions of Tristram Shandy, Gentleman more books like this

by Sterne, Laurence other copies of this book

Edition: 1st Edition Binding: Hardcover Publisher: MACY LIBRARY (R.M. Macy & Co. /NY), no/date. Date published: 1983 ISBN-13: 9780198185246 ISBN: 0198185243

Description: Good. No Jacket. GOOD CONDITION. I say First Edition because this was PRINTED EXPRESSLY FOR R.M. MACY & CO. /N.Y. 519 PAGES, 33 chapters. Black/grey cloth with a look that it was almost hand bound. Bwtween pages 202-203, there is a blue/white water-colour/marble-like insert. I am not familiar with this work, so do not know the significance of this inserted page. Private bookplat, name in pencil, general soiling to the grey cloth. Otherwise very interesting copy. read more

The years of Lyndon Johnson: means of ascent more books like this

by Caro, Robert A. other copies of this book

Edition: 82.47811 Binding: Hardcover Publisher: Knopf, New York Date published: 1990 ISBN-13: 9780394528359 ISBN: 0394528352

Description: Good in good dust jacket. xxxiv, 506 p., [32] p. : ill, map; 1990. Includes Illustrations. Photo image of book is correct. You have to be a little careful with these Caro's books because sometimes the title page does not state which volume, but this one is Volume two according to the ISBN. Good spine photo on this for the collector. Full black cloth cover and clean endpapers, Includes index. Volume two of series. Bibliography: p. [426]-432. This is a Borsai bound book. There is a slight flaw, ... read more

Book of Talbot more books like this

by Clifton, Violet other copies of this book

Edition: 2nd Edition Binding: Hardcover Publisher: HARCOURT BRACE Date published: 1933

Description: Good. No Jacket. CONDITION: GOOD, SLI. BUMPED EDGE AT BOTTOM. 8 illus. with photo of Talbot in Siberia, Yakutske, several on illus maps of Siberia, Africa, fold out map of Sahara Desert, etc. 439 pages. Book plate of previous owner. read more

Astrological Keywords more books like this

by Hall, Manly P. other copies of this book

Binding: Hardcover Publisher: Philosphical Research Society. Date published: 1956

Description: Good in Poor jacket. Condition: Book itself is in above average conditon. Dust jacket is ratty. All of Manly P. Hall's work are very good if you are interested in any metaphysical or psychical research, he has written near; y 100 books on all these subjects and was considered an authority on astrology. 229 pages, biblio. ref. read more
---