Paperback Swap 'N Shop
Our Dickinson Bookstore has 30,000 used paperbacks for 1/2 price and less. This online store features those more rare and collectable books which are valued at more than half price, and thus not kept at our physical store.
We have been having fun with books for 40 years, and we want to be your favorite bookstore. Orders are packed with care, shipped within 2 business days, and USPS delivery information provided. Search Paperback Swap N Shop catalog for your books.If we do not have what you need, check out thousands of other great Alibris booksellers through the link above. Call us anytime!

Overall seller rating:
Alibris seller since June 2007
---
Search for books from Paperback Swap 'N Shop » advanced search
Search 2,394 books, 3 movies, and 3 music items from this seller
Spotlight book from Paperback Swap 'N Shop
$129.59

add to wishlist
by Inrtroductiion By L Frank Baum
Good for Age. No Jacket Issued. 1 of 6 in Set. 4 X 3-Very Small. Fits in the palm of your hand, Red cloth with Green holly and Santa picture on cover. Also contains the poem "When Santa Clause Comes" Book has edge wear, corner bumping and some chipping of cover picture. Still bound, though the sewn spine is broken. Small spot pg 45 which is one of many pages in this book printed with no text nor pictures. Trace of pencil marks visible inside front facing page and previous owners initials on ...
Featured books from Paperback Swap 'N Shop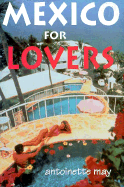 by May, Antoinette
$3.99

add to wishlist
As New. No Jacket Issued. Book As New. Delivery Confirmation included.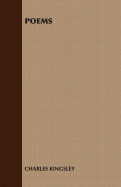 by Charles Kingsley
$49.58

add to wishlist
Good- No Jacket. Contains the play " The Saints Tragedy" its preface by Rev. F.D. Maurice (1848) with an introduction by the playwrite/poet and 14 pages of notes by same. Also the epic poem, Andromeda (24 pages). Misscellaneos Poems (111 pages) includes autobiographical notation on place and date when each was written. Binding is cloth over boards, sewn, many pages uncut. Covers attached by threads, Major tear, with binding showing top inch of spine. No interior markings or attachements. USPS ...
---
Blood Hostages; Blood Wars Trilogy; Book 1 more books like this

by King, J. Robert other copies of this book

Edition: 1st Edition 1st Printing PB Binding: Mass Market Paperback Publisher: Wizards of the Coast, Gordonsville, Virginia, U.S. A Date published: 1996 ISBN-13: 9780786904730 ISBN: 0786904739

Description: As New/Fine. No Jacket Issued. Book is As New, Unread and no remainder marks. USPS Delivery Confirmation included. read more

Heritage of Music Four Volumes; Classical Music and Its Origins V. 1; the Romantic Era V.2; the Nineteenth-Century Legacy V.3; Music in the Twentieth Century V.4; Set Printed With Corrections more books like this

by Raeburn, Michael; Kendall, Alan other copies of this book

Edition: Reprinted 1990 with Corrections Binding: Hardcover Publisher: Oxford Univ Press, Cary, North Carolina, U.S. A Date published: 1990 ISBN-13: 9780195204933 ISBN: 019520493X

Description: Near Fine in Very Good to Near Fine- jacket. 4 Book Set Four Volume 8.5x12 set of Near Fine books and jackets with slight edge/shelf wear, slight scuffing of shine on gloss. Your order will be carefully packed and quickly shipped. read more

Beyond Behaviorism: Changing the Classroom Management Paradigm more books like this

by Freiberg, H. Jerome; Editor other copies of this book

Edition: Second Printing ( Revised ) Binding: Trade Paperback Publisher: Allyn & Bacon, Old Tappan, New Jersey, U.S. A Date published: 1999 ISBN-13: 9780205282678 ISBN: 0205282679

Description: Very Good+ No Jacket Issued. Book has slight exterior damage/shelf wear? Front cover has a slight fold on top right. Back cover has a small scrape in the upper left quadrant. Edges/corners have slight shelf wear. Otherwise, book is tight, square, glossy and text is unmarked. Indeed, interior is as new. USPS Delivery Confirmation included. read more

Automotive Mechanics more books like this

by William H. Crouse other copies of this book

Binding: Hardcover Publisher: Mcgraw Hill Date published: 1946

Description: Good for Age in Good or Better jacket. Jacket is only in good condition with creases, and major and minor chipping. Now wrapped in acid free paper for protectoin. Quality paper and binding has withstood the test of time. Book is tight, square and unmarkded. read more

Dread Empire Series: a Shadow of All Night Falling; October's Baby; All Darkness Met more books like this

by Cook, Glen other copies of this book

Edition: 1st Ed.1st Printing PBs Binding: Mass Market Paperbacks Publisher: Berkley Fantasy Date published: 1979 ISBN-13: 9780425042601 ISBN: 042504260X

Description: Very Good for Age. No Jacket Issued. Books have yellowing with browning tint and age spots. Books have minor exterior wear and All Darkness Met has a 3/8"corner chip on upper right corner of cover. Otherwise, books are tight, square, glossy and text is unmarked. Delivery Confirmation included. read more

Timeline Wars; Patton's Spaceship #1; Washington's Dirigible #2; Caesar's Bicycle #3 more books like this

by Barnes, John other copies of this book

Edition: 1st Edition 1v. (2nd) 2, 3v. (1st)printing Binding: Mass Market Paperbacks Publisher: Harper Prism, Scranton, Pennsylvania, U.S. A Date published: 1997

Description: Near Fine or Better. No Jackets Issued. Series; Trilogy Trilogy has very slight wear. Books are tight, square, glossy and text is unmarked. Delivery Confirmation included. Buy set: Pay one mail fee. read more

Art Notes: a Study Guide and Lecure Companion to Accompany "a World of Art" Revised Fourth ( 4th) Edition more books like this

by Henry M Sayre other copies of this book

Edition: 4th Edition Binding: Large Pictorial Trade Paperbac Publisher: Pearson/Prentice Hall Date published: 2005 ISBN-13: 9780131895515 ISBN: 0131895516

Description: As New- No Jacket Issued. Fewer flaws than if you threw it in a bag and the bag in the back seat of your VW. (minor cover/edge-no interior markings). USPS Delivery Confirmation Included. read more

Love's Hidden Blessings; Look Out Fear, Here Comes Faith more books like this

by Kidd, Sue Monk; West, Marion Bond other copies of this book

Edition: First Guidepost 2in1 Edition Binding: Hardcover Publisher: A Special Guidepost 2in1 Selection, Ann Arbor, Michigan, U.S. A Date published: 1990 ISBN-13: 9780892836864 ISBN: 0892836865

Description: Good+ in Good jacket. 5.5x8.25. Book is in Good or better Condition. Jacket has slight moisture roughness to the touch, and slight tear to edge. Book is otherwise tight, square and unmarked. USPS Delivery Confirmation included. read more

Prayer Changes Things more books like this

by Allen, Charles L. other copies of this book

Edition: 1st Edition 1st Printing HB US Binding: Hardcover Publisher: Fleming H. Revell Company, Westwood, New Jersey Date published: 1964

Description: Good+ in Good in Mylar jacket. 5.75x8.12. Signed by Author. Book has moisture stain on back of jacket/spine which left minor stain on inside of covers and first/last pages. First page is signed by author. Jacket has edge and spine wear, with chip out of top of spine and a small tear in center of top edge. Jacket now protected by Gaylord plastic cover. Book has minor soiling and expected aging; otherwise book is tight, square and unmarked. USPS Delivery Confirmation included. read more
---