Search for books from A Turn of the Page Books » advanced search
Search 3,709 books from this seller
Spotlight book from A Turn of the Page Books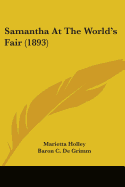 $30.00

add to wishlist
by Holley, Marietta, (Josiah Allen's Wife) Illustrated By Baron C. De Grimm
Decorative Cloth. 1st Edition. 8vo-over 7¾"-9¾" tall. Hard Cover. First Edition. Large 8 Vo. Blue cloth cover with silver and gold decor very good and bright, edge wear, drawings by de Grimm, 694pp plus ads, bit of smudging to the front free end papere. Spine beginning to loosen, o/w beautiful silver cover.
Featured books from A Turn of the Page Books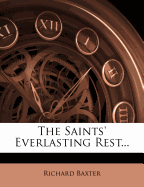 by Baxter, Richard
$35.00

add to wishlist
Poor condition, but all pages intact, still bound.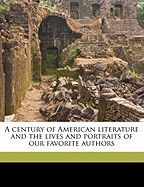 by Birdsall, William
$18.00

add to wishlist
Small 4to. Green embossed cloth with gilt lettering and plate tipped to front cover. 608pp. Color frontispiece, numerous illustrations. Good+ Rear board loose. Probable sole edition.
---
Aurora Leigh more books like this

by Browning, Elizabeth other copies of this book

Binding: Hardcover Publisher: Frederick Stokes, 1892

Description: Hard Cover. Good++/No Jacket, PO. First Thus. 8vo-over 7¾"-9¾" tall. Vignette edition with numerous new illustrations. Ornate gilt ornamentation to front board and spine, interior clean. All edges gilt. read more

The Son of Marietta more books like this

by Fabricius, Johan other copies of this book

Binding: Hardcover Publisher: Little Brown &, 1936

Description: Very good/no dj; red cloth hardcover; translated from Dutch by Irene Clephane and David Hallett; read more

Little Book of Profitable Tales more books like this

by Field, Eugene other copies of this book

Binding: Hardcover Publisher: Charles Scribners, 1905

Description: 1905 Reprint Hardbound 290pp. in Good condition Forest Green cloth cover with gilt decorations; gilt lettering on spine, CLEAN, TIGHT COPY, no dj illustrated frontispiece, Pages uncut, part of The Works of Eugene Field series (volume two), read more

House of Seven Gables more books like this

by Hawthorne, Nathaniel other copies of this book

Binding: Hardcover Publisher: New York: T Nelson

Description: Cloth. Very Good/No Jacket. 12mo-over 6¾"-7¾" tall. No publication date listed. read more

The Mississippi Bubble more books like this

by Hough, Emerson other copies of this book

Binding: Hardcover Publisher: Bowen Merrill, 1902

Description: Sm. 8vo., decorative cloth. First Edition, second issue binding with "Emerson Hough" on the spine. Marked "April" on the copyright page. Bookplate. PO inscritpion. One of the ten best-selling fictional works of 1902. Very Good. read more

The Light That Failed more books like this

by Kipling, Rudyard other copies of this book

Binding: Hardcover Publisher: Henry Altemus

Description: Very Good with no dust jacket; Clean and bright; Book measures 6½" X 4½". Lovely floral illustrated rust-coloured cloth covers; with gilt backgrounds and titles; Floral endpapers; Floral title page; Glossy frontis; 16 pp publishers adverts at rear; A very handsome edition; 16mo; 264 pp. Reprint edition. read more

Near to Natures Heart more books like this

by Roe, E.P. other copies of this book

Binding: Hardcover Publisher: Dodd, Mead &, 1876

Description: 1st, VG in orange decorated cover. 12mo-over 6¾"-7¾" tall. "The Novels of E.P. Roe" embossed on front cover with intricate design. A novel of the Revolutionary War period. The author writes: " I am not afraid to inform the reader that these books are written with the honest, earnest purpose of helping him do right. A man who cannot model a perfect statue may yet erect a lamp-post, and place thereon a light which shall save many a wayfarer from stumbling. " 556 pages plus catalog of Dodd, Mead ... read more

The Elephant & the Kangaroo more books like this

by White, T.H. other copies of this book

Publisher: Putnam, 1947

Description: 1st, No dust jacket.; 254pp. The Archangel Michael comes down the chimney & instructs the O'Callaghans to build an ark, because of a new flood. By the author of SWORD IN THE STONE and MISTRESS MASHAM'S REPOSE. read more

Around the World With Auntie Mame more books like this

by Dennis, Patrick other copies of this book

Binding: Hardcover Publisher: New York: Harcourt Brace, 1958

Description: Very Good/Very Good. 8vo-over 7¾"-9¾" tall. Blue decorated cloth. read more
---