Search for books from Pages Past Used & Rare Books » advanced search
Search 4,739 books from this seller
Spotlight book from Pages Past Used & Rare Books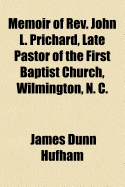 $45.00

add to wishlist
by Hufham, J. D.
Good. First Edition. 8vo. 182 pages. Hardcover bound in brown publisher's cloth. The binding is rubbed and worn, and there is some damage at the spine over part of the title. The inner hinges are secure. The second flyleaf, a blank, has the top corner torn away. An ex-library copy with outer labels removed and with full inner markings, including an ink-stamp to the title page over the publishing information. The textblock is sound. Baptist minister in Wilmington, North Carolina during the ...
Featured books from Pages Past Used & Rare Books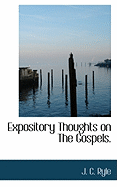 by Ryle, J. C.
$20.00

add to wishlist
Good. 12mos. 422, 382 pages. Hardcovers bound in original brown publisher's cloth. The bindings are rubbed and worn with staining and spotting to the spines. Bindings are sound and have secure hinges. Undated, but clearly mid to late 19th century. Text text has a Preface to the Second Edition, dated 1867.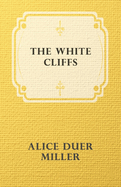 by Miller, Alice Duer
$6.00

add to wishlist
Very Good in Fair jacket. Signed by Author(s) 12mo. 70 pages. Hardcover with a blue and burgundy dust jacket. The jacket is rubbed and worn with a few chips and holes; one hole on the spine. Endpapers foxed. Book is a bit musty. SIGNED by the author on the front flyleaf.
---
Predicting Invasions of Nonindigenous Plants and Plant Pests more books like this

by Grossblatt, Norman other copies of this book

Edition: First Edition First Printing Binding: Hardcover Publisher: National Academy Press, Washington, D. C Date published: 2002 ISBN-13: 9780309082648 ISBN: 0309082641

Description: Near Fine. 8vo. 194 pages, indexed. Blue, white, and green hardcover. A fresh, clean copy. read more

The Divine Comedy more books like this

by Dante Aligheri. (Trnaslated By C. H. Sisson) other copies of this book

Binding: Softcover Publisher: Oxford University Press, New York Date published: 1993 ISBN-13: 9780192835024 ISBN: 0192835025

Description: Near Fine. 8vo. 742 pages. Soft cover bound in white wrappers. A nice, clean copy. read more

What is Presbyterian Law as Defined By the Church Courts? more books like this

by Hodge, J. Aspinwall other copies of this book

Edition: Eighth Edition Binding: Hardcover Publisher: Presbyterian Board of Publication, Philadelphia Date published: 1914

Description: Good. 8vo. 606 pages, indexed. Hardcover bound in dark green cloth. The binding is rubbed and worn, and slightly cocked. Interior is a bit musty, and the endpapers are foxed. The title page states that this is the 8th edition. read more

The Burning Perch more books like this

by Macneice, Louis other copies of this book

Edition: First Edition First Printing Binding: Hardcover Publisher: Oxford University Press, New York Date published: 1963

Description: Very Good in Good jacket. 8vo. 58 pages. Hardcover with a creme colored dust jacket with lettering in black and red. Jacket spine is a bit browned. Front inner flap of the spine is price-clipped. Text is clean. read more

Six Essays on Johnson more books like this

by Raleigh, Walter other copies of this book

Binding: Hardcover Publisher: Russell & Russell Inc, New York Date published: 1965

Description: Very Good. 8vo. 184 pages, indexed. Hardcover bound in tan cloth. Secure inner hinges. Prior owner's name and price in ink on the front flyleaf. The text has occasional light pencil underlining or marginal notes. read more

The Range Dwellers more books like this

by Bower, B. M. (B. M. Sinclair) other copies of this book

Binding: Hardcover Publisher: G. W. Dillingham Co, New York Date published: 1907

Description: Charles M. Russell. Very Good. 8vo. 256 pages. Hardcover bound in decorative red cloth. The binding shows light to moderate rubbing and wear. Some spotting or rubbing on the outer edges of the text block. Secure inner hinges and clean text. Color frontispiece by Charles M. Russell. read more

When Christ Comes Again more books like this

by Eckman, George P. other copies of this book

Binding: Hardcover Publisher: The Abingdon Press, New York and Cincinnati Date published: 1918

Description: Fair. 8vo. 372 pages, indexed. Hardcover bound in burgundy cloth. The binding is rubbed and worn, and the front and rear covers show some old damping at the top corners. Sound binding with secure inner hinges. Text is clean and unmarked but a little musty. read more

The Sabbath Question. Sermons Preached to the Valley Church, Orange, N. J. more books like this

by Bacon, George B. other copies of this book

Edition: First Edition First Printing Binding: Hardcover Publisher: Charles Scribner & Co, New York Date published: 1868

Description: Good. 12mo. 194 pages. Hardcover bound in taupe publisher's cloth. The binding is rubbed and worn but sound. Beveled edges. There is a damp stain at the fore edge of the title page which extends into the margin of about the first 50 pages of the text block. Text is otherwise toned but clean. A scarce copy of the original first edition. read more

The Prince of the House of David; Or, Three Years in the Holy City more books like this

by Ingraham, J. H. other copies of this book

Binding: Hardcover Publisher: Roberts Brothers, Publishers, Boston Date published: 1865

Description: Good. 8vo. 472 pages. Hardcover bound in green publisher's cloth. The binding is rubbed and worn with a couple of holes in the cloth on the spine. The binding is secure with sound inner hinges. Text toned. A bit musty. Illustrated with an engraved frontispiece and a few full page engravings. read more
---