Search for books from Magnus Berglund, Book Seller » advanced search
Search 5,331 books and 1 movie from this seller
Spotlight book from Magnus Berglund, Book Seller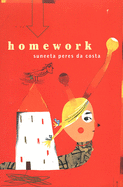 $8.50

add to wishlist
by Da Costa, Suneeta Peres
Paperback. Near Fine Advance Uncorrected Proof. First novel tells the story of Mina growing up in the Antipodes.
Featured books from Magnus Berglund, Book Seller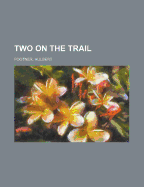 by Footner, Hulbert, Illustrated By W. Sherman Potts
$10.00

add to wishlist
Good+/No Dj. Illustrated boards are lightly soiled. Moderate wear on edges. Illustration is still bright. Attractive tree motif carried over on spine. Front hinge is showing but still tight. Pages are clean. Caption for the first illustration: "Look! " she cried. "Isn't it like the frontispiece to a book of adventure! "...Indeed!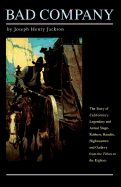 by Jackson, Joseph Henry
$12.00

add to wishlist
Hard Cover. Very Good/No Dj. First. Signed by Author. Nice clean copy. Bookplate on FEP. 15 page gallery of old photos and drawings of some of California's most famous bad guys.
---
The Man From Mesabi more books like this

by Lockwood, Sarah other copies of this book

Binding: Hardcover Publisher: Doubleday, 1955

Description: Very Good/Good. Book Club (BCE/BOMC). Jacket is worn and rubbed on edges and faded on spine. Red boards are square and binding is tight. Pages are clean. read more

A Loiterer in New York, Discoveries Made By a Rambler Through Obvious Yet Unsought Highways and Biways more books like this

by Henderson, Helen W. other copies of this book

Binding: Hardcover Publisher: George H. Doran, 1917

Description: Very Good/No Dj. Ex-Library. Green boards have gilt graphic of bridge and title. Spine is faded and worn on edges. Hinges loose but not torn and still intact and square. Pages clean. Black and white p hotos. Index. read more

Among the Fur Traders more books like this

by Otis, James, Illustrated By Frank T. Merrill other copies of this book

Binding: Hardcover Publisher: Philadelphia: Penn, 1925

Description: Hard Cover. Very Good/No Dj. Blue is flaking off boards, but little wear and still square. Binding is tight. Previous owner stamp and inscription on FEP. Pages clean. Frontis is only illustration. read more

Light and Sound, a Text-Book for Colleges and Technical Schools more books like this

by Franklin, Wm. S. And Barry McNutt other copies of this book

Binding: Hardcover Publisher: Macmillan, 1909

Description: Good/No Dj. Textbook. Dark boards worn through on corners and spine ends. Gilt still readable on spine. Previous owner sig on FEP in pencil. Page edges dusty but inside clean and binding is tight. Ill ustrated. Index. read more

The Little Lame Prince and His Traveling-Cloak more books like this

by Mulock, Miss, Illustrated By Anne Merrimam Peck other copies of this book

Binding: Hardcover Publisher: A. L. Burt

Description: Very Good/No Dj. Green boards with pasted on color illustration. Small spots worn through but boards are square. White staining or rubbing on back cover. 1919 inscription on FEP. Binding is tight and pages clean. Pretty illustrations by Peck. Color illustrations are blue, orange and black--others are black and white. 215 pgs. read more

Notes of a Trip Round the World more books like this

by Carnegie, Andrew other copies of this book

Binding: Hardcover Publisher: New York: , 1879

Description: Very Good/No Dj. Brown cloth with gilt and black design. Gilt is bright. Fraying on spine ends. Just wearing through on corners. Dark brown end papers. Price sticker on FEP. Small tear on top of FEP. Minor chipping to edges of brown end papers. Inside is clean and binding is tight. No names or marks inside. Gilt on top page edges. No publisher given. read more

The Golden Age more books like this

by Vidal, Gore other copies of this book

Binding: Softcover Publisher: Doubleday, 2000

Description: Paperback. Near Fine Advance Reading Copy. Due out 9/00. Historical novel covering 1939 to 1954. read more

Daniel, Esther and Jeremiah: the Additions more books like this

by Moore, Carey A. other copies of this book

Binding: Hardcover Publisher: Doubleday, 1984

Description: Near Fine/Near Fine. 6th Printing. Nice clean copy in mylar. Volume 44 in the Anchor Bible. Price clipped. read more

The Moon is Down more books like this

by Steinbeck, John other copies of this book

Binding: Hardcover Publisher: Viking, 1942

Description: Very Good/No Dj. Blue boards. Clean copy with previous owner book plate on FEP. read more
---