Search for books from Art Consulting: Scandinavia » advanced search
Search 4,527 books from this seller
Spotlight book from Art Consulting: Scandinavia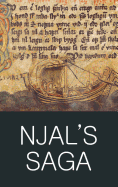 $14.50

add to wishlist
by Bayerschmidt, Carl F. And Lee M. Hollander
This is the best-loved Icelandic saga in both ancient and modern times. This book contains a brilliant characterization that is supplemented by lucid literary-historical descriptions of Germanic law as well as the conflicts between paganism and Christianity in the North., English, Year1955, Illust. B/W, Illust. Color, ISBN, Library of Congress No. 5411996, Code 4039. Hardbound, Slightly worn book jackets, Pages 388, Size 6"x 9" 7.
Featured books from Art Consulting: Scandinavia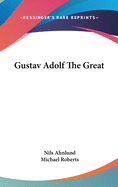 by Ahnlund, Nils
$19.50

add to wishlist
A 15th century prophecy averred that a series of disasters would end only when a golden lion emerged from the North to defeat the eagle of devastation. Gustavus Adolphus, with his flowing blond hair and unfailing courage, won the title "Lion of the North" among his countrymen, his allies, and his enemies. A symbol of armed Protestantism, he also presided over a synthesis of economic and administrative development that made Sweden a model of a well-governed and prosperous society., English, ...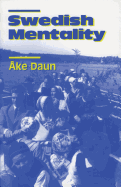 by Åke Daun
$29.50

add to wishlist
Why do some Swedes prefer to walk up stairs rather than share an elevator with their neighbor? Are Swedes truly shy, unemotional, melancholy, dour? In this book a respected ethnologist answers these questions and more by drawing upon statistics, interviews, folklore and proverbs., English, Year1996, Illust. B/W, Illust. Color1, ISBN 0271015022, Code 2124. Clothbound $59.50. Softbound, Not in perfect condition., Bibl. Index. Pages 236, Size 8 1/2"x5 1/2" 2.
---
Flicka, Dicka, Ricka Series more books like this

by Lindman, Maj other copies of this book

Binding: Softcover Publisher: Illinois 1996 Date published: 1995 ISBN-13: 9780807524985 ISBN: 0807524980

Description: Flicka, Ricka, and Dicka were three little girls who lived in Sweden. They had blue eyes and yellow curls, and they looked very much alike. Originally published in the U.S. in 1939, this series of treasured books created by Swedish author-artist Maj Lindman (1886-1972). Today's young readers will find the warm, wholesome stories of these busy, independent children immensely satisfying, while the wonderfully charming illustrations will be a joy for the entire family., English, Year1996, Illust. ... read more

Copenhagen Papers, the. an Intrigue more books like this

by Frayn, Michael And David Burke other copies of this book

Binding: Softcover Publisher: New York 2000

Description: This Tony Award-winning book concerns a 1941 meeting in the Nazi-occupied Danish capital Werner Heisenberg, head of the covert Nazi nuclear program, Neils Bohr, his former mentor. (After the war, Heisenberg was interned by the British for six months so the Allies might learn how far the German program had gotten-events also covered in the play. ) One day during the British run of Copenhagen, Frayn is presented with a package that contains a few faded pages (in barely legible German) that seem ... read more

Living Sea, the. Sea Life Along the Norwegian Coast

by Mortensen, Stein, Ed. Per Eide, Photographer other copies of this book

Binding: Hardcover Publisher: Norway 1997

Description: Neither a textbook nor a reference book, this book's intention is to convey a living impression of the coast and the oceans. It describes the fantastic life in the this hidden world. Through images and words, this extensive book gives the reader insight into how the diverse species have evolved, how they live, and how everything is interrelated. It emphasizes the importance of active management and shows the wealth of resources we can harvest from the sea-forever., English, Year1997, Illust. B ... read more

by Joyce, James other copies of this book

Binding: Softcover Publisher: Demark 1999

Description: From the time of his earliest writings and interest in theater Joyce aligned himself with the great Norwegian dramatist, Henrik Ibsen. In 1900 he wrote an essay on Ibsen's drama, and the following year he cited Ibsen in opposition to the lack of quality in the Irish theater. Two years later he again wrote on an early Ibsen play. By the mid 1930s, however, his attitude towards the master had somewhat changed, as he briefly satirized the characters of Ghosts. In his introduction, Dennis Phillips ... read more

Swedenborg Epic, the. the Life and Works of Emanuel Swedenborg more books like this

by Sigstedt, Cyriel Odhner other copies of this book

Binding: Hardcover Publisher: England 1981

Description: Here is a book on this Swedish man, who was first a scientist, then an anatomist, and finally a theologian. His recognition by the world in general has followed a similar pattern. His contemporaries saw him as a genius in science and invention, but it was not until much later that anatomists began to appreciate his contributions to the study of the human body. Swedenborg's achievments in the province of religion are not yet well known. They have always been recognized by a few but opinions as ... read more

Dear Danish Recipes more books like this

by Michelle Nagle Spencer other copies of this book

Binding: Softcover Publisher: Iowa No year

Description: In a handy spiral format with waterproof plastic cover, this book offers a multide of traditional Danish recipes, from split pea soup to herring salad, from apple stuffing for goose to open-faced sandwiches to Danish pastry and honey cakes., English, YearNo year, Illust. B/W23, Illust. Color1, ISBN, Code 2163. Softbound, In Pristine Condition, Pages 160, Size 3 1/2"x 5 1/2" 1. read more

Flintknapping. Making & Understanding Stone Tools more books like this

by John C. Whittaker other copies of this book

Binding: Softcover Publisher: Texas 1994

Description: Flintknapping, the making of stone tools, is an ancient craft enjoying a resurgence of interest among both amateur and professional students of prehistoric cultures. This is the most detailed handbook on flintknapping currently available, and the only one written from the archaeological perspective of interpreting stone tools as well as making them., English, Year1994, Illust. B/W339, Illust. Color1, ISBN 029279082X, Library of Congress No. 930.1'028'5-dc20 93-20729, Code 1572. Clothbound $85 ... read more

Story of Bing & Grøndahl Christmas Plates, the more books like this

by Pat Owen other copies of this book

Binding: Hardcover Publisher: Florida 1962

Description: "The Story of Bing & Grøndahl Christmas Plates" is a veritable storehouse of information on this famous collector's plate series. This book contains a true-color photograph and the story behind each yearly plate beginning 1895. Also included is infomation about Denmark, the legend of Christmas Plates, the Bing & Grøndahl Porcelain Factory, and much other background material. The book is loose-leaf so an additional page may be added each year as the new plate becomes available., English, ... read more

Stockholm En Resa I Tiden (Stockholm a Journey Through Time). Från Ett Sekel Till Ett Annat (From One Century to Another) more books like this

by Svante Björkum other copies of this book

Binding: Hardcover Publisher: Sweden 1998

Description: Documentary photos from the turn of the century from this Venice of the North are compared with the same urban views today, and with an astounding number of recognizable vistas and landmark streets, monuments, portals and even inner-city cottages. The picturesqueness of Stockholm is nothing new, and the quality of buildings in this maritime city has remained among the highest in Europe. Anyone who has visited Stockholm or studies its history will enjoy this book for the photos alone., Swedish, ... read more
---