Search for books from Art Consulting: Scandinavia Advanced Search
Search 4,655 books from this seller
Spotlight book from Art Consulting: Scandinavia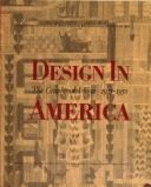 From the seat of American design important contributions were made in the fields of architecture by Eliel Saarinen, Charles Eames, Eero Saarinen, et. al., in addition to the now classic furniture, the interiors as well as many crafts exquisitely made in silver by Richard Thomas and Harry Bertoia; weavings by Loja Saarinen, Maija Andersson Wirde, Marianne Strengell and Jack Lenor Larsen; ceramics by Maija Grotell, Toshiko Takaezu and Harvey Littleton. The American commissions by the Swedish ...
Featured books from Art Consulting: Scandinavia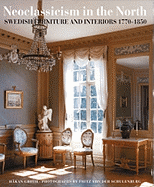 by
Groth, Håkan. Photography By Fritz Von Der Schulenburg
$49.50
From royal salons with exquisite Pompeian ornament to modest spatter-painted Biedermeier halls, this book opens the doors on an astonishing sequence of interiors which will come as a revelation to all but a few fortunate travelers. This publication traces the evolution of the Neoclassical style in Sweden, placing it in its wider European context, and explores each of the 20 houses and apartments and their history. Treasure houses of superb craftsmanship, a stimulus to contemporary decorators., ...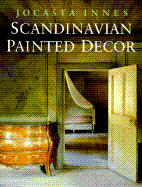 by
Innes, Jocasta
$95.00
Essays include: The Tree of Life: wood culture in Scandinavia. Paints and Pigments: The Scandinavian Palette. Painters and Clients. The Little Red House: Rosmålning. Painted Churches. Farms and Manors: Marbling, Spatter Painting, Faux Porphry. Castles and Palaces: Rococo Painted Paneling, Grisaille. Stately Homes: Wood Finishes. Painted Furniture: Wall Painting. A Gallery of Interiors: Sandemar, Haga Pavilion, Drottningholm Court Theatre, Steninge Manor, Tureholms Gård, Liselund, Hembygdsgården ...
---
An Architectural Present-7 Approaches more books like this

by Peter Davey And Marja-Riita Norri other copies of this book

Binding: Paperback Publisher: Finland 1990 Date published: 1990 ISBN-13: 9789519229676 ISBN: 9519229671

Description: Essays: Features of Finnish Architecture by Peter Davey; The Finnish Archipelago of Modern Architecture by Marja-Riita Norri; Project presentations and interviews with the architects of the exhibition: Kristian Gullichsen, Erkki Kairamo, Timo Vormala, Juha Leiviskä, Kari Järvinen, Timo Airas, Pekka Helin, Tuomo Siitonen, Käpy Paavillainen, Simo Paavilainen, Mikko Heikkinen, Markku Komonen and Georg Grotenfelt., Finnish/English, Year1990, Illust. B/W300, Illust. Color, ISBN 9519229671, Code 0030 ... Read More

Helsinki-an Architectural Guide more books like this

by Essays: Helsinki, A Historical And Architectural Survey By Otto I. Meurman; Postwar Construction In Helsinki By Kirmo Mikkola... other copies of this book

Edition: New edition Binding: Paperback Publisher: Finland 1990 Date published: 1998 ISBN-13: 9789511107620 ISBN: 9511107623

Description: This guide includes Helsinki, Espoo, Kauniainen and Vantaa. English. Chron. index. Index of Building Types. Index of Architects., English, Year1990, Illust. B/W302, Illust. Color37, ISBN 9511107623, Code 0042. Softbound, not in perfect condition, Bios. Index. Pages 196, Size 11"x 5" 4. Read More

History of Danish Architecture, a. more books like this

by Faber, Tobias, Prof. Of Arch other copies of this book

Binding: Hardcover Publisher: Denmark 1978 Date published: 1978 ISBN-13: 9788774290339 ISBN: 8774290339

Description: A comprehensive historical description of the development of Danish architecture, showing how it reflects the cultural, the technological and the economic development of the country., English, Year1978, Illust. B/W169, Illust. Color, ISBN 8774290339, Code 0069. Hardbound, In Pristine Condition, Index. Pages 316, Size 8 1/2"x 5 1/2" 1. Read More

Holscher, Knud & Khr a/S, Denmark: a Universal Aesthetic Experience (En Altomfattende Æstetiske Oplevelse). more books like this

by Marja-Riitta Norri And Maija Karkkainen, Eds other copies of this book

Binding: Paperback Publisher: Finland 1992 Date published: 1992 ISBN-13: 9789519229744 ISBN: 9519229744

Description: Knud Holscher and KHR familiarize us with some of their most important projects: Odense University Center, Copenhagen Airport, the Royal Theater rebuilding and expansion, Farum Swimming Pool--all in Denmark. Essay: Order in Expression: National Museum in Bahrein, Østerport Shopping Arcade, Copenhagen, Administration Building for Unicon Beton, Roskilde, Denmark. A place for creativity: the Danish Pavilion, Seville, Spain. One is in awe of these projects., English/ Finnish, Year1992, Illust. B ... Read More

Aalto, Alvar: a Critical Study more books like this

by Malcolm Quantrill other copies of this book

Binding: Paperback Publisher: New York 1989 Date published: 1990 ISBN-13: 9780941533355 ISBN: 0941533352

Description: A refreshing study of the career of the Finnish modern master, Alvar Aalto, whose mastery of technology and humanistic style led him, like Saarinen and Frank Lloyd Wright, to seek organic synthesis of structure with surroundings. This visually well-endowed survey of Aalto's background development to his later projects, proves an informative introduction for the general reader, as well as an invaluable resource for the specialist., English, Year1989, Illust. B/W262, Illust. Color8, ISBN ... Read More

Design Since 1945 more books like this

by Peter Dormer other copies of this book

Binding: Paperback Publisher: U.S.A. 1993 Date published: 1993 ISBN-13: 9780500202616 ISBN: 0500202613

Description: This book offers a viewpoint that is based on an understanding of the designer as a member of a team. Peter Dormer questions orthodoxies; defines with great clarity the contexts within which designers work; and surveys the wide range of postwar activity, including industrial and product design, graphics, furniture, textiles, kitchen utensils and tableware. Richly illustrated, examples of Olaf Backstrom the O-Series scissors for Fiskars, Finland; Jakob Jensen's design of domestic stereo ... Read More

Scandinavia Living Design more books like this

by Elizabeth Gaynor other copies of this book

Binding: Hardcover Publisher: New York 1987

Description: A beautiful and important book, Scandinavia radiates with the spirit of living design. Extraordinary landscape, a rigorous climate, extremes of light and dark-these factors and more have combined to determine the styles of life and to influence design in Scandinavia. A charming, warm and cozy home is the essence of Scandinavian home living., English, Year1987, Illust. B/W, Illust. Color368, ISBN 1566700091, Code 0147. Clothbound with Jacket, Not in perfect condition., Bibl. Index. Pages 255, ... Read More

Scandinavia-Ceramics & Glass in the Twentieth Century more books like this

by Esteve-Coll, Elizabeth, Dir. Victoria & Albert Museum And By J.V.G. Mallet other copies of this book

Binding: Paperback Publisher: New York 1990 Date published: 1997 ISBN-13: 9781851770717 ISBN: 1851770712

Description: A very comprehensive book on Scandinavian ceramics and glass with thorough accounts of contemporary as well as traditional artists from each of the 5 Nordic countries. A must for collectors. Richly illustrated., Year1990, Illust. B/W540, Illust. Color33, ISBN 1851770712, Code 0186. Softbound, In Pristine Condition, Location of Exhibition: Victoria & Albert Museum, Bio. Index. Pages 183, Size 11"x 9" 15. Read More

Aron Andersson Collection: European Xviith Century Porcelain more books like this

by Aron Andersson other copies of this book

Edition: Illustrated Binding: Hardcover Publisher: Sweden 1984 Date published: 1984 ISBN-13: 9789171002709 ISBN: 9171002707

Description: The mainly 18th century European porcelain collection shows us some of the most beautiful examples of handpainted fine china in the form of bowls, cups, plates and figurines. The collection includes Meissen china, other German, Austrian, Dutch, Italian and Spanish china, French china like Sevres, Belgian and Russian china from the 18th to the 19th centuries. Essays include Aron Andersson-a collecting scholar; European XVIIIth century porcelain; The Meissen factory in the time of Augustus the ... Read More
---