Search for books from Coastal Books » advanced search
Search 1,949 books, 1,799 movies, and 754 music items from this seller
Spotlight book from Coastal Books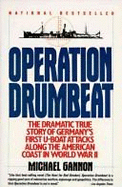 $6.95

add to wishlist
by Gannon, Michael
Very Good. 0060161558 HC/DJ in Very Good Condition. First Edition 10 9 8 7 6 5 4 3 2 1. DJ has light wear, not price clipped. Previous owner's name/address on half title page. Binding good, no lean.
Featured books from Coastal Books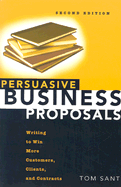 by Sant, Tom
$5.31

add to wishlist
Fine. 0814471536 Soft cover in near fine condition. Signed on title page by author. No other writing or markings.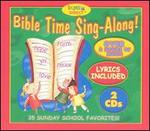 by Artists, Various
$4.00

add to wishlist
New. 779836223524 CD in New/Sealed Condition.
---
First World Flight more books like this

by Lane, Spencer other copies of this book

Binding: Hardcover Publisher: U S Press Date published: 2002 ISBN-13: 9780971011007 ISBN: 0971011001

Description: Fine. 0971011001 HC/DJ book in near fine condition. FIrst Edition. DJ has minimal wear. Binding is good. Has not been price clipped. Signed and dated by author with brief inscription. read more

Fly Fast...Sin Boldly more books like this

by Lear, William P. other copies of this book

Binding: Hardcover Publisher: Taylor Trade Publishing Date published: 2000 ISBN-13: 9781584970095 ISBN: 158497009X

Description: Fine. 158497009X HC/DJ book in near fine condition. Binding is good. First Edition-1 3 5 7 9 10 8 6 4 2. Price not clipped-$27.95 DJ has minimal wear. Signed and dated with a brief inscription by author. On top of text block there is a small 1/4" light stain. read more

Bogeys and Bandits: the Making of a Fighter Pilot more books like this

by Gandt, Robert other copies of this book

Binding: Hardcover Publisher: Viking Adult Date published: 1997 ISBN-13: 9780670867219 ISBN: 0670867217

Description: Very Good. 0670867217 HC/DJ book in very good condition. DJ has light wear. Binding is good. First Edition-1 3 5 7 9 10 8 6 4 2. Price has not been clipped-$22.95. Signed and dated with a brief inscription by author. read more

4342, A Vvvisv other copies of this item

Format: VHS TAPE Studio: Vision Video UPC: 1563643421

Description: New. 1563643421 VHS is New/Sealed. read more

condition:

Overall:

Available qty: 2

seller name and rating:

Coastal Books, FL, USA

Kings & Queens of England 2 [Vhs] more movies like this

England, Kings & Queens Of other copies of this item

Format: VHS TAPE Studio: Kultur Video Date: 2000 UPC: 032031706736

Description: New. 032031706736 VHS in New/Sealed Condition. read more

condition:

Overall:

seller name and rating:

Coastal Books, FL, USA

Break Up the Concrete more music like this

by Pretenders, The other copies of this item

Format: AUDIO CD Label: Artist First Date: 2008 UPC: 811771010095

Description: New. 811771010095 CD is New/Sealed. read more

condition:

Overall:

seller name and rating:

Coastal Books, FL, USA

by Marshak, Matt other copies of this item

Format: AUDIO CD Label: Nuance Music Group Date: 2009 UPC: 796873040174

Description: New. 796873040174 CD is New and Sealed. read more

condition:

Overall:

seller name and rating:

Coastal Books, FL, USA

St. Johns more music like this

by Hession; Wilkinson; Fell other copies of this item

Format: AUDIO CD Label: Ecstatic Peace Date: 2000 UPC: 769791207721

Description: Very Good. 769791207721 CD is in Very Good Condition. Case has light wear. read more

condition:

Overall:

seller name and rating:

Coastal Books, FL, USA

Developing Reading Versatility-10th-Annotated Instructor's Edition more books like this

by Adams, W. Royce other copies of this book

Binding: PAPERBACK Publisher: Thomson Wadsworth ISBN-13: 9781413029642 ISBN: 1413029647

Description: Good. 1413029647 Softcover in Good Condition. Cover has some wear. No markings. read more
---