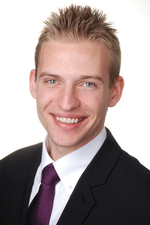 NewLondonCo
Here you will find the top sellers in movies, books and CDs from around the nation at unbeatable prices. We look forward to doing business with you!
Not only do we have the best prices around, but we will do research for you to get you the best deal on any book you want - even if its not currently listed! Feel free to also inquire about the latest coupons to take advantage of current deals!
E-mail NewLondonCo
Overall Seller Rating:
Alibris seller since November 2011
---
Search for movies from NewLondonCo Advanced Search
Search 47 books, 40 movies, and 40 music items from this seller
Spotlight movie from NewLondonCo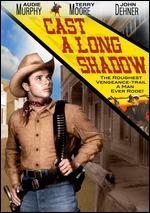 Audie Murphy; Terry Moore; John Dehner; James Best; Ann Doran. New. Run time: 82 mins. Language: English.
Featured movies from NewLondonCo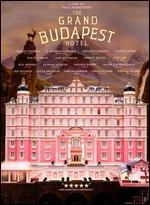 Wes Anderson
$15.99
Saoirse Ronan; Ralph Fiennes; Bill Murray; Tilda Swinton; Jeff Goldblum; Jason Schwartzman. New. Run time: 100 mins. Language: English.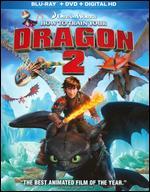 Dean DeBlois
$29.99
Jay Baruchel; Gerard Butler; America Ferrera; Jonah Hill; Christopher Mintz-Plasse; Craig Ferguson. New. Run time: 105 mins. Language: English.
---
E.T.: The Extra-Terrestrial [Anniversary Edition] [2 Discs] [Includes Digital Copy] [Blu-ray/DVD] more movies like this

Steven Spielberg other copies of this item

Format: Blu-Ray Date: 2012 UPC: 025192153716

Description: Henry Thomas; Dee Wallace; Peter Coyote; Robert MacNaughton; Drew Barrymore; Debra Winger. New. Run time: 115 mins. Language: English. Read More

condition:

Overall:

Available Qty: 10

Seller Name & Rating:

NewLondonCo, IL, USA

Lucy [Includes Digital Copy] [Blu-ray/DVD] more movies like this

Luc Besson other copies of this item

Format: Blu-Ray Studio: Universal Pictures Date: 2014 UPC: 025192234019

Description: Scarlett Johansson; Morgan Freeman; Choi Min-Sik; Amr Waked; Julian Rhind-Tutt. New. Run time: 89 mins. Language: English. Read More

condition:

Overall:

Available Qty: 9

Seller Name & Rating:

NewLondonCo, IL, USA

The Princess Bride [20th Anniversary Edition] more movies like this

Rob Reiner other copies of this item

Format: DVD Studio: 20th Century Fox Date: 2007 UPC: 027616806420

Description: Cary Elwes; Robin Wright; Mandy Patinkin; Chris Sarandon; Christopher Guest. New. Run time: 98 mins. Language: English. Read More

condition:

Overall:

Available Qty: 10

Seller Name & Rating:

NewLondonCo, IL, USA

Teenage Mutant Ninja Turtles more movies like this

Jonathan Liebesman other copies of this item

Format: DVD Studio: Paramount Pictures Date: 2014 UPC: 032429204912

Description: Megan Fox; Alan Ritchson; Pete Ploszek; Jeremy Howard; Johnny Knoxville; Noel Fisher. New. Run time: 101 mins. Language: English. Read More

condition:

Overall:

Available Qty: 10

Seller Name & Rating:

NewLondonCo, IL, USA

Frozen [Original Motion Picture Soundtrack] [Deluxe Edition] more music like this

by Original Soundtrack other copies of this item

Format: CD Label: Walt Disney Date: 2013 UPC: 050087299439

Description: Anderson-Lopez/Lope; Beck. New. Read More

condition:

Overall:

Available Qty: 10

Seller Name & Rating:

NewLondonCo, IL, USA

Disney Karaoke Series: Frozen [CD-G Compatible] more music like this

by Karaoke other copies of this item

Format: CD Label: Walt Disney Date: 2014 UPC: 050087307301

Description: Anderson-Lopez/Lope. New. Read More

condition:

Overall:

Available Qty: 10

Seller Name & Rating:

NewLondonCo, IL, USA

Guardians of the Galaxy: Awesome Mix, Vol. 1 more music like this

by Various Artists other copies of this item

Format: CD Label: Hollywood Date: 2014 UPC: 050087310851

Description: Ashford/Simpson; Bishop; Bowie; Carmen; Fowley/Jett; Gordy/Mizell/Perren; Gouldman/Stewart; Greenbaum; Holmes; James; Vegas;... New. Read More

condition:

Overall:

Available Qty: 10

Seller Name & Rating:

NewLondonCo, IL, USA

The Twilight Saga: New Moon [2 Discs] [Special Edition] more movies like this

Chris Weitz other copies of this item

Format: DVD Studio: Summit Entertainment Date: 2010 UPC: 025192058158

Description: Kristen Stewart; Robert Pattinson; Taylor Lautner; Ashley Greene; Rachelle Lefevre; Billy Burke. New. Run time: 130 mins. Language: English. Read More

condition:

Overall:

Available Qty: 10

Seller Name & Rating:

NewLondonCo, IL, USA

Crouching Tiger, Hidden Dragon [Blu-ray] more movies like this

Ang Lee other copies of this item

Format: Blu-Ray Date: 2010 UPC: 043396162235

Description: Chow Yun-Fat; Michelle Yeoh; Zhang Ziyi; Chang Chen; Sihung Lung; Cheng Pei-Pei. New. Run time: 119 mins. Language: Mandarin. Read More

condition:

Overall:

Available Qty: 10

Seller Name & Rating:

NewLondonCo, IL, USA
---