Natural History Books
Natural History Books is an independent, rare book retailer operating out of Iowa City, IA. The business is owned and operated by Noriko and Russell Ciochon. We specialize in rare and hard to find books in all areas of natural history especially ornithology, botany, evolutionary biology, whales and whaling, and great naturalists and their travels. Our latest acquisition is the marine mammal and whaling library of the late Micheal Newcomer.
All prices are net. We accept Visa, MasterCard, personal checks, or wire transfers for orders placed by phone or email. Payment must be in U.S. dollars. There is no sea mail from the US to any location; therefore the minimum cost of international shipping is $43. The final cost can vary depending on weight; the average cost for a single volume to Europe, Asia, Africa, and South America is $48.

Overall seller rating:
Alibris seller since October 2008
---
Search for books from Natural History Books » advanced search
Search 1,972 books from this seller
Spotlight book from Natural History Books
$100.00

add to wishlist
by Harrison, J.
Very good. pp. 304, 14 hand-colored plates. Later half calf over cloth with marbled endpapers, 8vo. Covers the period January 1834 to December 1834. Occasional browning to the frontis and end matter, some light offsetting from plates, the hand-colored plates are bright and clean, a near fine copy.
Featured books from Natural History Books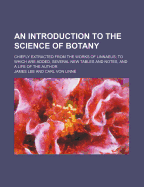 by Lee, J.
$75.00

add to wishlist
pp. xix, 580, engraved frontispiece, 12 hand-colored plates. Recent gilt-decorated cloth, 8vo. Fourth edition, corrected and enlarged. Some light foxing to the frontis matter, last two blank pages with detailed neat annotations in an old hand, a clean, very good copy.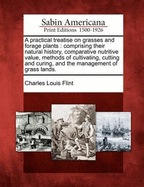 by Flint, C.L.
$15.00

add to wishlist
pp. iv, 236, frontis plate, 109 text illustrations (many are full-page). Orig. blind-stamped and gilt-decorated cloth, 8vo. From the library of S.L. Scofield with his signature and bookplate. First edition. Some wear to head and foot of the spine, note from previous owner about Scofield s bookplate is tipped in at front. Very good copy.
---
Cuban Ornithology more books like this

by Barbour, T. other copies of this book

Binding: Hardcover Publisher: Cambridge, MA, 1943

Description: Very good. pp. 144, 2 plts. Cloth, 4to. Memoirs of the Nuttall Ornithological Club, no. 9. An early work on the avifauna of Cuba. Bright, near fine copy. read more

The Birds of Tunisia, 2 Volumes, Complete more books like this

by Whitaker, J.I.S. other copies of this book

Binding: Hardcover Publisher: London: R.H. Porter, 1905. First edition

Description: Very good. pp. xxxii, 294; xviii, 410, 17 full pg plates-15 are handcolored after Gronvold, 2 photogravures, 1 color folding map. Original publisher's cloth, royal 8vo. Edition limited to 250 copies only. A history of the birds found in the regency of Tunis. Endpapers with some minor browning, bookplate of Duncan Robert Mackintosh on front endpaper, bottom outer corner of one volume with a slight bump, a bright, near fine set in the publisher's cloth binding. read more

Agricultural Botany: an Enumeration and Description of Useful Plants and Weeds, Which Merit the Notice, Or Require the Attention, of Americanagriculturalists more books like this

by Darlington, W. other copies of this book

Binding: Hardcover Publisher: Philadephia: J.W. Moore (and) New York: Mark H. Newman, 1847, 1st edition

Description: pp. lviii, [2], 270. Gilt-stamped contemporary half sheep over marbled boards, 8vo. Some rubbing to marbled boards, some occasional scattered foxing, a tight, very good copy. read more

Synoptical Flora of North America, Volume 1, Part 1 and 2, Volume 2, Part 1 (in 3 Volumes). more books like this

by Gray, A. other copies of this book

Binding: Hardcover Publisher: NY: American Book Co., 1895-1897; 1884; 1878, apparently all first editions

Description: pp. xv, 506; 474; 402. Publisher's original brown cloth, gilt lettered on the spine and later green cloth with gilt-lettering on spine, 4to. Vol. 1, Part 1 covers Polypetalae from the Ranunculaceae to the Polygalaceae; Vol. 1, Part 2 covers Caprifoliaceae to Compositae, Vol. 2, Part 1 covers Gamopetalae after Compositae. See Stafleu and Cowan, 2132. Some edge wear to two volumes in the original brown cloth, a few pages with some text-browning, otherwise a good to very good set. read more

Catalogue of the Fresh-Water Fishes of Africa in the British Museum, 4 Volumes, Complete more books like this

by Boulenger, G.A. other copies of this book

Binding: Hardcover Publisher: London: British Museum, 1909-1916, 1st edition

Description: pp. xi, 373, 270 text-figs; xii, 526, 382 text-figs; xii, 526, 351 text-figs; xxvii, 393, 195 text-figs. Early gilt-decorated brown cloth, lg 8vo. Profusely illustrated with 1200 fine line drawings. Originally from the library of H.A. Fehlmann, later from the library of Ernest R. Lachner with his hand-stamps on the endpapers. A fine copy. read more

Marine Mammals of the North-Western Coast of North America, Described and Illustrated Together With an Account of the American Whale-Fishery more books like this

by Scammon, C.M. other copies of this book

Binding: Hardcover Publisher: San Francisco, 1874, 1st edition

Description: pp. 319, v, 27 full pg b/w lithographs, + text-figs. Original brown cloth with gilt image of a seal on the front cover, lg 4to. A previous owner had a half leather, gilt-decorated solander case made to house the volume. From 1852 onward, Capt. Scammon surveyed the Northwest Coast for marine mammals especially whales. He is among the earliest to give full accounts of their habits. This volume is very scarce since much of the remaining stock was destroyed in a fire that broke out after the 1906 ... read more

Birds of the West Coast, Limited Edition, 2 Volumes, Complete more books like this

by Lansdowne, J.F. And Livingston, J.A. other copies of this book

Binding: Hardcover Publisher: Toronto: M. F. Feheley, 1976-1980, 1st edition

Description: pp. [1-10], 11-175, 53 full page color plates; [1-10], 11-167, 48 full page color plates, all from paintings by Lansdowne + 2 original lithographs that are each laid in at the front of each volume. Gilt-decorated full leather, marbled endpapers, t.e.g., in cloth-covered slipcase, folio. This special edition is limited to 300 numbered copies, each volume is signed by Lansdowne, this being no. 174. In addition, each volume has, loosely laid in at front, an original lithograph limited to 320 ... read more

The Rise of Birds: 225 Million Years of Evolution more books like this

by Chatterjee, S. other copies of this book

Binding: Hardcover Publisher: Baltimore: John Hopkins Univ. Press, 1997 Date published: 1997 ISBN-13: 9780801856150 ISBN: 0801856159

Description: pp. xvi, 312, 92+ text figs and maps. Cloth, DJ, 4to. First detailed, illustrated, and comprehensive review of the avian fossil record in a modern phylogenetic context. Fine (new) copy in fine DJ. read more

Notes on the Natural History of East Finmark more books like this

by Norman, A.M. other copies of this book

Binding: Softcover Publisher: London, 1905

Description: Very good. pp. 175 (approx), 8 full page plates. Orig. printed wraps, 8vo. From Annals and Magazine of Natural History, 1902-1905. Inscribed by the author to Professor Lilljeborg on the front wrap. Covers marine invertebrates and other natural history. Near fine. read more
---