Natural History Books
Natural History Books is an independent, rare book retailer operating out of Iowa City, IA. The business is owned and operated by Noriko and Russell Ciochon. We specialize in rare and hard to find books in all areas of natural history especially ornithology, botany, evolutionary biology, whales and whaling, and great naturalists and their travels. Our latest acquisition is the marine mammal and whaling library of the late Micheal Newcomer.
All prices are net. We accept Visa, MasterCard, personal checks, or wire transfers for orders placed by phone or email. Payment must be in U.S. dollars. There is no sea mail from the US to any location; therefore the minimum cost of international shipping is $43. The final cost can vary depending on weight; the average cost for a single volume to Europe, Asia, Africa, and South America is $48.

Overall seller rating:
Alibris seller since October 2008
---
Search for books from Natural History Books » advanced search
Search 1,934 books from this seller
Spotlight book from Natural History Books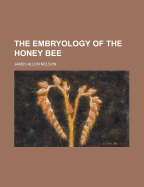 $80.00

add to wishlist
by Nelson, J.A.
Good. pp. [vi], 282, 15 full page b/w plates, 95 text-figures. Gilt-decorated green ribbed cloth, 8vo. Underlining to some pages; a bright, near fine copy.
Featured books from Natural History Books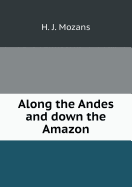 by Mozans, H.J.
$20.00

add to wishlist
pp. xx, 542, [ii, ads], 1 map, 29 photo-plates. Gilt-lettered blue cloth, 8vo. Exploration and natural history of the Amazon River basin. Faint foxing to the frontis matter, a bright, clean, very good copy.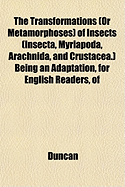 by Duncan, M.
$75.00

add to wishlist
Very good. pp. x, 491, 40 full page engraved plates, numerous text-figures. Ornately gilt-decorated and pictorial brown cloth, lg 8vo. Faint stain to outer edge of rear board, inner rear joint strengthened, a bright, clean, near fine copy.
---
How to Sex Cage Birds (British and Foreign). more books like this

by Butler, A.G. other copies of this book

Binding: Hardcover Publisher: London: The Feathered World, 1907

Description: pp. 176, 4 full page color plates by E.F. Bailey, numerous b/w photos and text-figures. Gilt-decorated red ribbed cloth, sm 8vo. A few spots on the front cover at the top, faint browning to endpapers, otherwise a tight, very good copy. read more

Audubon the Naturalist. a History of His Life and Time more books like this

by Herrick, F.H. other copies of this book

Binding: Hardcover Publisher: New York: Appleton-Century Company, 1938, 2nd edition

Description: pp. xc, 951, 101 photos, drawings and photogravures. Gilt-decorated blue cloth, t.e.g., 8vo. An authoritative biography of Aududon by this well-known zoologist. Gilt on spine is dull but title is still readable, a very good copy. read more

Reindeer on South Georgia: the Ecology of an Introduced Population more books like this

by Leader-Williams, N. other copies of this book

Binding: Hardcover Publisher: Cambridge: Cambridge University Press, 1988, 1st edition

Description: pp. xiv, 319, color frontis, numerous photos, maps and text-figures. Publisher's color pictorial boards (hardcover), lg 8vo. This detailed volume documents the ecological effects of the introduction of Norwegian reindeer to the sub-antarctic island of South Georgia. Fine copy. read more

West Indian Madreporarian Polyps more books like this

by Duerden, J.E. other copies of this book

Binding: Hardcover Publisher: Washington: Government Printing Office, 1902

Description: Very good. pp. 250, 25 plates, 18 text-figures. Original blind-stamped green pebble cloth, gilt-title on spine, 4to. National Academy of Sciences Memoirs, volume 8, no. 7. Ex-library from the Reading Public Museum with a call number on the spine, bookplate on the front endpaper, no other library marks, a bright, clean copy in near fine condition. read more

Monograph of West American Pyramidellid Mollusks more books like this

by Dall, W.H. other copies of this book

Binding: Hardcover Publisher: Washington: Government Printing Office, 1909

Description: Very good. pp. xii, 258, 30 black-and-white plates. Early red pebble cloth with gilt-lettering, 8vo. United Station National Museum Bulletin no. 68. Ex-library from the Reading Public Museum with a call number on the spine, bookplate on the front endpaper, name stamp on title page, no other library marks, a bright, clean copy in near fine condition. read more

The Crustacea of New Jersey more books like this

by Fowler, H.W. other copies of this book

Binding: Hardcover Publisher: Trenton: New Jersey State Museum, 1912

Description: Very good. pp. 650, 150 full page plates. Early black cloth, 8vo. Annual Report of the New Jersey State Museum for 1911. Ex-library from the Reading Public Museum with a call number on the spine, bookplate on the front endpaper, ink stamp on rear endpaper, no other library marks; slight bump to text block prior to being bound, a bright, clean copy in near fine condition. read more

A Catalog of the Fishes of the Island of Formosa, Or Taiwan, Based on the Collections of Dr. Hans Sauter more books like this

by Jordan, D.S. other copies of this book

Binding: Softcover Publisher: Pittsburgh: Carnegie Institute, 1909

Description: pp. 44, 21 plates, 29 text-figures. Original gray printed wrappers, sm folio. Memoirs of the Carnegie Museum, vol. 4, no. 4. Outer margins of the bottom front wrap and the first several pages have some marginal damp stains which do not affect the text, the remainder of the text and plates are bright and clean, small portion of bottom outer corner of front wrap is missing, otherwise a very good copy. read more

A Catalogue of the Collection of Birds Formed By the Late Hugh Edwin Strickland more books like this

by Salvin, O. other copies of this book

Binding: Hardcover Publisher: Cambridge: University Press, 1882, 1st edition

Description: pp. xvi, 652, 31. Publisher's gilt-lettered olive green cloth, lg 8vo. A catalogue of 6006 specimens of birds collected by Strickland or aquired from other collectors by Strickland during short life. Some of the best known ornithologists of the 19th century contributed to this vast collection such as Andersson, Baird, Blyth, Boys, Brandt, Gosse, Hodgson, Jerdon and Pertherick. Slight abrasion on spine, a tight, clean, very good copy. read more

The Larvae of the British Lepidoptera and Their Food Plants more books like this

by Wilson, O.S. other copies of this book

Binding: Hardcover Publisher: London: L. Reeve and Co., 1880

Description: Very good. pp. xxix, 367, 40 fine chromolithographic plates, each with a tissue guard. Contemporary half red morocco with 5 raised bands, elaborately gilt-decorated and tooled, over red cloth boards, t.e.g., richly marbled endpapers, sm 4to. Illustrated by Eleonora Wilson. Armorial book plate of original owner on front endpaper. A very attractive Victorian-period binding. Slight foxing to the first few pages of the text; a bright, near fine copy. read more
---