Posted June 5, 2014
Just in time for Father's Day, the MuSeekers have been busy of late adding lots of fresh exciting new content to our store! Some very tasty stuff of recent vintage, and some that's brand-spankin' new! From Decca comes a debut you won't want to....
---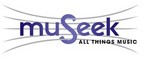 MuSeek
Specializing in hard-to-find recent classical CD titles and some rare New England books. Quality stuff, quickly shipped, from a shop that knows its business!
MuSeek and you shall find...a place to buy, sell, listen, enjoy, and PLAY!
E-mail MuSeek
Overall Seller Rating:
Alibris seller since November 2006
---
Search 33 books, 13 movies, and 480 music items from this seller
Spotlight music from MuSeek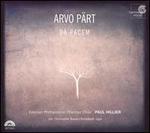 New in new packaging. Originally released: 2006. Factory sealed, in shrink wrap. We love this recording! And you get a great price on this brand new import due to a small tear in the shrink wrap with a scuff (about the size of a staple) on the bottom right corner of the back cover. Ships immediately. A miracle of a recording. "This stunning collection of short pieces by Arvo Pärt covers a 30 year period of the composer's output. The performances, by Paul Hillier, the Estonian Philharmonic ...
Featured music from MuSeek
by
Jorge Luis Prats (piano)
$10.99
Originally released: 2012. Stunning debut disc from legendary Cuban pianist. Check out the review from Arkivmusic: " When a pianist in his mid-fifties makes his Decca debut release, you can be sure that there is a story attached and that is certainly the case with the Cuban virtuoso Jorge Luis Prats Prats was a prodigiously talented young pianist in the early 1970s, studying in Moscow, Paris and Vienna, and winning the Marguerite Long Prize in 1977 (and, as a prize winner, even making a recital ...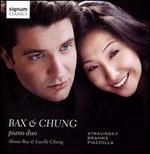 by
Bax & Chung
$10.99
New in new packaging. Originally released: 2013. Brand-new recording from one of the classical music world's official Kute Kouples (and, more to the point, fabulous pianists! ). Alessio Bax and Lucille Chung blaze through works by Stravinsky, Brahms, and Astor Piazzolla. Great music, great playing, in a factory-sealed production from the highly-regarded English label Signum Classics. More quality stuff from your friends at MuSeek-where we ship First Class in the US and always in protective ...
---
by Denyce Graves, mezzo-soprano; Warren Jones, piano; Clark Atlanta University Choir other copies of this item

Format: CD Label: NPR Classics Date: September 16, 1998 UPC: 637402000620

Description: Originally released: 1998. Factory sealed, in shrink wrap. Brand new. Ships immediately. First edition release of this coveted recording of Denyce Graves at the height of her career. A glorious collection of spirituals and hymns. Now rare, hard to find. An award-winning NPR production featuring Denyce Graves in full glorious voice. Read More

condition:

Media:

Cover:

Available Qty: 5

Seller Name & Rating:

MuSeek, VA, USA

by Vittorio Grigolo other copies of this item

Format: CD Label: Sony Classical Date: 2013 UPC: 888837863728

Description: New in new packaging. Originally released: 2013. Brilliant Italian Tenor Vittorio Grigolo's homage to sacred music, and his formative years as a member of the Vatican's renowned Sistine Chapel Choir. Includes a marvelous duet with Jackie Evancho of the holiday standard "O Holy Night." Brand new in factory shrink wrap. You get it for a bargain price thanks to the little perforated hole in the spine. We do same-day First Class shipping in the US-check out our 100% Customer Satisfaction rating! Read More

condition:

Media:

Cover:

Seller Name & Rating:

MuSeek, VA, USA

A Celebration more music like this

by John Williams / Boston Pops Orchestra other copies of this item

Format: CD Label: Decca Date: February 21, 2012 UPC: 028947835905

Description: Fine in fine packaging. 2 discs. Originally released: 2012. MuSeek-and Ye Shall Find! This is a fantastic 2-disc compendium of the great recordings John Williams made with "America's Orchestra"-the Boston Pops-in the 1980s, both as a conductor and composer. CD 1 is all film music, not just by Williams: Sure there's music from Star Wars, E.T., Superman, Raiders of the Lost Ark, and Close Encounters of the Third Kind. But there's also Henry Mancini's "Pink Panther" and Vangelis' "Chariots of ... Read More

condition:

Media:

Cover:

Seller Name & Rating:

MuSeek, VA, USA

by Lara St. John other copies of this item

Format: CD Label: Odyssey/Sony Classical Date: May 25, 2004 UPC: 827969302224

Description: Originally released: 2003. Factory sealed. In shrink wrap. Ships immediately. The Bach album people love to hate. A curiosity for sure. Eisler writes, "Two things must be said immediately: (1) Lara St. John is a spectacular violinist and (2) any resemblance between the music on this disc and that of J.S. Bach is largely incidental." Read More

condition:

Media:

Cover:

Seller Name & Rating:

MuSeek, VA, USA

Dominant Curve more music like this

by Brooklyn Rider, Justin Messina (electronics), Kojiro Umezaki (shakuhachi), Kojiro Umezaki (electronics) other copies of this item

Format: CD Label: In a Circle Date: 2010 UPC: 707541186094

Description: New in new packaging. Originally released: 2010. New; factory sealed. Ships immediately. Born out of a desire to use the rich medium of the string quartet as a vehicle for communication across a large cross section of history and geography, Brooklyn Rider is equally devoted to the interpretation of existing quartet literature and to the creation of new music for their medium. Read More

condition:

Media:

Cover:

Seller Name & Rating:

MuSeek, VA, USA

by Simon Mayor other copies of this item

Format: CD Label: Acoustics Records Date: 1998 UPC: 5020737000352

Description: Originally released: 2001. Factory sealed. In shrink wrap. Ships immediately. Top left corner of jewel case is cracked. Discount applied. Such an attractive recording! Traditional Irish and Scottish tunes arranged by Mayor. Read More

condition:

Media:

Cover:

Seller Name & Rating:

MuSeek, VA, USA

by Vladimir Ashkenazy (piano) other copies of this item

Format: CD Label: Decca Date: 2010 UPC: 028947821632

Description: Originally released: 2010. Factory sealed. In shrink wrap. Why the great price on this gem? Its a promo copy, so there's a small hole drilled in top left corner of the back of jewel case. Ships immediately. Read More

condition:

Media:

Cover:

Seller Name & Rating:

MuSeek, VA, USA

Chopin: The Masterpieces for Piano, Vol. 1 more music like this

by Alfred Brendel (piano), Jeanne-Marie Darré (piano) other copies of this item

Format: CD Label: Artemis Classics Date: 2003 UPC: 699675118723

Description: Originally released: 2003. 2 discs. Factory sealed and in shrink wrap. Why the enormous discount on this exceptional and exceptionally rare CD that normally retails for $400 to $600? This is a promo copy direct from Vanguard so there is a small notch cut in the spine of the jewel case. Otherwise, it's in pristine condition. Ships immediately and with great care taken to protect it. Read More

condition:

Media:

Cover:

Seller Name & Rating:

MuSeek, VA, USA

by Aaron Brock other copies of this item

Format: CD

Description: Originally released: 2007. Factory sealed, in shrink wrap. Ships immediately. Fabulous price on this recording. One to discover if you don't know his playing. He died tragically young (age 31). His kind, generous spirit and intense talent are audible in these gems of the guitar repertoire as well in hisown composition. (Domeniconi: Koynbaba; Rodrigo: Fandango, Passacaglia, Zapateado; Brock: Toccata a Leo Brouwer; Bach: Suite BWV 997; Barrios Mangore, Un Sueno en la Floresta. ) Read More

condition:

Media:

Cover:

Seller Name & Rating:

MuSeek, VA, USA
---