Search for books from Apollo Books Advanced Search
Search 7,991 books and 1 music item from this seller
Spotlight book from Apollo Books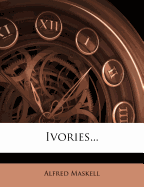 Very Good in Very Good dust jacket. Hardcover. 8vo. Tuttle. 1966. 551 pgs. First Edition/First printing. DJ in VG shape with some shelfwear present to the DJ. No ownership marks present. Text is clean and free of marks, binding tight and solid, boards clean with no wear present. 278, 690; 8vo 8"-9" tall; 551 pages.
Featured books from Apollo Books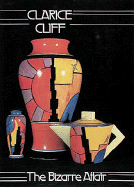 by
Griffin, Leonard
$29.95
Very Good. Trade PB. Folio. 1989. Abrams. 79 pgs. 80 full color illustrations of potters bold, bright, geometric designs + some 75 black & white. Wrappers lightly worn. Book is free of ownership marks. Text is clean and free of marks. Binding tight and solid. All photos sent upon request. Bx-68; 0.38 x 14.69 x 10.6 Inches; 79 pages.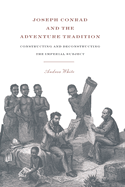 by
White, Andrea
$29.95
Good. Hardcover. 8vo. Cambridge University Press. 1993. 245 pages. Ex-lib item with typical marks (pocket and library stamps present). NO DJ. Discard stamps present on the page sides. Boards are lightly worn with some rounding to the corners and some shelfwear marks to the extremities. Text is clean and free of marks. Binding is tight and solid. 732; Ex-Library; 0.9 x 9.1 x 5.9 Inches; 245 pages.
---
Confessions of a Dangerous Mind more books like this

by Barris, Chuck other copies of this book

Edition: First Edition; First Printing Binding: Hardcover Publisher: St Martins Press, Bx142 Date published: 1984 ISBN-13: 9780312162146 ISBN: 0312162146

Description: Very Good in Very Good dust jacket. Hardcover. 8vo. St. Martins. 1984. 240 pgs. Signed on the FFEP with a personal note about the movie by Chuck Barris (evidently it was optioned in 1990...). DJ in G+ shape with shelfwear, rubbing present to the DJ especially around the extremitites. Text is clean and free of marks, binding tight and solid, boards clean with no wear present. Bx142; 8vo 8"-9" tall; 240 pages; Signed by Author. Read More

condition:

Book:

Seller Name & Rating:

Apollo Books, NY, USA

Grenzwege Holzschnitte Und Objekte more books like this

by Korsig, Bodo other copies of this book

Binding: Hardcover Publisher: Galerie Am Fischmarkt, 761 Date published: 1997 ISBN-13: 9783930866113 ISBN: 3930866110

Description: Very Good. Hardcover. 4to. Oblong. Galerie am Fischmarkt (1997). 95 pgs. INSCRIBED BY BODO on the rear of the FFEP. No DJ as issued/pictoral boards. Text in German and English. Text is clean and free of marks. Binding tight and solid. No wear present to the boards. 761; 4to 11"-13" tall; 95 pages; Signed by Author. Read More

condition:

Book:

Seller Name & Rating:

Apollo Books, NY, USA

Stress Corrosion Research more books like this

by Arup, H. & R.N. Parkins other copies of this book

Binding: Hardcover Publisher: Springer, 733 Date published: 1979 ISBN-13: 9789028606470 ISBN: 9028606475

Description: Good. Hardcover. 8vo. Springer Verlang. 1979. 279 pgs. NATO science series. Ex-lib item with typical marks (pocket and library stamps present). DJ in excellent shape. Boards are in good shape, with a small bit of tape residue present. Text is clean and free of marks. Binding tight and solid. 733; NATO Science Series E: ; Ex-Library; 279 pages. Read More

condition:

Book:

Seller Name & Rating:

Apollo Books, NY, USA

One Man Tango more books like this

by Quinn, Anthony & Daniel Paisner other copies of this book

Edition: First Edition; First Printing Binding: Hardcover Publisher: Harper Collins, 520 Date published: 1995 ISBN-13: 9780060183547 ISBN: 0060183543

Description: Very Good in Very Good dust jacket. Hardcover. 8vo. Harper Collins. 1995. 388 pgs. First Edition/First printing. Signed and inscribed by Quinn on the FFEP. DJ in excellent shape, unclipped and with no tears present. Previous owner's mark on the FFEP. Text is clean and free of marks, binding tight and solid, boards clean with no wear present. 520; 1.5 x 9.75 x 6.5 Inches; 388 pages; Signed by Author. Read More

condition:

Book:

Seller Name & Rating:

Apollo Books, NY, USA

Revolutionary Grenada a Study in Political Economy more books like this

by Pryor, Frederic L. other copies of this book

Binding: Hardcover Publisher: Praeger Publishers, 730 Date published: 1986 ISBN-13: 9780275921552 ISBN: 0275921557

Description: Good. Hardcover. 8vo. Praeger Publishers. 1986. 415 pgs. Ex-lib item with typical marks (pocket and library stamps present). No DJ as issued. Boards lightly worn. Text is clean and free of marks. Binding tight and solid. Photos sent upon request. 730; Ex-Library; 8vo 8"-9" tall; 415 pages. Read More

condition:

Book:

Seller Name & Rating:

Apollo Books, NY, USA

Georgina Von Etzdorf more books like this

by Yusuf, Nilgin other copies of this book

Edition: First Edition; First Printing Binding: Hardcover Publisher: Thames & Hudson Ltd, 725 Date published: 1998 ISBN-13: 9780500018590 ISBN: 0500018596

Description: Very Good in Very Good-dust jacket. Hardcover. 8vo. Thames and Hudson. 64 pgs. 1998. DJ in VG shape with light shelfwear present to the DJ. No ownership marks present. Text is clean and free of marks, binding tight and solid, boards clean with no wear present. Photos sent upon request. 725; The Cutting Edge; 0.55 x 8.58 x 8.35 Inches; 64 pages. Read More

condition:

Book:

Seller Name & Rating:

Apollo Books, NY, USA

by Saunders, Corinne other copies of this book

Binding: Hardcover Publisher: Wiley-Blackwell, 741 Date published: 2002 ISBN-13: 9780631217114 ISBN: 0631217118

Description: Very Good. Hardcover. 8vo. Blackwell. 2002. 356 pgs. No DJ as issued/Pictoral boards. No ownership marks present. Text is clean and free of marks, binding tight and solid, boards clean with no wear present. 741; Blackwell Guides to Criticism; 0.46 x 7.64 x 5.48 Inches; 356 pages. Read More

condition:

Book:

Seller Name & Rating:

Apollo Books, NY, USA

Strongman Vintage Photos of a Masculine Icon more books like this

by Mainardi, Robert other copies of this book

Binding: Hardcover Publisher: Council Oak Books, Bx-16 Date published: 2001 ISBN-13: 9781571781017 ISBN: 1571781013

Description: Very Good in Very Good dust jacket. Hardcover. 4to. Council Oak books. 2001. 112 pgs. DJ in excellent shape, unclipped and with no tears present. No ownership marks present. Text is clean and free of marks, binding tight and solid, boards clean with no wear present. BX-16; 0.62 x 8.36 x 8.32 Inches; 112 pages. Read More

condition:

Book:

Seller Name & Rating:

Apollo Books, NY, USA

Folk-Tales of Salishan and Sahaptin Tribes more books like this

by Boas, Franz other copies of this book

Binding: Hardcover Publisher: Kraus Reprint, 735 Date published: 1969

Description: Good. Hardcover. 8vo. Kraus Reprint Services. 1969. 205 pgs. Reprint of the original American Folk Lore society text from 1917. 205 pgs. Ex-lib item with typical marks (pocket and library stamps present). Discard stamps present on the page sides. NO DJ. Boards are lightly worn with some rounding to the corners and some shelfwear marks to the extremities. Text is clean and free of marks. Binding is tight and solid. 735; American Folklore Society. Memoirs; Ex-Library; 8vo 8"-9" tall; 205 pages. Read More

condition:

Book:

Seller Name & Rating:

Apollo Books, NY, USA
---