Search for books from More Than Words » advanced search
Search 22,328 books, 1,368 movies, and 2,078 music items from this seller
Spotlight book from More Than Words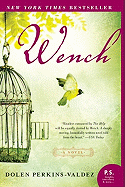 $2.95

add to wishlist
by Dolen Perkins-Valdez
Acceptable. The book is a readable copy showing signs of wear and the pages are intact. The cover may have some creases or minor tears. The dust jacket (if applicable) may be missing. The book may be an ex-library book. The book may contain: a publisher remainder mar.
Featured books from More Than Words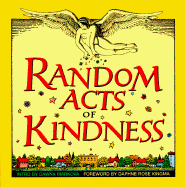 by Conari Press
$0.99

add to wishlist
Good.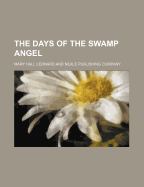 by Mary Hall Leonard
$30.00

add to wishlist
Good. Maroon cloth hardcover with gilt lettering to spine and front cover. Minor wear head and tail of spine as well as corners. Overall good condition with crisp pages and a square spine. Collectible-Good All orders guaranteed and ship within 24 hours. Your purchase supports More Than Words, a nonprofit job training program for youth, empowering youth to take charge of their lives by taking charge of a business.
---
Sparrow the Tramp more books like this

by Lily F. Wesselhoeft other copies of this book

Binding: Hardcover

Description: Good. Red cloth hardcover with minor wear to corners and head and tail of spine. Cashier tag tipped in on front paste down. Personalized on half title page. Overall good condition with crisp pages and a square spine. Collectible-Good All orders guaranteed and ship within 24 hours. Your purchase supports More Than Words, a nonprofit job training program for youth, empowering youth to take charge of their lives by taking charge of a business. read more

A Single Gentleman more books like this

by Timothy Thistle other copies of this book

Binding: Hardcover

Description: Good. Green cloth hardcover with gilt to front cover as well as gilt lettering to spine. Minor wear to corners and head and tail of spine. Personalized on first blank. Overall good condition with crisp pages and a square spine. Collectible-Good All orders guaranteed and ship within 24 hours. Your purchase supports More Than Words, a nonprofit job training program for youth, empowering youth to take charge of their lives by taking charge of a business. read more

Will O' the Wasp more books like this

by Robert Cameron Rogers other copies of this book

Binding: Hardcover

Description: Good. Red cloth hardcover in good condition. Some discoloration to spine. Minor wear to corners and head and tail of spine. Gift inscription on front free end paper. Overall good condition with crisp pages and a square spine. Collectible-Good All orders guaranteed and ship within 24 hours. Your purchase supports More Than Words, a nonprofit job training program for youth, empowering youth to take charge of their lives by taking charge of a business. read more

Classical Education in Britain 1500-1900 more books like this

by M. L. Clarke other copies of this book

Binding: Hardcover

Description: Good. Teal cloth hardcover with gilt lettering to spine. Dust jacket is in good condition with minor wear to corners and minor chipping to head and tail of spine. Overall good condition with crisp pages and a square spine. Collectible-Good All orders guaranteed and ship within 24 hours. Your purchase supports More Than Words, a nonprofit job training program for youth, empowering youth to take charge of their lives by taking charge of a business. read more

Santo Domingo, Past and Present; With a Glance at Hayti more books like this

by Samuel Hazard other copies of this book

Binding: Hardcover

Description: Good. Green bonded leather hardcover with gilt lettering to spine and front cover. Slipcase has green bonded leather sides and grey paperboard covers. Overall good condition with crisp pages and a square spine. Collectible-Good All orders guaranteed and ship within 24 hours. Your purchase supports More Than Words, a nonprofit job training program for youth, empowering youth to take charge of their lives by taking charge of a business. read more

Memories of a Giant: Eulogies in Memory of Rabbi Dr. Joseph B. Soloveitchik (Rabbi Soloveitchik Library, Vol. 1) more books like this

by Bierman, Michael other copies of this book

Binding: Hardcover Publisher: Urim Publications Date published: 2007 ISBN-13: 9789657108505 ISBN: 9657108500

Description: Good. Black paperboard hardcover with a good dust jacket. Dust jacket has minor wear to corners, head and tail of spine, and two small tears on cover. Overall good condition with crisp pages and a square spine. The book has been read but is still in clean condition. The pages are intact and readable; the dust jacket (if applicable) is included. The cover is not creased nor torn. The book may contain: publisher remainder mark on an outside edge, a spine showing s All orders guaranteed and ship ... read more

The Seven Songs of Merlin (Lost Years of Merlin) more books like this

by Barron, T. A. other copies of this book

Publisher: Philomel Books Date published: 1997 ISBN-13: 9780399230196 ISBN: 039923019X

Description: Good. read more

Jack of Kinrowan: Jack the Giant-Killer and Drink Down the Moon more books like this

by De Lint, Charles other copies of this book

Binding: Softcover Publisher: St. Martins Press-3pl Date published: 2000 ISBN-13: 9780312869595 ISBN: 0312869592

Description: Good. read more

The Green Book: the Everyday Guide to Saving the Planet One Simple Step at a Time more books like this

by Elizabeth Rogers, Thomas M. Kostigen other copies of this book

Publisher: Three Rivers Press (CA) Date published: 2007 ISBN-13: 9780307381354 ISBN: 0307381358

Description: Good. read more
---