minsthins
We are liquidators always coming across fabulous deals
We have been in the liquidation business over 30 years and maintain our own website at www.minsthins.com as well with many other items
E-mail minsthins
Overall Seller Rating:
Alibris seller since March 2013
---
Search for movies from minsthins Advanced Search
Search 2,020 books, 2,441 movies, and 1,079 music items from this seller
Spotlight movie from minsthins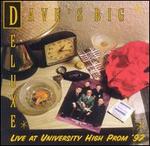 Originally released: 1997. Track Listing 1. Little L.A. 2. Old Pueblo Swing 3. It's OK to Be Ska 4. Left & Right 5. Fat
Featured movies from minsthins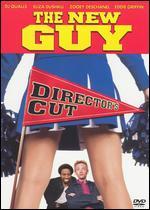 Edward Decter
$1.06
D.J. Qualls, Eliza Dushku, Zooey Deschanel, Lyle Lovett, Jerod Mixon, Eddie Griffin. Run time: 88 mins. Aspect ratio: 1.85: 1. Originally released: 2002. Language: English. This is a previously viewed DVD Movie synopsis THE NEW GUY is an energetic, sweet-natured comedy that gleefully discombobulates the unfortunate social class system that has plagued high schools since the beginning of time. Teenager Dizzy Harrison (DJ Qualls) is the laughing stock of Texas' Rocky Creek High School. But his ...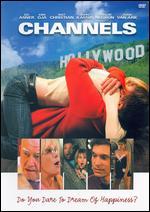 Nat Christian
$1.00
Ed Asner, Kim Oja, Nat Christian, Taylor Negron, John Kassir. Run time: 107 mins. Originally released: 2008. Language: English. Writing on disc Starring Ed Asner (MARY TYLER MOORE, ELF) and Joan Van Ark (KNOTS LANDING, THE YOUNG AND THE RESTLESS), CHANNELS tells the story of a Hollywood producer whose dream becomes reality when a deceased soap opera character comes to life in his living room.
---
by Colby O'Donis other copies of this item

Format: CD Label: Geffen Date: May 20, 2008 UPC: 602517694248

Description: Originally released: 2008. Punched bar code Track Listing 1. What You Got-(featuring Akon) 2. Sophisticated Bad Girl 3. She Wanna Go-(featuring Paul Wall) 4. Let You Go 5. Don't Turn Back 6. Under My Nose 7. Take You Away-(featuring Lil' Romeo) 8. Natural High-(featuring T-Pain) 9. Saved You Money 10. Thinking Bout Ya 11. Tell Me This 12. Game For You 13. Follow You 14. The Difference 15. Hustle Man Read More

condition:

Media:

Cover:

Seller Name & Rating:

minsthins, NY, USA

A Natural Woman & Other Hits more music like this

by Aretha Franklin other copies of this item

Format: CD Label: Rhino Date: 1997 UPC: 081227792725

Description: Very good in very good packaging. Originally released: 1997. Read More

condition:

Media:

Cover:

Seller Name & Rating:

minsthins, NY, USA

Rollerball more movies like this

John McTiernan other copies of this item

Format: DVD Studio: MGM Date: June 18, 2002 UPC: 027616869982

Description: Chris Klein, Jean Reno, LL Cool J, Rebecca Romijn, Naveen Andrews. Run time: 98 mins. Aspect ratio: 2.35: 1/1.33: 1. Originally released: 2002. Language: English. It's the year 2005; the new sport of Rollerball is hugely popular in the unstable, ex-Soviet republics of South Asia. Marcus Ridley (LL Cool J) invites NHL-hopeful Jonathan Cross (Chris Klein) to join him playing for the Zhambel Horsemen, in Kazahkstan. The highly paid Marcus and Jonathon are teamed with low-paid locals, who are ... Read More

condition:

Media:

Cover:

Seller Name & Rating:

minsthins, NY, USA

Short Flight to a Distant Star more music like this

by Neil Cavanagh other copies of this item

Format: CD Label: Kindred Rhythm Date: September 11, 2007 UPC: 188666000258

Description: Originally released: 2007. Defaced Bar Code Track Listing 1. Time to Sleep 2. Our Day Will Come 3. The Spirit of '76 4. Lonesome Child 5. The Man Who Died 6. Never Be Too Soon 7. Well Well Well 8. Walking in Space 9. Forgiveness 10. Open the Sky 11. The Kiss 12. I Know I've Been Letting You Down 13. Goodbye 14. Curtain Call Read More

condition:

Media:

Cover:

Seller Name & Rating:

minsthins, NY, USA

Far from Heaven more movies like this

Todd Haynes other copies of this item

Format: DVD Studio: Universal Studios Date: April 1, 2003 UPC: 025192245626

Description: Julianne Moore, Dennis Quaid, Dennis Haysbert, Patricia Clarkson, Viola Davis. Run time: 107 mins. Aspect ratio: 1.85: 1. Originally released: 2002. Language: English. Former Rental The model marriage of Frank (Dennis Quaid) and Cathy Whitaker (Julianne Moore) in 1950s Hartford is depicted in television ads, and a magazine features photographs of Cathy as a model homemaker and citizen. Yet, behind the curtains of their dream home, Cathy and Frank hide scandalous secrets. Frank has been ... Read More

condition:

Media:

Cover:

Seller Name & Rating:

minsthins, NY, USA

by S Club 7 other copies of this item

Format: CD Label: Interscope Date: April 11, 2000 UPC: 731454310321

Description: Originally released: 2000. Track Listing 1. Bring It All Back 2. You're My Number One 3. Two in a Million 4. S Club Party 5. Everybody Wants Ya 6. Viva la Fiesta 7. Gonna Change the World 8. I Really Miss You 9. Friday Night 10. It's a Feel Good Thing 11. Hope for the Future Read More

condition:

Media:

Cover:

Seller Name & Rating:

minsthins, NY, USA

Blood Sweat & Towers more music like this

by Towers of London other copies of this item

Format: CD Label: TVT Date: August 1, 2006 UPC: 016581273023

Description: Originally released: 2006. defaced bar code on outer box only Track Listing 1. I'm a Rat 2. Air Guitar 3. Kill the Pop Scene 4. Beaujolais 5. F**k It Up-(Acoustic Version) 6. King 7. Good Times 8. On a Noose 9. Start Believing 10. Northern Lights 11. I Lose It-(Bonus Track) 12. F**k It Up 13. How Rude She Was 14. Son of a Preacher-(Bonus Track) 15. Seen It All 16. Air Guitar 17. F**k It Up Read More

condition:

Media:

Cover:

Seller Name & Rating:

minsthins, NY, USA

Brand New Day more music like this

by Sting other copies of this item

Format: CD Label: A&M Date: September 28, 1999 UPC: 606949044329

Description: Originally released: 1999. Although new item has a punched case # Song Title Time 1) Thousand Years, A 2) Desert Rose-(Arabic) 3) Big Lie, Small World 4) After the Rain Has Fallen 5) Perfect Love...Gone Wrong-(French) 6) Tomorrow We'll See 7) Prelude to the End of the Game 8) Fill Her Up 9) Ghost Story 10) Brand New Day Read More

condition:

Media:

Cover:

Seller Name & Rating:

minsthins, NY, USA

August Evening more movies like this

Chris Eska other copies of this item

Format: DVD Studio: Maya Date: January 13, 2009 UPC: 812034010159

Description: Pedro Castaneda, Veronica Loren, Abel Becerra, Walter Perez, Sandra Rios. Run time: 141 mins. Aspect ratio: 1.33: 1. Originally released: 2008. Languages: Spanish, English. Movie synopsis In this contemplative drama, an illegal immigrant named Jaime (newcomer Pedro Castaneda) bonds with his son's widow, Lupe (Veronica Loren, making her film debut), even though a change is coming that will separate them. This earthy, quiet film from writer/director Chris Eska picked up the John Cassavetes ... Read More

condition:

Media:

Cover:

Seller Name & Rating:

minsthins, NY, USA
---