Search for books from Michener & Rutledge Bookseller Advanced Search
Search 27,505 books from this seller
Spotlight book from Michener & Rutledge Bookseller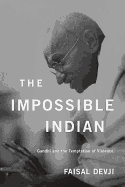 Very Good+ in Very Good+ dust jacket. 9780674066724. Text in clean and tight; 9 X 6 X 1 inches; 224 pages.
Featured books from Michener & Rutledge Bookseller by
Morettini, A., E. Baldini, F. Scaramuzzi And L. Mittempergher
$175.00
Very Good in Poor dust jacket. Oversize hardcover: text clean and solid; heavily torn dust jacket; in Italian; 4to 11"-13" tall; 412 pages.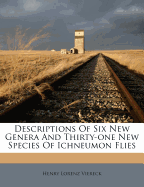 by
Viereck, Henry Lorenz
$6.00
Fair. Paperback: wear & soiling to covers, otherwise text clean and solid; Proceedings of the United States National Museum; Vol. 1812; 173-196 pages.
---
Descriptions of One New Family, Eight New Genera, and Thirty-Three New Species of Ichneumon-Flies more books like this

by Viereck, Henry Lorenz other copies of this book

Binding: Paperback Publisher: Government Printing Office Date published: 1912

Description: Fair. Paperback: worn and soiled covers, otherwise text clean and solid; Proceedings of the United States National Museum; Vol. 1942; 575-593 pages. Read More

Contributions to Our Knowledge of Bees and Ichneumon-Flies, Including the Descriptions of Twenty-One New Genera and Fifty-Seven New Species of Ichneumon-Flies more books like this

by Viereck, H. L other copies of this book

Binding: Paperback Publisher: Government Printing Office Date published: 1912

Description: Fair. Paperback: wear and soiling to covers, otherwise text clean and solid; Proceedings of the U.S. National Museum; Vol. 1920; 613-648 pages. Read More

N.C. Wyeth Catalogue Raisonne of Painting, 2 Volumes, Boxed more books like this

by Podmaniczky, Christine Bauer other copies of this book

Binding: Hardcover Publisher: Scala Publishers Date published: 2008 ISBN-13: 9781857594782 ISBN: 1857594789

Description: As New in As New dust jacket. 1857594789. 2 Volumes, Boxed; 3.6 x 13.4 x 11.7 Inches; 920 pages. Read More

Die Aegyptische Pflanzensaule Ein Kapitel Zur Geschichte Des Pflanzenornaments more books like this

by Borchardt, Ludwig other copies of this book

Binding: Hardcover Publisher: Verlag Von Ernst Wasmuth Date published: 1897

Description: Poor with no dust jacket. Published 1897, very worn covers, usual ex-library marks, broken hinge, title page detached; otherwise text clean, solid, reading condition; no dust jacket; Ex-Library; 8vo 8"-9" tall; 58 pages. Read More

Arabs of Central Iraq Their History, Ethnology, and Physical Characters more books like this

by Field, Henry; Arthur Keith (Intro) other copies of this book

Binding: Hardcover Publisher: Field Museum Date published: 1935

Description: Good+ with no dust jacket. Rebound wraps; usual ex-library marks, some wear and soiling to covers, otherwise text clean and tight; no dust jacket; Field Museum of Natural History Anthropology, Memoirs, Volume IV; Ex-Library; 8vo 8"-9" tall; 474 pages. Read More

The Dragon-Fly, Or Reactive Passive Locomotion. a Vacuum Theory of Aerial Navigation, Based on the Principle of the Fan-Blower. to Which is Appended Some Remarks on Water and Its Navigation. By a Disciple of Bacon more books like this

by Hyatt, Thaddeus other copies of this book

Binding: Hardcover Publisher: Charles Wittingham and Co., Chiswick Press, Tooks Court, Chancery Lane Date published: 1882

Description: Fair with no dust jacket. Authors Note: "This edition, which consists of a few hundred copies, is printed with a view mainly to private distribution. " Inscribed by the author's son, Thaddeus P. Hyatt, to the Aero Club of America in 1914 and bound by the Aero Club of America Library. Subsequently the property of the library of the Institute of the Aeronautical Sciences, whose stamp appears inside front cover. Leather spine and corners scraped, book is slightly flexed, call number written on ... Read More

Traite De Mecanique Celeste, Tome II Theorie De La Figure Des Corps Celestes Et De Leur Mouvement De Rotation more books like this

by Tisserand, Felix other copies of this book

Binding: Hardcover Publisher: Gauthier-Villars Date published: 1891

Description: Good with no dust jacket. Usual ex-library marks, rebound; light wear to covers, otherwise text clean and tight; no dust jacket; in French (volume 2 only: Theorie De La Figure Des Corps Celestes Et De Leur Mouvement De Rotation); Ex-Library; 8vo 8"-9" tall; 552 pages. Read More

Encyclopedia of Nationalism, Two-Volume Set more books like this

by Motyl, Alexander J. other copies of this book

Binding: Hardcover Publisher: Academic Press Date published: 2000 ISBN-13: 9780122272301 ISBN: 0122272307

Description: Very Good+ with no dust jacket. 0122272307. 2 volumes complete; both volumes in near new condition, text clean and tight; no dust jackets; 4.63 x 11.79 x 9.28 Inches; 1529 pages. Read More

Ancient Churches of Rome From the Fourth to the Seventh Century more books like this

by Brandenburg, Hugo; Arnaldo Vescovo (Photos) other copies of this book

Binding: Paperback Publisher: Brepols Publishers Date published: 2005 ISBN-13: 9782503517476 ISBN: 2503517471

Description: New. 2503517471. Oversize paperback: shrinkwrapped; Bibliotheque De L'Antiquite Tardive 8; 0.9 x 11.8 x 9.5 Inches; 336 pages. Read More
---