Medusa
Specializing in New and Used DVD's and Blu Ray Discs!!!
We are an independent dealer specializing in Used and New DVD's and Blu Ray discs. Check out what we have today!!!

Overall seller rating:
Alibris seller since January 2014
---
Search 237 movies from this seller
Spotlight movie from Medusa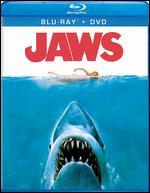 $19.98

add to wishlist
Steven Spielberg
Roy Scheider, Robert Shaw, Richard Dreyfuss, Lorraine Gary, Murray Hamilton. New in new packaging. 2 discs. Language: English. Run time: 130 mins. Originally released: 1975. Release Date: 8/14/2012 Original Release: 1975 Format: Blu-ray/DVD Blu-ray NOTE: Special equipment is required to view 3-D Blu-rays; will otherwise display in 2-D Length: 124 minutes Rating: PG (MPAA) Rating Reason: (Reason unavailable) UPC: 025192128882 Studio: Universal Studios Home Video
Featured movies from Medusa
Paul Greengrass
$24.98

add to wishlist
Tom Hanks, Barkhad Abdi, Catherine Keener, Michael Chernus, Corey Johnson. Fine in fine packaging. Language: English. Run time: 134 minutes. Originally released: 2013. Nominated for 6 Oscars® and 4 Golden Globes, CAPTAIN PHILLIPS is the true story of Richard Phillips, a U.S. cargo-ship captain who surrendered himself to Somali pirates so that his crew would be freed. Two-time Academy Award winner Tom Hanks teams with Oscar-nominated director Paul Greengrass and screenwriter Billy Ray in this ...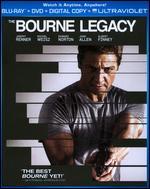 Tony Gilroy
$14.98

add to wishlist
Jeremy Renner, Edward Norton, Rachel Weisz, Joan Allen, Albert Finney. Fine in fine packaging. 2 discs. Language: English. Run time: 125 mins. Aspect ratio: 2.40: 1. Originally released: 2012. Quantities of used products are limited-order your copy today! You are ordering a pre-viewed, professionally refurbished disc, complete with Original Studio Artwork and Case. 100% Satisfaction Guaranteed. Regardless of the title description and product image, ALL Previously Viewed Blu-rays will NOT ...
---
Taken 2 [Unrated/Theatrical] [2 Discs] [Includes Digital Copy] [Blu-ray/DVD] more movies like this

Olivier Megaton other copies of this item

Format: Blu-Ray Studio: 20th Century Fox Date: January 15, 2013 UPC: 024543832966

Description: Liam Neeson, Maggie Grace, Famke Janssen, Rade Sherbedgia, Luke Grimes, Kevork Malikyan, Alain Figlarz, Frank Alvarez; ... Fine in fine packaging. 2 discs. Language: English. Run time: 90 mins. Originally released: 2012. Quantities of used products are limited-order your copy today! You are ordering a pre-viewed, professionally refurbished disc, complete with Original Studio Artwork and Case. 100% Satisfaction Guaranteed. Regardless of the title description and product image, ALL Previously ... read more

condition:

Media:

Cover:

seller name and rating:

Medusa, LA, USA

Hansel & Gretel: Witch Hunters [Unrated] [2 Discs] [Includes Digital Copy] [UltraViolet] [Blu-ray/D more movies like this

Tommy Wirkola other copies of this item

Format: Blu-Ray Studio: Paramount Date: June 11, 2013 UPC: 032429129499

Description: Jeremy Renner, Gemma Arterton, Famke Janssen, Peter Stormare, Ingrid Bolsř Berdal. Fine in fine packaging. 2 discs. Language: English. Run time: 87 mins. Originally released: 2013. read more

condition:

Media:

Cover:

seller name and rating:

Medusa, LA, USA

Skyfall [2 Discs] [Includes Digital Copy] [Blu-ray/DVD] more movies like this

Sam Mendes other copies of this item

Format: Blu-Ray Studio: MGM Date: February 12, 2013 UPC: 883904285410

Description: Daniel Craig, Judi Dench, Javier Bardem, Ralph Fiennes, Naomie Harris. Fine in fine packaging. 2 discs. Language: English. Run time: 145 mins. Aspect ratio: 2.40: 1. Originally released: 2012. Quantities of used products are limited-order your copy today! You are ordering a pre-viewed, professionally refurbished disc, complete with Original Studio Artwork and Case. 100% Satisfaction Guaranteed. Regardless of the title description and product image, ALL Previously Viewed Blu-rays will NOT ... read more

condition:

Media:

Cover:

seller name and rating:

Medusa, LA, USA

Prometheus [2 Discs] [UltraViolet] [Includes Digital Copy] [Blu-ray/DVD] more movies like this

Ridley Scott other copies of this item

Format: Blu-Ray Studio: 20th Century Fox Date: October 9, 2012 UPC: 024543814078

Description: Noomi Rapace, Michael Fassbender, Charlize Theron, Idris Elba, Guy Pearce, Logan Marshall-Green. Fine in fine packaging. 2 discs. Language: English. Run time: 124 mins. Aspect ratio: 2.40: 1. Originally released: 2012. Quantities of used products are limited-order your copy today! You are ordering a pre-viewed, professionally refurbished disc, complete with Original Studio Artwork and Case. 100% Satisfaction Guaranteed. Regardless of the title description and product image, ALL Previously ... read more

condition:

Media:

Cover:

seller name and rating:

Medusa, LA, USA

Life of Pi [2 Discs] [Includes Digital Copy] [UltraViolet] [Blu-ray/DVD] more movies like this

Ang Lee other copies of this item

Format: Blu-Ray Studio: 20th Century Fox Date: March 12, 2013 UPC: 024543751946

Description: Suraj Sharma, Irfan Khan, Ayush Tandon, Tabu, Adil Hussain, Rafe Spall, Gérard Depardieu. Fine in fine packaging. 2 discs. Language: English. Run time: 127 mins. Aspect ratio: 1.85: 1. Originally released: 2012. Quantities of used products are limited-order your copy today! You are ordering a pre-viewed, professionally refurbished disc, complete with Original Studio Artwork and Case. 100% Satisfaction Guaranteed. Regardless of the title description and product image, ALL Previously Viewed Blu ... read more

condition:

Media:

Cover:

seller name and rating:

Medusa, LA, USA

Yogi Bear more movies like this

Eric Brevig other copies of this item

Format: DVD Studio: Warner Home Video Date: March 22, 2011 UPC: 883929140398

Description: Dan Aykroyd, Justin Timberlake, Anna Faris, Tom Cavanagh, TJ Miller, Nathan Corddry, Andrew Daly. Very good in very good packaging. Language: English. Run time: 82 mins. Originally released: 2010. read more

condition:

Media:

Cover:

seller name and rating:

Medusa, LA, USA

Evil Dead more movies like this

Fede Alvarez other copies of this item

Format: DVD Studio: Sony Pictures Date: July 16, 2013 UPC: 043396417328

Description: Jane Levy, Shiloh Fernandez, Lou Taylor Pucci, Jessica Lucas, Liz Blackmore. Very good in very good packaging. Language: English. Run time: 91 mins. Originally released: 2013. This item is in almost new condition. read more

condition:

Media:

Cover:

seller name and rating:

Medusa, LA, USA

Now You See Me [2 Discs] [Blu-ray/DVD] [Includes Digital Copy] [UltraViolet] more movies like this

Louis Leterrier other copies of this item

Format: Blu-Ray Studio: Summit Date: September 3, 2013 UPC: 025192206061

Description: Jesse Eisenberg, Mark Ruffalo, Woody Harrelson, Mélanie Laurent, Isla Fisher. Very good in very good packaging. 2 discs. Language: English. Run time: 116 mins. Aspect ratio: 2.40: 1. Originally released: 2013. read more

condition:

Media:

Cover:

seller name and rating:

Medusa, LA, USA

42 [2 Discs] [Includes Digital Copy] [UltraViolet] [Blu-ray/DVD] more movies like this

Brian Helgeland other copies of this item

Format: Blu-Ray Studio: Warner Home Video Date: July 16, 2013 UPC: 883929316038

Description: Chadwick Boseman, Harrison Ford, Nicole Beharie, Christopher Meloni. Very good in very good packaging. 2 discs. Language: English. Run time: 128 mins. Aspect ratio: 2.40: 1. Originally released: 2013. read more

condition:

Media:

Cover:

seller name and rating:

Medusa, LA, USA
---