Search 8,951 books from this seller
Spotlight book from HM Crawford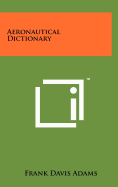 $6.00


add to wishlist
by Adams, F.D.
GOOD+ pp. 199. NAVAER 00-80R-30.
Featured books from HM Crawford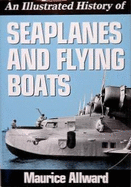 by Allward, M.
$18.00


add to wishlist
FINE, FINE DJ, pp. 160. DEVELOPMENT OF SEAPLANES & FLOAT PLANES, 1920s AND 1930s; WW II SERVICE. ILLUSTRATED.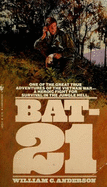 by Anderson, W.C.
$8.00


add to wishlist
BOOK CLUB ED., MINT, DJ, pp. 188. ACCT OF COL. HAMBLETON, SHOT DOWN BEHIND NORTH VIETNAM LINES, HELPED GUIDE U.S. BOMBERS.
---
They Fly for Victory more books like this

by Ayling, K. other copies of this book

Binding: Hardcover Publisher: T. NELSON & SONS, NY Date published: 1944

Description: BACK COVER DAMAGE, FAIR, pp. 215. FINE BASIC HIST. OF BRITISH AND U.S. MIL. AVIATION, ILS. read more

condition:

Book:

seller name and rating:

HM Crawford, CA, USA

Gift of Wings. (a) more books like this

by Bach, R. other copies of this book

Binding: Hardcover Publisher: DELACORTE, NY Date published: 1974

Description: NAME ON ENDPAPER, VERY GOOD, GOOD (TAPED) DJ, pp. 337. 46 TRUE STORIES ABOUT PLANES, PILOTS, AND AIRPORTS; FROM BARNSTORMING DAYS ON. read more

condition:

Book:

seller name and rating:

HM Crawford, CA, USA

by Bach, R. other copies of this book

Binding: Hardcover Publisher: DELACORTE, NJ Date published: 1977

Description: FINE, TORN (GOOD) DJ, pp. 144. MYSTICAL TALE OF 2 VAGABOND PILOTS BARNSTORMING ABOUT THE MIDWEST. read more

condition:

Book:

seller name and rating:

HM Crawford, CA, USA

Nothing By Chance more books like this

by Bach, R. other copies of this book

Binding: Softcover Publisher: MACMILLAN, NY Date published: 1983

Description: PAPERBACK, VERY GOOD, pp. 223. TRUE ADVENTURE IN BARNSTORMING IN MODERN MIDWEST; NOSTALGIC SEARCH FOR YESTERDAY'S BARNSTORMING. read more

condition:

Book:

seller name and rating:

HM Crawford, CA, USA

Stranger to the Ground more books like this

by Bach, R. other copies of this book

Binding: Hardcover Publisher: MACMILLAN, NY Date published: 1963

Description: LON '81, MINT, DJ, pp. 192. DRAMATIC NIGHT FLIGHT OVER EUROPE IN PEACETIME IN AN F-84F. BEAUTIFUL DESCRIPTION OF FLIGHT. read more

condition:

Book:

seller name and rating:

HM Crawford, CA, USA

There's No Such Place as Far Away more books like this

by Bach, R. other copies of this book

Binding: Hardcover Publisher: DELACORTE, NY Date published: 1979

Description: IST, EX-LIB, VERY GOOD, DJ ADHERED TO COVER, pp. 44. ILLUSTRATED. read more

condition:

Book:

seller name and rating:

HM Crawford, CA, USA

Sky Fighters of World War I. more books like this

by Bacon, W.S. other copies of this book

Binding: Softcover Publisher: FAWCETT, NY Date published: 1955

Description: WRAPS, COVER MARKS, GOOD, pp. 143. MUCH-ILLUSTRATED STORIES OF 10 TOP ACES. read more

condition:

Book:

seller name and rating:

HM Crawford, CA, USA

by Barlow, J. other copies of this book

Binding: Hardcover Publisher: SIMON & SCHUSTER, NY Date published: 1964

Description: VERY GOOD, GOOD+ DJ, pp. 282. STORY OF A PLOT TO SABOTAGE THE STRATEGIC AIR COMMAND. read more

condition:

Book:

seller name and rating:

HM Crawford, CA, USA

by Barnett, H. other copies of this book

Binding: Softcover Publisher: WRITER'S PUB. CO, CA Date published: 1978

Description: WRAPS, MINT, pp. 152. NOVEL ABOUT AIRSHIPS ON CONVOY PATROL IN WW2. read more

condition:

Book:

seller name and rating:

HM Crawford, CA, USA
---