Search for books from McBlain Books » advanced search
Search 13,700 books from this seller
Spotlight book from McBlain Books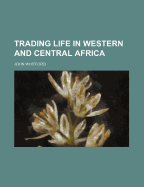 $30.00

add to wishlist
by Whitford, John
Very good in Fine jacket. xxii, viii, 335p. dj. 22cm. Reprint of the 1877 edition with a new introduction by A. G. Hopkins. This reprint was published in the UK by Frank Cass.
Featured books from McBlain Books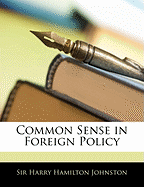 by Johnston, Harry H.
$15.00

add to wishlist
Very Good. Johnston, Harry Hamilton, 1858-1927. Common Sense in Foreign Policy. NY: Dutton, 1913. maps, x, 119p. Cloth. 22cm. Minor cover wear and warping. Very Good/No Jacket. Johnston's name is forever linked to Africa but this book is a general exposition of his views about British foreign policy with only limited attention to Africa.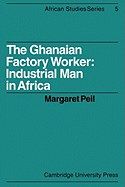 by Peil, Margaret
$10.00

add to wishlist
Very Good. Peil, Margaret. The Ghanaian Factor Worker: Industrial Man in Africa. Cambridge, University Press, 1972. index, ix, 254p. Hardcover. dj. 23cm. Very Good/Very Good.
---
The Concubine more books like this

by Amadi, Elechi other copies of this book

Binding: paperback Date published: 1966

Description: Very Good. Amadi, Elechi. The Concubine. London: Heinemann, (1966). 280p. Softcover in original wrapper. 19cm. Near Fine. A Novel. Nigerian author. [Multiple copies available]. read more

Practical Method to Learn Sesuto With Exercises and a Short Vocabulary more books like this

by Jacottet, Edouard other copies of this book

Binding: hardcover Date published: 1968

Description: Very Good. Jacottet, Edouard. A Practical Method to learn Sesuto with Exercises and a Short Vocabulary. Farnborough: Gregg, (1968). viii, iv, 324p. Hardcover in original blue cloth. 18cm. Very Good/No Jacket. Reprint of the 1936 edition. read more

The Strange Man more books like this

by Djoleto, Amu other copies of this book

Binding: paperback Date published: 1968

Description: Very Good. Djoleto, Amu. The Strange Man. London: Heinemann, (1968). 279p. Softcover in original wrapper. 19cm. Very Good. Fiction. Author from Ghana. read more

Disease and Population Pressure in the Tropics more books like this

by Davey, Thomas Herbert other copies of this book

Binding: paperback Date published: 1958

Description: Very Good. Davey, Thomas Herbert. Disease and Population Pressure in the Tropics. Ibadan: Ibadan University, 1958. 22p. Softcover in original wrapper. 25cm. Very Good. Two lectures. read more

First Footsteps in East Africa more books like this

by Burton, Richard F. [Edited By Gordon Waterfield] other copies of this book

Binding: hardcover Date published: 1966

Description: Very good. Burton, Richard Francis, 1821-1890. First Footsteps in East Africa. NY: Praeger, (1966). ills, map, index, xii, 320p. Hardcover. dj. 22cm. Re-issue based on the 1894 Memorial edition. Edited, with an Introduction and additional chapters, by Gordon Waterfield. read more

A Long Way From Home more books like this

by McKay, Claude, 1890-1948 other copies of this book

Binding: hardcover Date published: 1967

Description: Very Good. *McKay, Claude, 1890-1948. A Long Way From Home. NY: Furman, (c. 1937). 1st ed. 354p. Green cloth (2nd state of binding). dj. 20cm. Jacket slightly soiled & worn. Very Good/Very Good. read more

The Life and Speeches of Charles Brantley Aycock more books like this

by Connor, Robert Diggs Wimberly, 1878-1950 other copies of this book

Binding: hardcover Date published: 1912

Description: Very good. Connor, Robert Diggs Wimberly, 1878-1950, and Clarence Hamilton Poe. The Life and Speeches of Charles Brantley Aycock. Garden City: Doubleday, 1912. frontis, ills, index, xxiii, 369p. 19cm. Spine slightly sloped. Racist governor of North Carolina, 1901-1905. read more

From Slave to Citizen more books like this

by Melden, Charles Manly, 1853-. other copies of this book

Binding: hardcover Date published: 1921

Description: Very good. Melden, Charles Manly, 1853-. From Slave to Citizen. NY: Methodist Book Concern, (c. 1921). 1st ed. 271p. Chipped dj. 19cm. Melden identified as President of New Orleans College. read more

Survey of the Negro Population more books like this

by Hornback, Florence Mary other copies of this book

Binding: paperback Date published: 1941

Description: Good. Hornback, Florence Mary. Survey of the Negro Population of Metropolitan Johnston Pennsylvania. Johnston: Johnston Tribune & Johnston Democrat, 1941. 1st ed. 203p. Softcover in original somewhat soiled and worn wrapper. 24cm. Good. read more
---