Search for books from Pavillion IV Books » advanced search
Search 47,178 books, 1 movie, and 8 music items from this seller
Spotlight book from Pavillion IV Books $2.66

add to wishlist
by Ekelund, Robert B
Very Good.
Featured books from Pavillion IV Books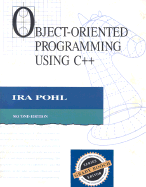 by Pohl, Ira
$3.07

add to wishlist
Fair. Softcover comp copy with publisher's mark on front cover; light fading to e xterior; otherwise in good condition with clean text, firm binding.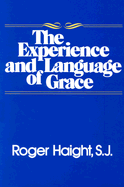 by Haight, Roger
$11.66

add to wishlist
New. Product Description--Experience and Language of Grace att empts to lay a th eological groundwork for the understanding of Christian life through a new approach to the idea of grace. A theology of grace deals with the most basi c question of how God interacts with human subjects and hence with the worl d. The opening chapter offers a simple statement of the th eological enterp rise involved in retrieving the theological symbols from our Christian past and reinterpreting them in the light ...
---
Interactive Computing Software Skills, Includes Microsoft Access 97, Micros Oft Word 97, Microsoft Powerpoint 97, Microsoft Wind more books like this

by Laudon, Kenneth; other copies of this book

Binding: Softcover Publisher: McGraw Hill Date published: 1999 ISBN-13: 9780070137295 ISBN: 0070137293

Description: Very Good. McGraw Hill, ISBN: 0070137293; Softcover/with CD-ROMs all still in shrink w rap; read more

Theory & Problems of Electronic Devices & Circuits, more books like this

by Cathgey, Jimmie J., other copies of this book

Edition: 65th ed. Binding: Softcover Publisher: Schaums Date published: 1989 ISBN-13: 9780070102743 ISBN: 0070102740

Description: Very Good. Schaums, ISBN: 0070102740, Softcover In very good Condition, read more

Hvac Systems Design Handbook more books like this

by Haines, Roger W. other copies of this book

Edition: Illustrated. Binding: Hardcover Publisher: Tab Professional and Referen, Blue Ridge Summit, PA Date published: 1988 ISBN-13: 9780830693139 ISBN: 0830693130

Description: Good. Good Surplus library copy with usual stampings; reference number taped to s pine; light fading, light shelf wear; otherwise in good condition with clea n tex t, tight binding. read more

The Microcomputer Laboratory Manual, Based on the 8085 Microprocessor, more books like this

by Goody, Roy W., other copies of this book

Binding: Softcover Publisher: 1987 Date published: 1987 ISBN-13: 9780574216175 ISBN: 0574216170

Description: Very Good. Very Good Very good Science Research Associates, Softcover, very good condi tion., read more

Smoke and Blue in the Face more books like this

by Auster, Paul other copies of this book

Binding: Trade paperbac Publisher: Miramax Books Date published: 1995 ISBN-13: 9780786880980 ISBN: 0786880988

Description: New. Trade paperback (US). Glued binding. 304 p. New. read more

Chilton's Auto Repair Manual 1980-87, more books like this

by Chilton, other copies of this book

Binding: Hardcover Publisher: 1987 Date published: 1987 ISBN-13: 9780801976704 ISBN: 0801976707

Description: Very Good. Very Good Very good Very Good Covers U.S. and Canada models; new and improv ed editio n, with est imated labor times, technical service bulletin index, scheduled maintenance charts; Part No. Hardcover/very good remainder, read more

Spectroscopic Techniques for Organic Chemists; more books like this

by Cooper, James W., other copies of this book

Binding: Hardcover Publisher: 1980 Date published: 1980 ISBN-13: 9780471051664 ISBN: 0471051667

Description: Very Good. Very Good Very good Wiley; Hardcover, Vg; Dj/light wear, good; read more

Self and Others: Object Relations Theory in Practice more books like this

by Hamilton, N. Gregory other copies of this book

Binding: Paperback Publisher: Jason Aronson Date published: 1999 ISBN-13: 9780876685440 ISBN: 0876685440

Description: Very Good. Very Good Very good condition with clean text, firm binding. read more

Entering Space, an Astronaut's Odyssey, more books like this

by Allen, Joseph P., other copies of this book

Edition: REV and Enl ed. Illustrated. Binding: Hardcover Publisher: 1985 Date published: 1985 ISBN-13: 9780941434768 ISBN: 0941434761

Description: Very Good. Hardcover, Revised & Enlarged Edition, ISBN 0941434761, very good condition. read more
---