Search for books from Marsarbooks Advanced Search
Search 2,088 books from this seller
Spotlight book from Marsarbooks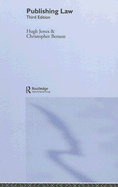 Very Good. No dust jacket, as issued. As new. First printing. (hbk) xii, 299 p. ; 24 cm. "A blueprint book. " Includes index.
Featured books from Marsarbooks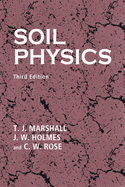 by
Marshall, T. J. (Theo John), And Holmes, J. W. (John Winspere)
$29.00
Fine. No dust jacket, as issued. As new condition, this is the 1992 reprint. Unknown printing. (pbk. ) xii, 374 p. : ill. ; 24 cm. Includes index. Bibliography: p. [334]-366. 1992 Reprint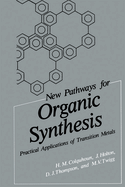 by
H. M. Colquhoun, J. Holton, D. J. Thompson and M. V. Twigg
$159.00
Excellent as new condition, perfect mint. Brand new copy of the third printing that includes corrections. Later printing. xiv, 454 p. 24 cm. Includes practical details, illustrations, reactions, references, indexes. Includes bibliographical references and indexes.
---
[Sarvangi Angreji-Gujarati Koa more books like this

by Deapande, Panduranga Ganea, And Deapande, Bharati other copies of this book

Binding: Hardcover Publisher: Oxford University Press, Bombay; New York Date published: 1988 ISBN-13: 9780195618280 ISBN: 0195618289

Description: Very Good. No dust jacket, as issued. This is the SOFT COVER version, in good condition. Unknown printing. [English, Gujarati]. (U. S. ) 960 p. ; 22 cm. Read More

condition:

Book:

Seller Name & Rating:

Marsarbooks, UNITED KINGDOM

The Methuen Book of Shakespeare Anecdotes more books like this

by Berry, Ralph other copies of this book

Binding: Trade pb Publisher: Heineman Educational Books Date published: 11/1993 ISBN-13: 9780413680501 ISBN: 0413680509

Description: Very Good. No dust jacket, as issued. As new condition. Unknown printing. 8. 99" x 0. 68" x 5. 90". Read More

condition:

Book:

Seller Name & Rating:

Marsarbooks, UNITED KINGDOM

Underemployment Equilibria: Essays in Theory, Econometrics and Policy more books like this

by Dreze, Jacques H. other copies of this book

Edition: Revised edition Binding: Trade pb Publisher: Cambridge University Press Date published: 07/1993 ISBN-13: 9780521435246 ISBN: 0521435242

Description: Fine. No dust jacket, as issued. As new, small mark on title page. Unknown printing. 594 p. Read More

condition:

Book:

Seller Name & Rating:

Marsarbooks, UNITED KINGDOM

Strategic Decision-Making more books like this

by Gore, Chris, And Murray, Kate, And Richardson, Bill other copies of this book

Binding: Hardcover Publisher: Cassell, London; New York, NY, USA Date published: 1992 ISBN-13: 9780304325597 ISBN: 0304325597

Description: Fine. No dust jacket, as issued. Mint condition. Unknown printing. (HB): x, 246 p. : ill. ; 25 cm. Includes bibliographical references and index. Read More

condition:

Book:

Seller Name & Rating:

Marsarbooks, UNITED KINGDOM

Scotland's Golf Courses: the Complete Guide more books like this

by Robbie, Vic other copies of this book

Binding: Hardcover Publisher: Trafalgar Square Publishing Date published: 10/1997 ISBN-13: 9781851589456 ISBN: 1851589457

Description: Fine. No dust jacket, as issued. As new condition. Unknown printing. 224 p. Read More

condition:

Book:

Seller Name & Rating:

Marsarbooks, UNITED KINGDOM

The Effects of Civilization on the People in European States more books like this

by Hall, Charles other copies of this book

Binding: Hardcover Publisher: A. M. Kelley, New York Date published: 1965

Description: Fine. No dust jacket, as issued. As new condition. Reprints of economic classics. Unknown printing. vii, 349 p. 23 cm. A reprint of the London edition, 1805. Read More

condition:

Book:

Seller Name & Rating:

Marsarbooks, UNITED KINGDOM

Elements and the Cosmos: Proceedings of the 31st Herstmonceux Conference Held in Cambridge, England, 16-20 July 1990: in Honour of Professor Bernard E. J. Pagel more books like this

by Pagel, B. E. J. (Bernard Ephraim Julius), And Edmunds, Mike G. , And Terlevich, Roberto other copies of this book

Binding: Hardcover Publisher: Cambridge University Press, Cambridge; New York, NY, USA Date published: 1992 ISBN-13: 9780521414753 ISBN: 052141475X

Description: Fine. No dust jacket, as issued. As new condition. Unknown printing. xii, 332 p. : ill. ; 26 cm. Includes bibliographical references and index. Read More

condition:

Book:

Seller Name & Rating:

Marsarbooks, UNITED KINGDOM

Chambers Materials Science and Technology Dictionary more books like this

by Walker, P. M. B. other copies of this book

Binding: Trade pb Publisher: Chambers, Edinburgh [Scotland] Date published: 1993 ISBN-13: 9780550132499 ISBN: 055013249X

Description: Very Good in Very Good dust jacket. As new condition. Unknown printing. (pbk) vi, 346 p. : ill. ; 23 cm. Read More

condition:

Book:

Seller Name & Rating:

Marsarbooks, UNITED KINGDOM

Bound Carbohydrates in Nature more books like this

by Warren, Leonard other copies of this book

Binding: Trade pb Publisher: Cambridge University Press, Cambridge [England]; New York, NY, USA Date published: 1994 ISBN-13: 9780521447430 ISBN: 0521447437

Description: Very Good. No dust jacket, as issued. As new except for small mark on title page. Lezioni lincee. Unknown printing. (paperback) x, 113 p. : ill. ; 23 cm. Includes bibliographical references (p. [102]-109) and index. Read More

condition:

Book:

Seller Name & Rating:

Marsarbooks, UNITED KINGDOM
---