Search for books from Marc Sena Carrel » advanced search
Search 540 books from this seller
Spotlight book from Marc Sena Carrel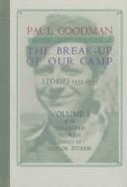 $30.00


add to wishlist
by Goodman, Paul
Fine in Fine jacket. 8vo-over 7¾"-9¾" tall. Vol. I of the Collected Stories, a 4-volume edition. Deluxe edition. Numbered on the colophon page in red ink Number 178 of 200 special copies handbound in boards by Earle Gray. 289 pp. Spine is a paisley-patterned velour-like cloth. Photo of the author on the front board. Extremely clean and fairly tight. Gently read. The only demerit I can find is an utterly trivial bump on the bottom edge of the back board, scarcely noticeable. With a virtually ...
Featured books from Marc Sena Carrel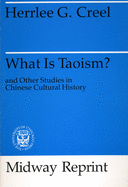 by Creel, Herbert
$8.95


add to wishlist
Very Good. No Jacket. 8vo-over 7¾"-9¾" tall. 192 pp. including index. Square, tight and very clean. NO hi-lighting or underlining. Decorative red binding. Decorative pastedowns. Minor abrasion at top of spine. Missing DJ. A Near Very Good copy.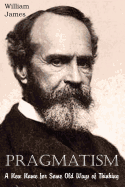 by James, William
$30.00


add to wishlist
Fine. No Jacket. Limited Edition. 8vo-over 7¾"-9¾" tall. Stated limited edition. The 100 Greatest Masterpieces of American Literature series of the Franklin Library. 8.75 x 6 inches. Ruby red leather with an original gilt-stamped design to the boards. Unbumped spine head and tail and with sharp corners. Burgundy red moiré endpapers. Smyth-sewn and bound in top-grain leather. Hubbed spine with 22 kt gold lettering. A.E.G. Specially milled acid-neutral paper. xii and 193 numbered pages. Satin ...
---
The School for Scandal more books like this

by Sheridan, Richard Brinsley other copies of this book

Edition: First Edition Thus Binding: Full-Leather Publisher: Hodder & Stoughton, London, United Kingdom Date published: 1984

Description: Thomson, Hugh. Very Good. No Jacket. Limited Edition. 4to-over 9¾"-12" tall. First published by Hodder & Stoughton in 1913. With full-page color illus, by Hugh Thomson, all tipped in and all with tissue guards. Faintest foxing to the last tissue guard. large 4to. Rich fire engine red leather with an original design in gold to the front board of characters from the story. Smyth-sewn and bound in top-grain leather. Unbumped and with sharp corners. Hubbed spine with gold lettering. A.E.G. 195 pp. ... read more

Areopagitica: a Speech of Mr. John Milton for the Liberty of Unlicensed Printing to the Parliament of England more books like this

by Milton, John other copies of this book

Edition: First Edition Thus Binding: Full-Leather Publisher: Deighton, Bell and Company, Cambridge, England Date published: 1973 ISBN-13: 9780903700009 ISBN: 090370000X

Description: Fine. No Jacket. Limited Edition. Folio-over 12"-15" tall. Small folio, 13.25 x 9.75 inches. Of this edition of Areopagitica 500 copies have been printed of which 100 have been bound in full morocco and numbered I-C and 400 in buckram numbered 1-400. This is copy number LXXXI and is bound in full Niger morocco. The morocco is a very dark green, so dark as almost to appear black. Gold lettering of the title to the hubbed spine, with the hubs also defined in gold. Appears to be Smyth-sewn and ... read more

Fine as San Diego more books like this

by Lawson, Greg other copies of this book

Edition: First Edition Binding: Decorative Cloth Publisher: Oakana House Publishers Date published: 2006 ISBN-13: 9780976219705 ISBN: 0976219700

Description: Lawson, Greg. As New in As New jacket. 4to-over 9¾"-12" tall. Stated first printing of the first edition. This is a printer's approval copy. Few copies are believed to exist. Oblong 10.75. x 11.75 inches. Ecru linen-like cloth with white-stamped and blindstamped lettering to the front board and to the spine. 144 numbered pp. With 144 stunning color photo illus. Also with a pull-out photo pictorial index. A publisher's gift card is also enclosed. Crenellated art paper pastedowns/endpapers. ... read more

Twelve Mile Limit more books like this

by White, Randy Wayne other copies of this book

Edition: First Edition Binding: Decorative Boards Publisher: James Cahill, Aliso Viejo, CA Date published: 2002

Description: Fine. No Jacket. Limited Edition. 8vo-over 7¾"-9¾" tall. Signed by Author Stated first signed/limited edition June 2002. Of this specially bound first edition there are 600 copies, of which 552 were released for sale. Apparently 500 were numbered and 52 were lettered. This is from the 52 lettered copies of the limited edition, not the numbered copies. This copy is lettered in capitals, "II" and is not intended as the roman numeral for 2. 322 pp. Pebbled green cloth-backed marbled boards. ... read more

English Furniture of the Eighteenth Century, 3 Volumes more books like this

by Cescinsky, Herbert other copies of this book

Binding: Cloth Publisher: Funk & Wagnalls Company, New York, NY

Description: Very Good. No Jacket. Folio-over 12"-15" tall. "Illustrated from drawings by the author and from photographs." Printed by Ballantyne, Hanson & Co., Edinburgh & London. No date. Edition unknown, perhaps a first American edition. Small folio size, 12 x 10 inches. Volume I, 384pp; Volume II, 384pp; and, Volume III, 384pp. Each volumes with hundreds of photo illustrations as well as a few B&W drawings. These volumes believed not bound in the original binding. Rebound, probably in the 1960s, in ... read more

Le Temple D'Angkor Vat: Première Partie, L'Architecture Du Monument I & II more books like this

other copies of this book

Edition: First Edition Thus Binding: Leatherette Publisher: SDI Publications, Bangkok, Thailand Date published: 1995 ISBN-13: 9781878529169 ISBN: 1878529161

Description: Fine in Fine jacket. Limited Edition. Folio-over 12"-15" tall. PLEASE NOTE: This is Part One only of the three-part set known as Mémoires Archéologiques, Tome II, Le Temple d'Angkor Vat. It contains l'Architecture du Monument, Part I, and Part II. Not included are the following volumes: Part Two, La Sculpture Ornamentale du Temple, and Part Three, La Galerie des Bas-Reliefs. Also not included is the custom slip case for the three parts. This is a facsimile edition of the 1929 first edition as ... read more

Mr. Sponge's Sporting Tour more books like this

by Surtees, R. S. other copies of this book

Binding: Three-Quarter Leather Publisher: Bradbury, Agnew & Co., London, England

Description: Very Good. No Jacket. 8vo-over 7¾"-9¾" tall. Undated but must be after 1865, even though the preface says November 1852, since the title pages mentions works by the 1uthor that did not appear before 1865. Could be an edition as late as the 1880s. Rebound in gilt tooled three-quarter olive-brown morocco with marble boards, marble pastedowns and FEPs. Hubbed spine. A bit of shelf pull on the underside, with minor wear at the four top and bottom corners. T.E.G. 408 pp. with "Huntsman" engravings ... read more

The Naked and the Dead more books like this

by Mailer, Norman other copies of this book

Edition: First Edition Thus Binding: Hardcover Publisher: The First Edition Library, Shelton, CT

Description: Fine in Fine jacket. Facsimile. 8vo-over 7¾"-9¾" tall. This is a facsimile of the first edition of this work and is authentic in every detail, including the binding, the typesetting, the minor errors that collectors look for, and the dust jacket, except that the original was not housed in a slipcase. Undated but first printing thus. From the library of the original subscriber. 8vo. 721 numbered pp. An immensely clean, crisp copy, unread. The lovely DJ is unclipped. Near Fine or better. About ... read more

The Caine Mutiny more books like this

by Wouk, Herman other copies of this book

Edition: First Edition Thus Binding: Buckram Publisher: Doubleday, New York, New York, U.S.A. Date published: 1952

Description: Smith, Lawrence Beall. Very Good in Very Good jacket. 8vo-over 7¾"-9¾" tall. Signed by Author Stated first illustrated edition. First printing. Preceded by the unillustrated edition. Flat-signed by the author in black ink on the title page. Not inscribed. 494 numbered pages, with four double-paged full-color illustrations. Navy blue buckram with medium blue and white lettering to the spine. Light bumping to spine head and tail and with fairly sharp corners. Charming map pastedowns, azure on ... read more
---