Search 8,015 books, 24 movies, and 220 music items from this seller
Spotlight book from Maplewag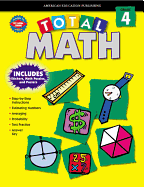 $4.30

add to wishlist
by School Specialty Publishing
Like New. New unread book. Has fold and shelf wear on cover.
Featured books from Maplewag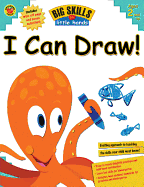 by Amy Mayr
$3.75

add to wishlist
Like New. Unread book. Has light scratches on cover and minor shelf wear.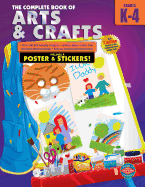 by Compiler-American Education Publishing
$4.00

add to wishlist
Very Good. Unread book. May have minor creases/scratches/tears to cover and light shelf wear.
---
Comprehensive Curriculum of Basic Skills: Grade 1 more books like this

by Compiler-American Education Publishing other copies of this book

Binding: Paperback Publisher: American Education Publishing Date published: 2000-12-29 ISBN-13: 9781561893683 ISBN: 1561893684

Description: Like New. Image might be different. Unread book. Has light scratches and creases to cover and some pages, and might have light shelf wear. read more

condition:

Book:

Available qty: 3

seller name and rating:

Maplewag, NY, USA

Big Book of Hidden Pictures and More! , Grade 4+ more books like this

by Compiler-Rainbow Bridge Publishing other copies of this book

Binding: Paperback Publisher: Rainbow Bridge Date published: 2008-01-15 ISBN-13: 9781600953712 ISBN: 1600953719

Description: Like New. Unread book. May have minor creases/tear/scratches to cover and light shelf wear. read more

condition:

Book:

Available qty: 3

seller name and rating:

Maplewag, NY, USA

Everything for Early Learning, Grade Pk more books like this

by Compiler-American Education Publishing other copies of this book

Binding: Paperback Publisher: American Education Publishing Date published: 2004-04-01 ISBN-13: 9780769633473 ISBN: 0769633471

Description: Like New. Unread book. Has vertical creases to back cover and light edges and corners wear. read more

condition:

Book:

seller name and rating:

Maplewag, NY, USA

Master Skills Reading Comprehension, Grade 6 more books like this

by School Specialty Publishing other copies of this book

Binding: Paperback Publisher: American Education Publishing Date published: 2000-03-08 ISBN-13: 9781561890460 ISBN: 1561890464

Description: Like New. Unread book. May have light creases/scratches/tears to cover and minor shelf wear to edges and corners. read more

condition:

Book:

Available qty: 6

seller name and rating:

Maplewag, NY, USA

The Complete Book of the Alphabet, Grades Pk-1 more books like this

by Compiler-American Education Publishing other copies of this book

Binding: Paperback Publisher: American Education Publishing Date published: 2009-06-01 ISBN-13: 9780769685557 ISBN: 0769685552

Description: Like New. Unread book. May have light creases/scratches/bump to cover, shelf wear on corner and edges. read more

condition:

Book:

Available qty: 3

seller name and rating:

Maplewag, NY, USA

The 100+ Series Building Grammar, Grades 7-8: Teaching the Basics One Skill at a Time

by Rhonda Chapman other copies of this book

Binding: Paperback Publisher: Instructional Fair Date published: 2000-01-15 ISBN-13: 9781568229119 ISBN: 1568229119

Description: Like New. New unread book. Has crease and scratches on cover and might have shelf wear. May have small tears to cover. read more

condition:

Book:

Available qty: 3

seller name and rating:

Maplewag, NY, USA

Summer Quest, Grades K-1 more books like this

by Compiler-Rainbow Bridge Publishing other copies of this book

Binding: Paperback Publisher: Summer Quest Date published: 2010-02-01 ISBN-13: 9781600953842 ISBN: 1600953840

Description: Like New. Unread book. May have light creases/scratches/tears to cover, folds to some pages and light shelf wear. read more

condition:

Book:

Available qty: 5

seller name and rating:

Maplewag, NY, USA

Total Math, Kindergarten more books like this

by School Specialty Publishing other copies of this book

Binding: Paperback Publisher: American Education Publishing Date published: 2004-05-17 ISBN-13: 9780769635101 ISBN: 0769635105

Description: Like New. Unread book. May have creases/bump to cover and some pages, small crack on spine and minor shelf wear. read more

condition:

Book:

Available qty: 4

seller name and rating:

Maplewag, NY, USA

I Can Cut (Big Skills for Little Hands) more books like this

by Compiler-Brighter Child other copies of this book

Binding: Paperback Publisher: Brighter Child Date published: 2009-02-02 ISBN-13: 9780769660165 ISBN: 0769660169

Description: Like New. Unread book. May have creases/scratches/tears to cover, creases/folds to some pages and minor shelf wear. read more

condition:

Book:

Available qty: 5

seller name and rating:

Maplewag, NY, USA
---