Posted June 20, 2013
Just wanted to let everybody that we ship very quickly and if you have any questions, please contact us!
---
Lower Price Media
If you are looking for that hard to find or rare Movies or Music & Games, check us out! Lower Price Media has thousands of titles and hundreds of titles that are found no place else!!
We sell Rare & Hard to find Books, Cd's, Dvd's, Games & Toys that are: Authorized, Licensed, Manufacteured Products. We want you to buy with confidence anytime you purchase products on Lower Price Media. That is why we guarantee purchases from Lower Price Media, Auctions, Shops and Stores on Third party Websites. The condition of the item you buy and its timely delivery are guaranteed...We have over 200,000 items in stock and will be adding daily to our inventory on Alibris, so check back with us often! We have been selling on Internet for about 14 years now. We carry at least a 99+% Feddback rating on all sites!! We Pride ourselves on making Customer Satisfaction our 1st Priority! Please add me to your list of favorite sellers.

Overall seller rating:
Alibris seller since November 2008
---
Search for movies from Lower Price Media » advanced search
Search 22 books, 5,034 movies, and 758 music items from this seller
Spotlight movie from Lower Price Media
$104.65

add to wishlist
Bruce Lee, Van Williams
This film, the first in a duo based on the legendary comic book character, follows the adventures of the 1960s crime-fighting dazzler Green Hornet (Williams) who, along with his trusty sidekick Kato (Lee) battle the forces of evil all over the world.
Featured movies from Lower Price Media
Sid Vicious, The Buzzcocks
$24.94

add to wishlist
Brand New 6. 18 classic punk songs are presented for you on this compilation, including "Ever Fallen In Love" by The Buzzcocks, "My Way" by Sid Vicious, "This Is Not A Love Song" by P.I. L, "No More Heroes" by the Stranglers, "Turning Japanese" by The Vapors, and many more.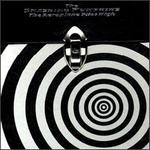 by Smashing Pumpkins
$264.95

add to wishlist
Brand New 6. Five CD-SINGLES in a Very Cool Retro Carrying Case Reminiscent of a Vintage 45 RPM Singles Case Accompanied by a 36-Page Booklet. Bullet with Butterfly Wings, 1979, Zero, Tonight Tonight, and Thirty-Three with a Bounty of B-Sides Previously Unava. Tr.
---
No Bass Hit more music like this

by McKenna, Dave other copies of this item

Format: CD Label: Concord Jazz Date: 1991 UPC: 013431409724

Description: Brand New 6. read more

Army of Darkness [Director's Cut] (Dvd, 2000) more movies like this

Bruce Campbell, Embeth Davidtz, Marcus Gilbert, Ian Abercrombie, Richard Grove other copies of this item

Format: DVD Studio: Universal Date: 2000 UPC: 013131123098

Description: Brand New 6. **THIS RARE DVD IS THE 'REAL DEAL' HAS GOLD CASE WITH WHITE SECURITY SEAL, ALSO LIMITED EDITION # ON THE BACK, ONLY 40, 000 MADE** Unassuming store clerk Ash (Bruce Campbell) is time-warped into England's Dark Ages, where he must find the Necronomicon, a compendium of the black arts, before he can return home. Fortunately, he has time to romance a beautiful princess and battle an army of skeletons. This is the inspired sequel to EVIL DEAD and EVIL DEAD 2. read more

condition:

Overall:

Available qty: >10

seller name and rating:

Lower Price Media, CO, USA

The Killer (Dvd, 1998) more movies like this

Chow Yun-Fat, Danny Lee other copies of this item

Format: DVD Studio: Film Workshop Date: 1989 UPC: 715515008976

Description: Brand New 6. A hired killer accidentally blinds a beautiful nightclub singer during what was supposed to be his last murder. When he falls in love with her and accepts another contract in order to finance her cornea surgery, the stage is set for a long and bloody confrontation. A boisterous bullet opera from Woo, tempered as usual with his fascination with the notion of the honorable killer and with the doubling of similar men whom circumstances have placed on opposite sides of the law. Very ... read more

Black Circle Boys (Dvd, 2000) more movies like this

Donnie Wahlberg, Eric Mabius, Scott Bairstow other copies of this item

Format: DVD Date: 2000 UPC: 014381589726

Description: Kyle Sullivan (Scott Bairstow) is the new kid in school. A straightlaced swimmer, it isn't long before he makes the acquaintance of Shane Carver (Eric Mabius), a speed-snorting goth kid with a penchant for Satanism and a handful of followers to do his bidding, collectively known as the Black Circle Boys. When drugs and violence become an everyday part of Kyle's previously mild-mannered teenage life, he begins to question whether or not he's in with the wrong crowd. When he tries to break away ... read more

Anthrax-Soldiers of Metal! Unauthorized more movies like this

Anthrax other copies of this item

Format: DVD Date: 2003 UPC: 787364467495

Description: Brand New 6. Anthrax are legends in the heavy metal scene, one of the first bands to test-out the rap/rock combination in the 1980s, the band are innovators in their field. This documentary takes a candid look at their career, with plenty of revealing footage and interviews with the band, and those closest to them. No original music by Anthrax is contained on this release. read more

condition:

Overall:

Available qty: 10

seller name and rating:

Lower Price Media, CO, USA
---