Search for books from BIT OF EVERYTHING BOOKS Advanced Search
Search 7,799 books, 28 movies, and 8 music items from this seller
Spotlight book from BIT OF EVERYTHING BOOKS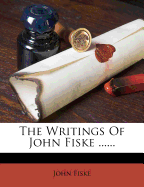 $3,150.00

Beautifully bound in 3/4 red morocco over marbled boards with matching end papers, 6 paneled spines with raised bands and elaborated floral gilt, printed on heavy laid paper. Profusely illustrated with tissue guarded portraits, views, maps & manuscript facsimiles including many double spreads; also, in this special edition, there are 1 to 4 hand colored views, with duplicate black & white versions, in each volume. There is a red ribbon bookmarks in every volume. A beautifully bound set of an important work on American history. This set is not returnable, for it is most likely a one of a kind in it's condition. before ordering please let me know, if there is anything else I can tell you.
Featured books from BIT OF EVERYTHING BOOKS by
Audubon, John James, and Davidson, Marshall B.
$499.99

New in new dust jacket. I bought this set in 1966, they are new, the slipcase shows wear and tear. Have not been looked at or used. 2 volume set. 431 col. plates (part fold. ) ports. (1 col. ) 35 cm. Includes: Illustrations, Portraits, Plates, Facsimiles. M. B. Davidson edited the descriptive captions, which include many quotations from Audubon's Ornithological biography. 2 volumes, folio; frontispiece portrait, 431 plates reproducing for the first time the original water-color paintings by ...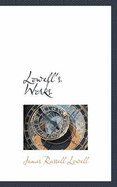 by
Lowell, James Russell
$2,295.00

Fine. No dust jacket as issued. Clean, no marks, with only a 1000 printed. Pleas ask any questions, will send photo's if needed, or can see in person in Ind. NOT RETURNABLE. 16 volume set. This is a quality Edition de Luxe, limited to 1000 copies ever produced, this being #748, with portraits illustrations and facsimiles The Complete Works of JAMES RUSSELL LOWELL! ! Complete in 16-volumes, as stated on the half title pages. Printed in 1904. This is a quality "Edition de Luxe", limited to 1000 ...
---
The Alaska Book, ; Story of Our Northern Treasureland

$259.99

Edition: First edition Binding: Full leather Publisher: J. G. Ferguson, Chicago Date published: 1960

Description: Brown & Bigelow. Fine. No dust jacket as issued. Signed by previous owner. Signed by W. W. Sinclaire. Part owner of Corning glass. 320 p. Includes: illustrations, diagrams, maps. Bound in Handcrafted Mission Leather by Brown & Bigelow, Alaska our 49th State Includes selections from; Alaska: the fourty-ninth state, by, Ernest Gruening from Britannica Book of the Year 1959, Alaska Sportsman Narrating experiences of pioneers, sportsmen, prospectors, settlers and students from the early years of ... Read More

Norman Rockwell, Artist and Illustrator more books like this

by Rockwell, Norman, and Buechner, Thomas S. other copies of this book

$359.99

Edition: First edition Binding: Hardcover Publisher: Harry N Abrams Inc., New York Date published: 1970 ISBN-13: 9780810904521 ISBN: 0810904527

Description: New in new dust jacket. Book has been is it's shipping box since it was purchase in 1970. Extra postage is included, is a large coffee table book. Will be shipped in original box, that it came in. Read More

The Historical Writings of John Fiske more books like this

by Fiske, John other copies of this book

$1,550.00

Edition: First Houghton Mifflin Edition Binding: Hardcover Publisher: Houghton Mifflin Co., Cambridge Date published: 1902

Description: Fine. As New. Books is clean, have uncut pages in all 12 volumes, have not been read. This set comes from one owner, in a private library collection. 12 volume set. original gilt-stamped maroon cloth, with top edges gilt. Facsimile Signed on covers in gilt. Copyright by John Fiske 1892 Illustrated with Many Photogravures, Maps, Charts, Facsimiles, etc. (12 Volumes) Because of the price of these books they are not returnable, so if you have any questions please ask. Read More

Metropolitan Seminars in Art Portfolios A. to L. 12 Volumes, Complete Set. more books like this

by Canaday, John, and Metropolitan Museum of Art other copies of this book

$185.00

Edition: First edition Binding: Hardcover Publisher: Metropolitan Museum of Art, New York Date published: 1959

Description: Fine. 12 Volumes; 10" x 13" Includes Illustrations, some color, There may be a bumped corner, they were in a large personal library and never used, any bumping is just shelf wear. 12 Volumes; Illustrations, some color Each volume, called "portfolio, " includes 12 col. plates and review questions in pocket at front of the books. Periods In Painting: 10"x13" Light Blue Board Books With Tipped-On Prints On Covers & Pockets With Removable Prints & Materials. Portfolios A-L. A=Glory And Grandeur, B ... Read More

Metropolitan Seminars in Art: Portfolio's 1 to 12 (Complete Set) more books like this

by Canaday, John, and Metropolitan Museum of Art (New York, N.Y. ) other copies of this book

$185.00

Edition: First edition Binding: Hardcover Publisher: Metropolitan Museum of Art, [New York] Date published: 1958

Description: Fine. 12 Volumes; 10" x 13" Includes Illustrations, some color, There may be a bumped corner, they were in a large personal library and never used, any bumping is just shelf wear. Each volume, called "portfolio, " includes 12 col. plates and review questions in pocket at front of the books.; 1. What is a painting--2. Realism--3. Expressionism--4. Abstraction--5-7. Composition--8-10. Techniques--11-12. The artist. Price includes the extra in shipping. == 1top == Read More

Microsoft Internet Explorer 4 Technical Support Training more books like this

by Microsoft Corporation other copies of this book

$24.68

Edition: First printing Binding: Hardcover Publisher: Microsoft Press, Redmond, WA Date published: 1998 ISBN-13: 9781572318281 ISBN: 1572318287

Description: Fine. No dust jacket, as issued. AS NEW, BOOK HAS NOT BEEN READ, DISC HAS NOT BEEN OPENED AND HAS NOT BEEN REGISTERED. 306 p. : ill.; 24 cm. + 1 compact disc unopened. Is X-Air Force Book. Includes index. GLOSSY HARDCOVER W/ CD. Read More

Microsoft Certified Systems Engineer. Core Requirements Training Kits more books like this

by Microsoft Corporation other copies of this book

$160.99

Binding: boxed set-109-- Publisher: Microsoft Press, Redmond, Wa Date published: 1998 ISBN-13: 9781572319059 ISBN: 1572319054

Description: NEW. MCP / MCSE Self Paced Kit, 6 discs have not been opened or used, the outside wrapper is removed, otherwise new. 4 v. : ill.; 23 cm. + 6 computer laser optical discs. 4 books have not been read, NEW. -109- "Official MCSE exam training--Microsoft certified professional--systems engineer for the core exams. "--Case-front. "This kit offers complete preparation for taking and passing these MCSE exams: 70-067, 70-073, 70-068, and 70-058. "--Case-top. Issued in case with discs in their own case. ... Read More

Microsoft Windows Nt 4.0 server, Technical Support Training more books like this

by Microsoft Corporation other copies of this book

$70.99

Binding: Boxed set. -109-- Publisher: Microsoft Press, Redmond, Wash Date published: c1997 ISBN-13: 9781572313736 ISBN: 1572313730

Description: X-Air Force / AS NEW, DISC SEALED HAS NOT BEEN USED OR REGISTERED, HAS BEEN OPENED. Microsoft Certified Professional. 773 p. : ill.; 25 cm. + 1 computer laser optical disc (4 3/4 in. ) Includes index. BOXED SET Read More

Microsoft Windows 95 Training With Cdrom more books like this

by Microsoft Press other copies of this book

$48.00

Binding: Trade pb Publisher: Microsoft Press Date published: 03/1998 ISBN-13: 9781572318304 ISBN: 1572318309

Description: Fine. No dust jacket, as issued. Unknown printing. Illustrated by. 1200 p. ; 4.78" x 9.48" x 7.54". DOES NOT INCLUDE cdrom's BOXED SET, 3 VOLUMES. Read More
---