Libros Latinos
2141 Mission Street, San Francisco, CA 94110 USA
415-503-1800
Directions to Libros Latinos
Established in 1973, Libros Latinos is a leading purveyor of books and journals from Latin America and the Caribbean. We maintain a stock of over 25,000 titles on a wide variety of subjects, including the arts, literature, history and archeology. We also have an extensive back order list and travel year round throughout South America, Mexico, Central America and the Caribbean to purchase new, rare, used and antiquarian books in all fields. We welcome your requests and wants. We pride ourselves on excellent customer service. Hablamos Español.

Overall seller rating:
Alibris seller since December 1999
---
Search for books from Libros Latinos » advanced search
Search 23,243 books from this seller
Spotlight book from Libros Latinos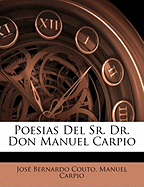 $75.00

add to wishlist
by Carpio, Manuel
Carpio (1791-1860) wrote poetry largely on romantic or religious themes. 406; 8p., half-calf (minor cover stains).
Featured books from Libros Latinos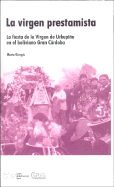 by Giorgis, Marla
$25.00

add to wishlist
Field study of indigenous religious celebration in Argentina. 118p., photos, bibl., wrps.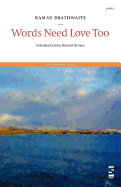 by Brathwaite, Kamau
$30.00

add to wishlist
Poetry collection by Barbadian author (b. 1930), a recipient of numerous Caribbean and international awards and honors. 70p., illus., wrps.
---
by Sekou, Lasana M. other copies of this book

Binding: Paperback Publisher: Philipsburg (St. Martin), House of Nehesi Publishers, Date published: 2005. ISBN-13: 9780913441749 ISBN: 0913441740

Description: Poetry collection written in China while the author was a visiting fellow. Introduced byTabish Khair. xii, 44p., wrps. read more

Retrospectiva more books like this

by Hoyos, Ana Mercedes other copies of this book

Edition: 1st ed. Binding: Hardcover Publisher: Instituto Nacional de Bellas Artes,, México: Date published: 2005. ISBN-13: 9789588156071 ISBN: 9588156076

Description: Used; Like New. With numerous color plates and a lengthy text. The Colombian artist was born in 1942. She is known for her versatility and her depictions of Black Colombians. 181p., color plates, photos, illus., bibl. read more

Cartas De Relacion. 7a Ed more books like this

by Cortés, Hernán. other copies of this book

Binding: Paperback Publisher: Editorial Porrúa (Sepan Cuantos, 7),, México: Date published: 1973.

Description: Preliminary note by Manuel Alcalá. First published in 1522. xiii, 331p., fldg maps, indices, wrps. read more

Las Huellas De La Memoria II. Psicoanálisis Y Salud Mental En La Argentina De Los '60 Y '70. Tomo II: 1970-1983 more books like this

by Carpintero, Enrique Y Alejandro Vainer other copies of this book

Binding: Paperback Publisher: Topía Editorial (Colección Psicoanálisis, Sociedad y Cultura),, Buenos Aires: Date published: 2005.

Description: New. "Este libro constituye un aporte valioso a la historia de un campo-el del Psicoanálisis y la Salud Mental-, articulando al campo más amplio: social y político". Includes multiple tables and notes. 447p., tables, bibl., index, wrps. read more

Una Excursion a Los Indios Ranqueles more books like this

by Mansilla, Lucio V. other copies of this book

Binding: Paperback Publisher: Buenos Aires, Editorial Universitaria de Buenos Aires (Serie del Siglo y... Date published: 1966.

Description: Most celebrated title of Mansilla (1831-1913), distinguished military figure, journalist, publisher, etc., first published in 1870. 2 vols., 303; 272p., wrps. read more

Eduardo Iglesias Brickles. Alberto Petrina (Editor). more books like this

by Iglesias Brickles, Eduardo other copies of this book

Language: Spanish Edition: 1st ed. Binding: Hardcover Publisher: Asunto Impreso Ediciones,, Buenos Aires: Date published: 2005. ISBN-13: 9789505330096 ISBN: 950533009X

Description: Used; Like New. With nine essays on the Argentine artist (b. 1944) by Rafael Squirru, Julio Schvartzman, Raúl Santana, Elba Pérez et al (English translation appended) 4to, wrps, 111 pp., semi glossy stock, illus, color plates, photos. read more

El Error Medico. Aspectos Médicos, Médico Legales, Jurídicos more books like this

by Berstein, Pascual Horacio other copies of this book

Language: Spanish Edition: 1st ed. Binding: Paperback Publisher: Ediciones D & D,, Buenos Aires: Date published: 2005. ISBN-13: 9789879371091 ISBN: 9879371097

Description: New. Este libro realiza un enfoque sistematico del problema, basado en la realidad de Argentina, con sistemas de salud, procedimientos y judiciales y seguros de responsabilidad profecional distintos a los de USA. 8v0, 271p., wrps, bibl. read more

La Europa Necesaria: Viajes Y Viajeros Del Modernismo more books like this

by Fombona Iribarren, Jacinto R. other copies of this book

Language: Spanish Binding: Paperback Publisher: Rosario, Argentina, Beatriz Viterbo Editora, Date published: 2005. ISBN-13: 9789508451613 ISBN: 9508451610

Description: "Una radiografía dentro de un fascinante ensayo de viajeros de la vuelta del siglo modernista, desde la cual se troqueló el destino presente de la mayor parte de las naciones literarias de la América Hispana. Europa surge, en estas páginas, como la verdadera y definitiva 'invención' americana capaz de ofrecerle la promesa de un futuro incesantemente desplazado". Includes notes. 254p., bibl., wrps. read more

by Isaacs, Jorge other copies of this book

Binding: Hardcover Publisher: Barcelona, E. Domenech Editor, Date published: 1912.

Description: The most memorable prose work of the notable 19th-century Colombian writer Jorge Isaacs (1839-1895), a romantic novel of unfulfilled love set in the Cauca Valley. First published in 1867. This is an illustrated edition in little-worn decorated cloth. 384p., glossary, decorated cloth. read more
---