Search for books from Libro Co. Italia srl Advanced Search
Search 122,107 books from this seller
Spotlight book from Libro Co. Italia srl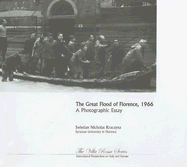 Good. Edited by Dorothea Barrett. English text. Firenze, 2006; paperback, pp. 108, b/w plates, cm 24, 5x22. (The Villa Rossa Series. Intercultural Perspectives on Italy and Europe. Volume I.). On November 4, 1966, Florence experienced the most devastating flood of its entire history. On that day, Swietlan Nicholas Kraczyna, a twenty-six-year-old American artist living in Florence, went out into the flooded streets and photographed the dramatic unfolding events. Kraczyna was awarded the Fiorino ...
Featured books from Libro Co. Italia srl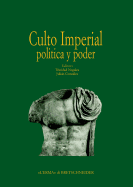 $50.42
Fine. Mérida, Actas del Congreso Internacional, Museo Nacional de Arte Romano, 18-20 de mayo, 2006. Edited by Nogales Trinidad and González Julián. Spanish text. Roma, 2007; clothbound, pp. 796, b/w ill., cm 21, 5x30, 5. (Hispania antigua. Series directed by Julián González).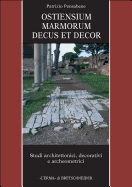 $124.15
Fine. Roma, 2007; ril. in tela, pp. 848, 256 ill. b/n, 179 tavv. b/n, cm 22x29, 5. (Studi miscellanei. 33). Premessa; Introduzione; Abbreviazioni della serie degli Scavi di Ostia; Parte I: Architettura e decorazione: Capitolo I: I secolo a.C. -metŕ III secolo d.C. : I. Committenze, officine e materiali litici nei monumenti architettonici e nelle loro decorazioni: II. Analisi dei monumenti tra letŕ tardo repubblicana e quella severiana: III. Conclusioni: marmi e decorazione architettonica tra ...
---
Khor Rori Report. a Port in Arabia Between Rome and the Indian Ocean more books like this

Language: English Binding: Hardcover Publisher: L'Erma di Bretschneider Date published: 2008 ISBN-13: 9788882654696 ISBN: 8882654699

Description: Fine. A cura di A. Avanzini. Roma, 2008; ril., pp. 752, 900 ill. b/n, 10 tavv. col., cm24x28. Read More

Antike Porphyrwerke more books like this

Language: German Binding: Paperback Publisher: L'Erma di Bretschneider Date published: 2007 ISBN-13: 9788882654542 ISBN: 8882654540

Description: Fine. German text. Roma, 2007; hardback, pp. 376, 117 numbered b/w ill., 112 b/w plates, cm 22x29. Read More

Ruvo Di Puglia E Il Suo Territorio. Le Necropoli more books like this

Language: Italian Binding: Hardcover Publisher: L'Erma di Bretschneider Date published: 2007 ISBN-13: 9788882654559 ISBN: 8882654559

Description: Fine. Roma, 2007; ril., pp. 1190, 1000 ill. b/n, 81 tavv. col., cm 17x24. (Studia Archaeologica. 160). Read More

Palermo San Martino Delle Scale. La Collezione Archeologica. Storia Della Collezione E Catalogo Della Ceramica more books like this

Language: Italian Binding: Hardcover Publisher: L'Erma di Bretschneider Date published: 2007 ISBN-13: 9788882653866 ISBN: 8882653862

Description: Fine. Roma, 2007; ril., pp. IV-594, 160 tavv. b/n, 72 ill. b/n, cm 17, 5x25. (Studia Archaeologica. 148). Read More

Archeologia in Etruria Meridionale more books like this

Language: Italian Binding: Hardcover Publisher: L'Erma di Bretschneider Date published: 2007 ISBN-13: 9788882653651 ISBN: 888265365X

Description: Fine. Atti delle Giornate di studio in ricordo di Mario Moretti, Civita Castellana, 14-15 novembre 2003. A cura di M. Pandolfini Angeletti. Atti delle Giornate di studio in ricordo di Mario Moretti. Civita Castellana, 14-15 novembre 2003. Roma, 2007; ril., pp. 512. (Studia Archaeologica. 147). Read More

Titulorum Pictorum Imagines Qui in Cil Vol. IV Collecti Sunt. Imagines more books like this

Language: Italian Binding: Paperback Publisher: L'Erma di Bretschneider Date published: 2009 ISBN-13: 9788882653927 ISBN: 8882653927

Description: Fine. Roma, 2009; br., pp. 400, 486 ill. b/n, cm 24, 5x28. (Studi della Soprintendenza Archeologica di Pompei). From the Contents: Prefazione di Pietro Giovanni Guzzo; Introduzione; Avvertenze per la consultazione; Regione I; Regione II; Regione III; Regione V; Regione VI; Regione VII; Regione VIII; Regione IX; Necropoli di Porta Vesuvio; Necropoli di Porta Nocera; Altri luoghi esterni a Pompei: Suburbio di Pompei, Villa Imperiale, Villa di Cicerone, Boscoreale, Stabia; Ercolano; Appendice; ... Read More

The Temple of Castor and Pollux. Vol. 2. the Finds more books like this

Binding: Paperback Publisher: L'Erma di Bretschneider Date published: 2008 ISBN-13: 9788882654634 ISBN: 888265463X

Description: Fine. English Text. Roma, 2008; paperback, pp. 640, cm 20, 5x29. (Occasional Papers of Nordic Inst. In Rome. 3). Read More

Ethno Pop Textures. Vol.1. [Con Dvd]. more books like this

Publisher: Arkivia Books Date published: 2012 ISBN-13: 9788888766218 ISBN: 8888766219

Description: New. English Text. Alzano Lombardo, 2012; clothbound, pp. 112, ill. col. plates, cm 24x30, 5. Read More

Alberto Giacometti. Begegnungen more books like this

Language: English Publisher: Hirmer Verlag Date published: 2013 ISBN-13: 9783777420028 ISBN: 3777420026

Description: New. Hamburg, Bucerius Kunst Forum, 26 january-20 may 2013. Hrsg. Michael Philipp Ortrud Westheider. German Text. München, 2013; clothbound, pp. 216, 140 col. ill., cm 22x28. Die über lange Jahre entstandenen Bildnisse seiner Familie, die Portraits von Künstlern und Philosophen seines Pariser Freundeskreises um Jean. Paul Sartre und Simone de Beauvoir führen den kreativen Prozess vor Augen. Das Gewebe aus menschlichen Verbindungen regte ihn zu immer neuer Auseinandersetzung mit Antlitz und ... Read More
---